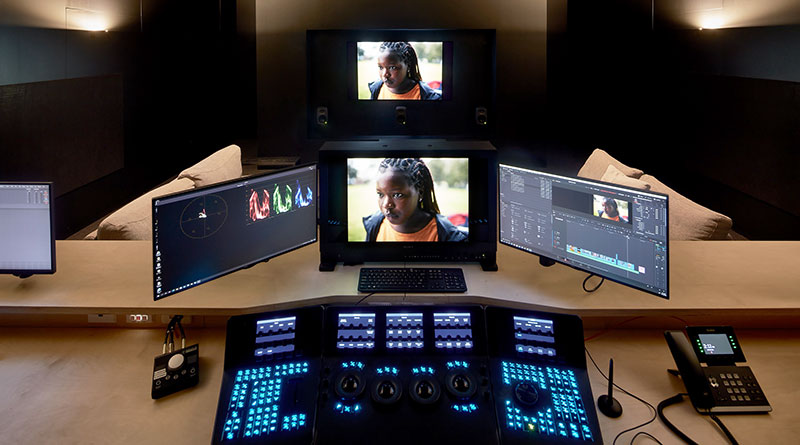 ARC EDIT and ARC FILM are post production facilities operating from studios in Sydney and Melbourne. A primary goal for the company is staying up to date and equipped for any type of video workflow their clients' projects require. That goal, combined with their workflow-based approach, means their studios can edit, grade and finish all kinds of traditional, digital, online and social productions emerging across screens today and into the future.

ARC co-owner Joseph Perkins talked about what it takes to keep producers, agencies, artists and technicians working under optimal conditions – starting with Avid suites through colour, visual effects and mastering.
Inside the Studios
The facility runs 19 Avid offline suites, with an SDR and HDR/Dolby Vision colour suite and screening theatrette with audio monitoring in stereo, 5.1 and 7.1.4 Dolby Atmos. They also operate three online/DI/VFX Linux suites, available across Sydney and Melbourne, with Linux workstations running Autodesk Flame and other 3D visual effects software, and very large format viewing screens. In these suites, the team holds sessions for their clients and agencies, who can watch and give feedback and ideas as the artists work.

Both ARC sites are equipped with dual 1Gbps connections, along with a Colorfront Remote Streaming system. Earlier on, before Covid, Joseph's team had been using another type of remote review system to work with their US clients, but this system was proving too expensive, especially when ARC gained a larger overseas clientele during the Covid lockdowns. They looked for a cost-efficient alternative and chose Colorfront for its functionality and ability to preserve image quality.

Wanting to encourage creativity and collaboration, their studios are designed to create a welcoming atmosphere. Recently, the company moved to a new premises in Sydney and expanded their equipment and services, working with supplier and systems integrator Digistor.
Moving Up, Branching Out
Joseph said, "When moving the studios from Darlinghurst to Alexandria, we also upgraded our facilities and services. Because we had a number of specialised demands and details to look after, we chose to work through Digistor, who have the expertise and support options we were looking for."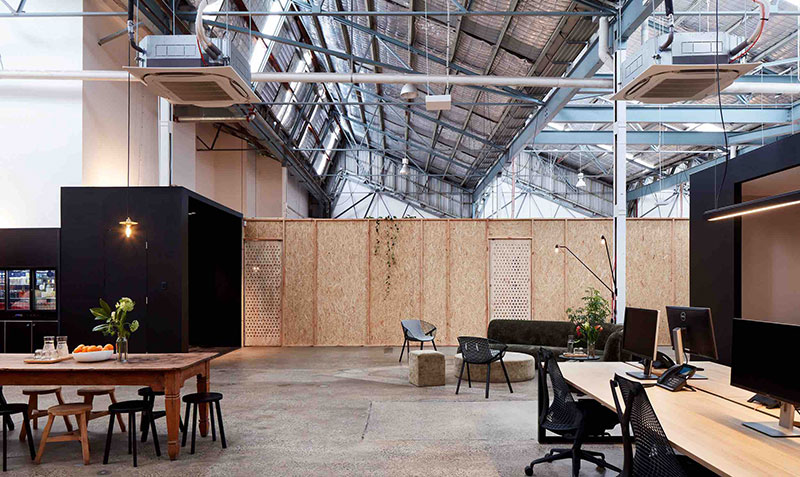 In fact, a critical part of the move involved officially setting up ARC FILM as new dedicated film company. ARC EDIT had been growing consistently over the last six years, due largely to long form and film projects. Thus, the company decided to establish a dedicated film arm.
Storage was going to be a primary consideration. Digistor is an Avid Elite Solutions Partner, which means that, collectively, the team has expertise across all of Avid's software, hardware and systems, including integration with other post tools such as Blackmagic Resolve and Flame, plus networking and storage infrastructure.

"Digistor and their account manager, Olivier Jean, recommended we acquire another two Avid NEXIS high-performance NAS, bringing our total to four. In fact, since most long form projects require their own dedicated NEXIS and workflows, this was a basic requirement," said Joseph.
Networking
"Digistor also helped us rebuild and upgrade the server room in our new Alexandria (Sydney) facilities, which included the design and build of a dedicated 25GB fibre network that could handle the 4K, HDR and Dolby Vision files we work with in our DI, Online and VFX departments."

ARC FILM's Sydney studio contains five Avid offline suites and four secured support rooms, which are production spaces large enough for multiple assistant seats. Here, clients can assemble teams and equip them to accommodate different workflows. The intention was to be able to handle, manage and work with almost any kind of footage and format.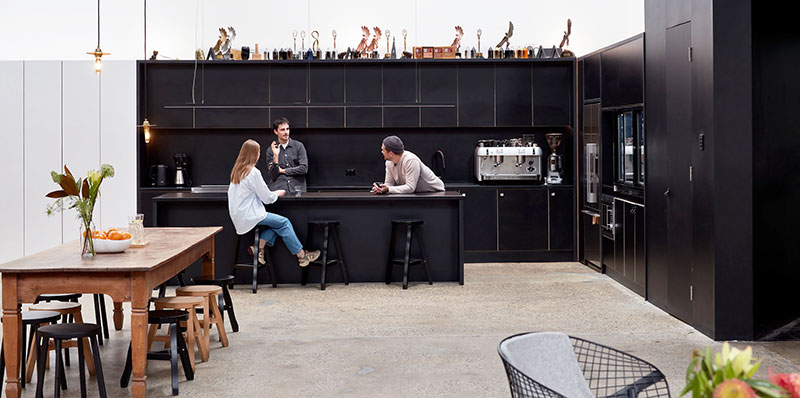 Joseph said, "As our editing systems have doubled in number to over 30 Avid seats, Digistor also built us a 10GB Ethernet network, which helps our entire operation run smoothly." Between these two networks, ARC supports the facility's diverse range of services.

The 25GB fibre network is mainly for online VFX work. Instead of using a central storage system, ARC keeps internal SSD RAID storage for VFX. After the edit, the images are conformed to DaVinci Resolve for the grade and VFX, exporting to the internal RAIDs for the artists to work on. The 25GB fibre moves files between those systems. The 10GB Ethernet network, on the other hand, is used for nearline storage of DNx outputs of the Avid suites.
HDR Advantage
Within their commercial workflow, their editors typically work through the NEXIS Pro shared storage system, then send media and AAFs to the Colour and Online Editorial team before the full project is mastered. Joseph said, "TVCs have an SDR workflow but we have spent a lot of time and money installing and establishing a HDR workflow as well that can handle long-form requirements."

As a result of their investment, ARC EDIT is one of the few local studios able to grade footage using Dolby Vision (HDR) workflows and monitor the audio in 7.1.4 Dolby Atmos simultaneously. ARC's Data & Colour Technician Daniel Molony commented on keeping ARC up to date with developments in colour, particularly HDR.

"We aim to work in P3D65 where possible and convert to Rec 2020 when the deliverable requires it, as we've heard from some colourists that the Dolby trims from Rec 2020 can be less dependable than from P3," he said.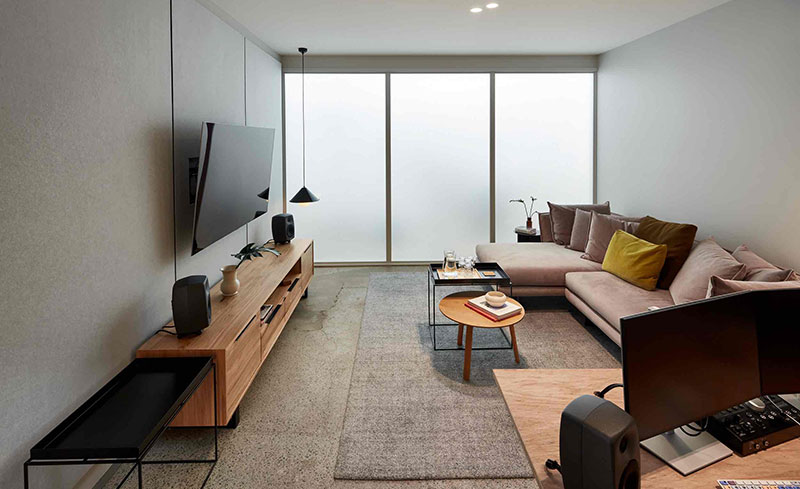 "Most often we use a Dolby Vision workflow as we find it's quite efficient, even if the deliverables only call for a HDR10 and SDR master. So far, we have yet to work on projects with a HLG requirement, although we're able to monitor the material on our Sony BVM HX310 display."

Streaming services like Netflix and Stan are where most demand for HDR is coming from. Advertising content producers are not yet requesting HDR, although ARC has begun offering it as an extra service for advertising clients to give their projects more eye-appeal.
Joseph noted that the streaming services are keen to continue differentiating themselves through their high quality look. However, as advertising-based video on demand, or AVOD, takes hold among these services and ads begin to appear, there is some concern about the look of SDR commercials alongside their HDR shows and movies. arcedit.com arc.film