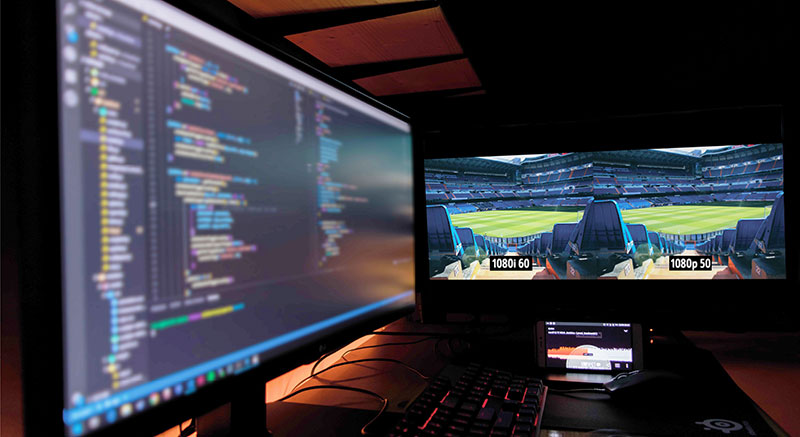 InSync Technology is releasing updated versions of its FrameFormer software to coincide with NAB 2023 as part of a programme of continuous development. The latest versions result in higher real-time conversion quality using CPU only, while substantially reducing demands on processors.
The FrameFormer motion compensated frame rate and format converter is designed to serve expert users, such as sports broadcasters specialising in competitive sports coverage. This kind of user sets very high standards for image processing where, in the sports example, detail is critical to ensure viewers appreciate exactly how the action is developing and how the ball and athletes are moving. InSync's engineers work with such users to ensure that the product delivers against high expectations.
CPU Efficiency
FrameFormer software is designed to run on CPUs only, either in appliances on premises or, increasingly, in the cloud. As well as improving quality, InSync continues to optimise the efficiency of processing, aiming for the best result at the lowest operating cost. For a typical broadcast contribution application with sub-sampled chroma video in and out, the new version of FrameFormer reduces CPU demand by up to 20%.
Further to this optimisation, the software has now been adapted and re-purposed to run on highly efficient ARM processing architecture. Cloud compute providers have been expanding their ARM based capacity allowing users to simplify workflows and lower operational costs even further.
ARM Processors
ARM processors are a type of CPU based on a reduced instruction set computer (RISC) architecture. [ARM stands for Advanced RISC Machine.] Compared to standard x86 servers, which have a swappable, modular design, ARM processor architecture is more integrated, allowing scope for very specialised purposes and optimisations.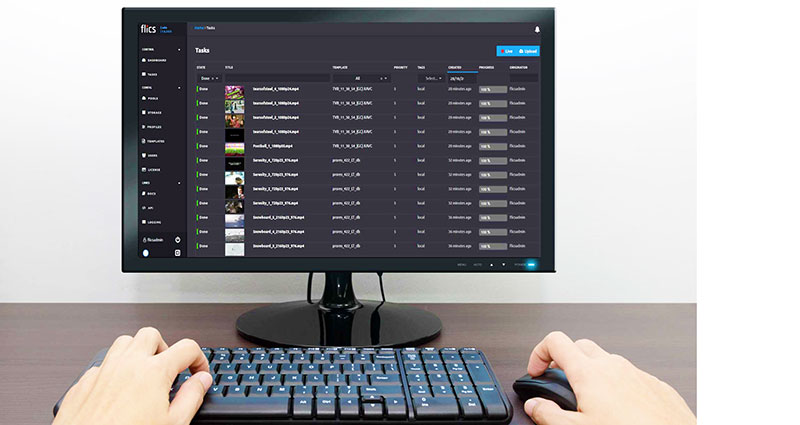 FrameFormer is available inside many conversion services and products, including Flics by Hiscale.
Over time, the ARM approach has been applied to servers optimised for cloud and hyperscale computing, telecommunications, edge computing and other applications, although earlier on they were developed mainly for electronics like mobile phones, laptops and mobile devices.
"Preserving detail in challenging content is critical for FrameFormer users," said James Shepherd, CTO of InSync Technology. "For our development team, this means two things -- continuing to raise the subjective image quality, and doing so with reduced resources to minimise cost and environmental impact. What our new version does is allow smaller instance machines to be used – at a better price point and greater availability – while at the same time delighting the viewers who are evaluating the performance of our system every day.
"ARM is also a very important development for us. We designed FrameFormer from day one to be CPU-only software that was vendor and architecture agnostic. By rolling out the software for ARM, our users have the opportunity to achieve equivalent performance at a significantly lower price."
The new version of FrameFormer software will be available from mid-April 2023. www.insync.tv