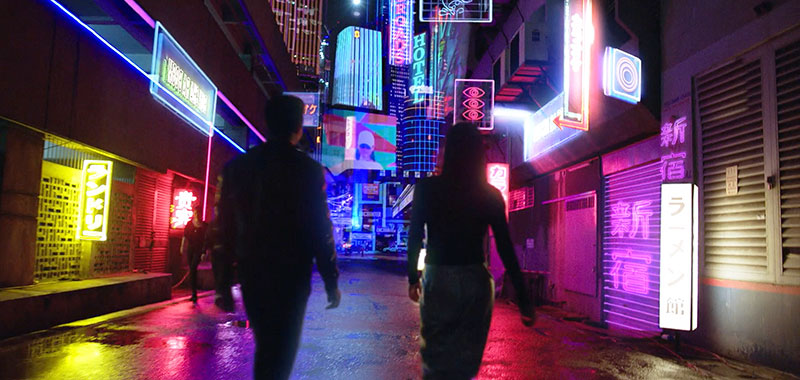 Heckler post-production studio in Sydney reveal their new VFX Supervisor Julian Ford in a special conversation, plus news of their new sound and Singapore studios, and new website.
A VFX and Flame artist, new VFX Supervisor Julian arrives at Heckler bringing experience and an impressive portfolio from his work on projects with clients including MYOB, TAB, Apple, Audi, Pepsi, Nike and Harley Davidson. Here, Julian talks about what motivates him, his response to market trends and modern VFX techniques and tools, and taking opportunities when he finds them.
His new role at Heckler came from a connection with the company's founding partner Jamie Watson. "I have known Jamie for a few years now. We had been talking on and off about what makes a good VFX process and how that can empower creativity. After yet another conversation, I realised I wanted to play a role in making this vision more of a reality."
His initial interest in VFX grew from a split screen video project he worked on while at University, in which Julian is seen talking to himself. "We managed to shoot the two scenes with different lighting setups and when we put them together, you could see the line down the mddle. When someone told me to soften the matte line, and afterwards I could seen how the scene suddenly sat together properly, I was impressed. That was definitely something I wanted to find out more about."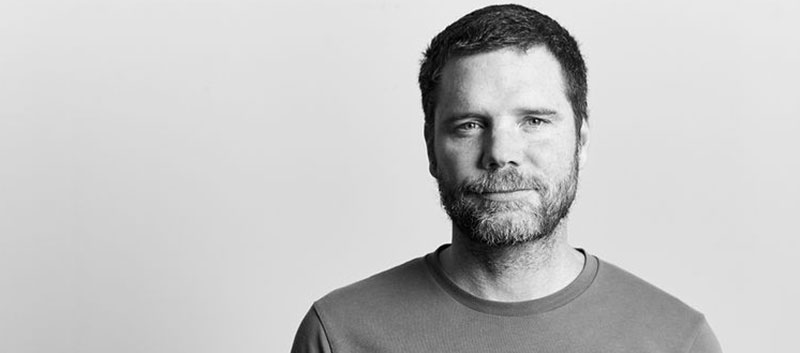 VFX Supervisor Julian Ford
Naturally Flame
Julian doesn't come from a standard art or filmmaking background but describes himself as a competitive person. The confidence that goes with that is essential for Flame artists. "That's not to say that I want to prove to everyone that I am the best, but rather that I can bring value to the collaboration process, resulting in an improved product. I made my way into visual effects by taking my one opportunity and making sure I put in the hours," he said.
Growing up learning Flame and aspiring to run a room of clients, smoothly handling their requests while furiously working away behind the screen, has meant becoming familiar with dozens of tools, details and techniques, used throughout the course of a day.
"I didn't have that VFX artist's 'eye' when I started, and initially didn't really understand everything my colleagues were talking about," he noted. "However, I was very lucky to be given the opportunity to develop over time and to see how my role fits into the director's visions and treatments. I love it when a project has the time and space to incorporate everyone's ideas. I am all for the most complex workflows if that is what is needed, or indeed the elegantly simple solutions that allow the project to reach the finish line faster."
Better Together
In recent years, as roles have become more specialised, Julian especially enjoys the expansion of collaboration in his work."I could never claim to be a specialist in any one part of the VFX pipeline but I know the right amount about a lot," he said. "This allows me to pull in specialists as I need them. Particularly with on-set supervision, I know when I will need help further down the line when the project gets into post. I make sure that I work with those people prior to shooting to make sure I bring them what they need from set to perform their specialist VFX roles."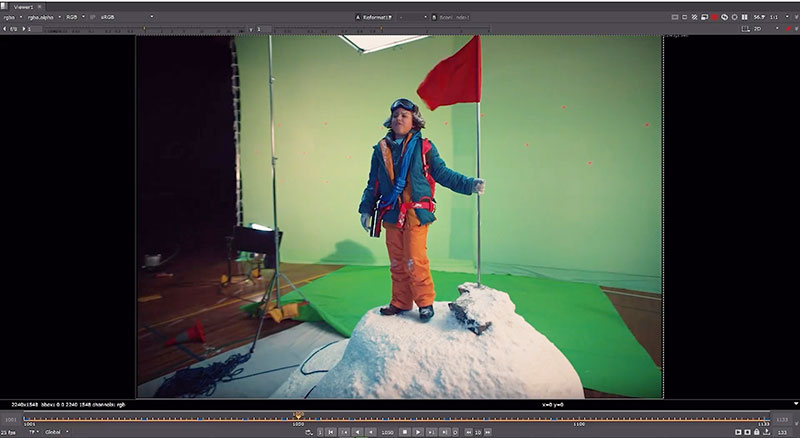 His supervisor's role has also given him a chance to watch emerging VFX trends. Already more of an established practise than a trend, he finds shooting commercials on LED arrays, and an emphasis on pre-visualisation, have both become more common in the projects he works on. He said, "The ability to shoot in-camera VFX at volume is a welcome development. Committing to an idea and trusting in its execution is always going to yield better results."
Opening Up
Post-production software continuously changes as well. "As a Flame artist I am always going to sing the praises of any software that allows me to trial solutions quickly and interactively. Having clients in the room and being able to talk through the relative merits of an idea, while showing it to them on screen in close to real time, is a powerful tool to have at your disposal. For the longest time, Flame has been peerless in that category," Julian said
"My advice to new Flame artists or others who want to transition into the VFX space is to be open to new ways of thinking about how we do, what we do. The privilege of working closer and closer to the top is gaining perspectives on many skill sets, the creative ideas, and the people who generated them. With this comes an understanding of how to utilise these ideas to their maximum potential. Ultimately, if it looks good, it is good, but what it does or doesn't take to get there may surprise you."
More Heckler Announcements
Fortunately, Heckler has emerged from the brighter side of Covid with even more good news. Two new studios – Heckler Singapore & Heckler Sound – have been launched, and with them, a new website.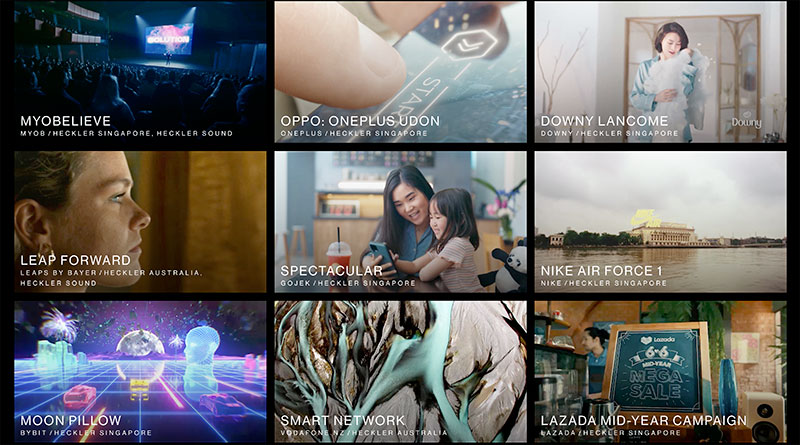 The new Heckler.tv platform brings the organisation into its second decade. Phase one of a much larger digital transformation, the site focusses not only on the breadth and depth of the content but also on the teams and talent that have made it possible.
The volume of content coming out of the studios presented an interesting brand challenge. How could they feature so many other brands, while bringing through their own brand and the personality of the teams that make up the organisation? Heckler took the opportunity give the platform the UI and UX of a design studio, but the underlying architecture of a major publisher.
Will Alexander, Founding Partner and Executive Producer commented that their team's experience at the desk is as valuable as their life experience. "Our individuals are our main asset. Diverse experiences and perspectives are invaluable when solving challenges," he said. "You need people who understand the problem, who have experienced the problem, before you can solve it. Shining a light on the talent and the teams that make this possible was as important as showcasing the work."
Bonnie Law, Executive Producer at Heckler Sound said, "Attracting future talent was also a major focus throughout the project. We are always on the hunt for fresh artists and composers. At Heckler Sound we take a long-term view on talent and on ensuring we continue to attract the best. Emerging generations are looking for organisations and collaborators who can best take advantage of their skills."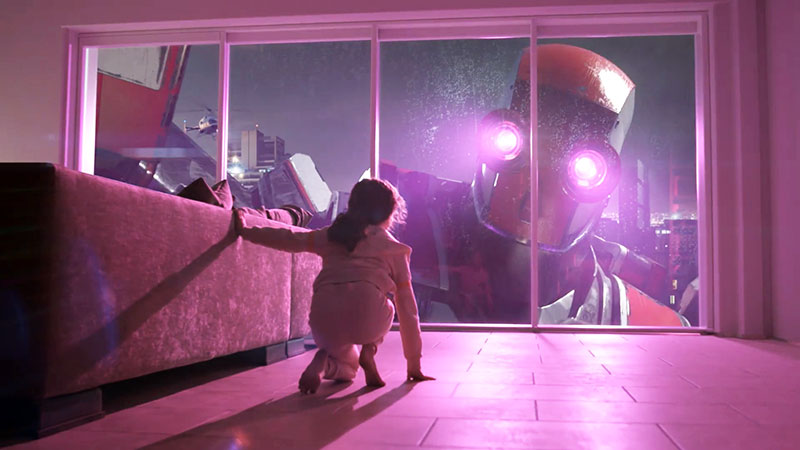 "For Heckler Singapore, it was important that the site convey the scale of the Asia studio," said Singapore's Executive Producer Charu Menon. "We have undergone rapid growth since launching in 2019 with just two producers, to a studio now equal in size to Heckler Australia. Building a portfolio this expansive and technical in three years has been a real achievement. Having a site that allows heckler.tv/singapore to present our region specific content and talent is a source of pride for us."
The new digital strategy and platform is the work of Nonfiction Studios. Creative Director Dean Stagg said, "We had to simultaneously demonstrate capabilities to potential clients while also showing expansive thinking to directors. While these may initially feel like the same thing, the former want to see that you have projects similar to theirs and the specific skills to deliver to the brief. The latter are looking for partners to share their expansive vision. We had to talk to both audiences equally and balance between ability and creativity."
It is exciting times at Heckler, having just been named #1 Production House Australia and APAC in the LBBOnline Immortal Awards. heckler.tv/australia