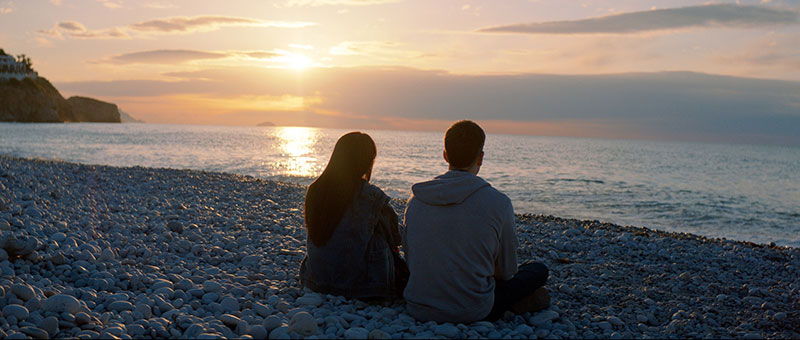 La Ultima
Raúl Lavado Verdú is a freelance colourist based in Madrid, with wide experience in grading films, TV, commercials and quantities of video clips from new urban music artists. Here, he talks about becoming a colourist, why he likes grading on FilmLight's Baselight grading system, and two of his favourite projects. Raul was fortunate to have graded La Última (2022), which is the first original Disney + series made in Spain, and the most recent film by director Francisco Javier Gutierrez, La Espera (2023).

Raúl looked back on the long, winding road that led to his career as a colourist and said, "I learned what a pixel is by playing videogames as a child in the 1980s, and this world instantly fascinated me. Combined with my study of painting and the arts, it was clear to me from a young age that I wanted to dedicate my career to the arts and technology. I have always liked urban art and photography and my family is very fond of the cinema, which has been a big influence – I still have colour palettes and images recorded in my retinas from a very young age."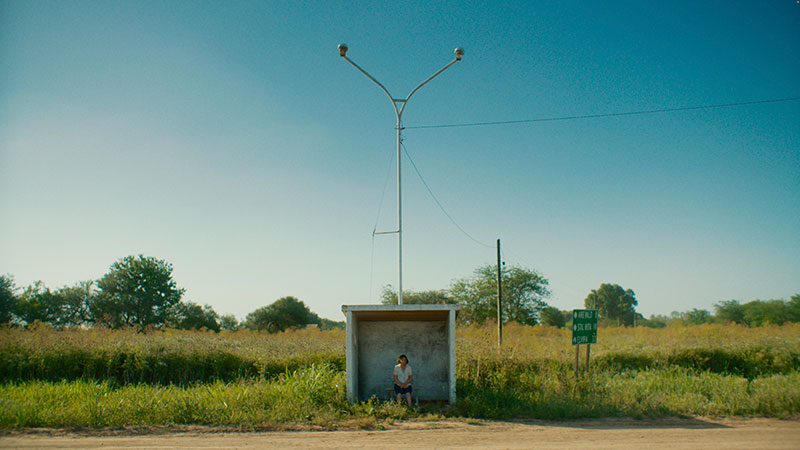 Chronicles of a Wandering Saint
Creating Atmospheres and Environments
Professionally, he started as a video editor, also performing simple motion graphics and VFX work, but what he really enjoyed was helping to tell stories and giving his work a narrative context. He said, "The click in my head came when I realised that I could change the colour of the scenes and create atmospheres and environments. Even though I did not know at this point that the role of a colourist even existed, it was clear to me that this is what I wanted to do."
Raul has been working on a complete Baselight system since 2018, but for some time before that, he had been following FilmLight very closely. He took particular interest in the Daylight on-set grading decision tool, Baselight Editions used with 3rd party software, and Baselight STUDENT (now Baselight LOOK).
He said, "What I like most about Baselight is its flexibility. It allows me to be incredibly creative and it can be used in various ways, adapting the workspace to the different stages of the conform process, colour, QC, deliverables and so on.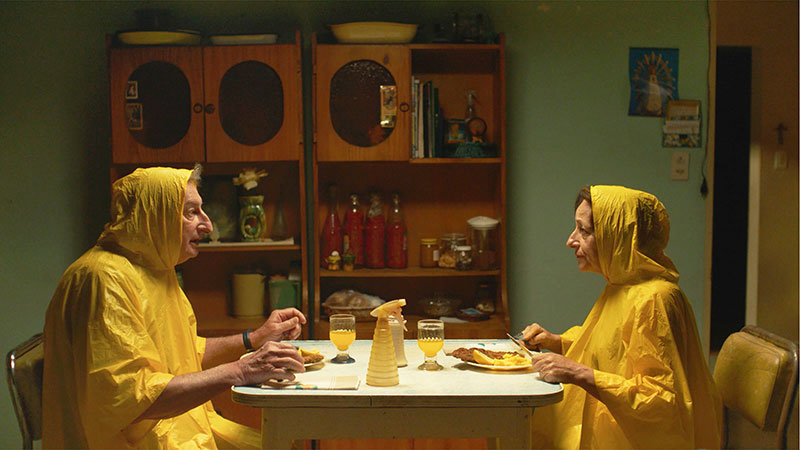 Chronicles of a Wandering Saint
"The colour management is excellent, and the respect with which it treats the media and the finesse of the tools mean that you can make subtle colour changes to very complex looks with great sincerity. The design of the interface and the integration with Blackboard is also something that I love. For me, it is an extension of myself."
Early Look
La Última, known in English as Our Only Chance, is the first original Disney+ drama series to be made in Spain, and was released in December 2022. The story concerns a young woman's dreams of becoming a singer and how her life changes one night when an international record company executive hears her singing in a bar. The series follows her as she overcomes obstacles and disappointment, and experiences hope, love and friendship.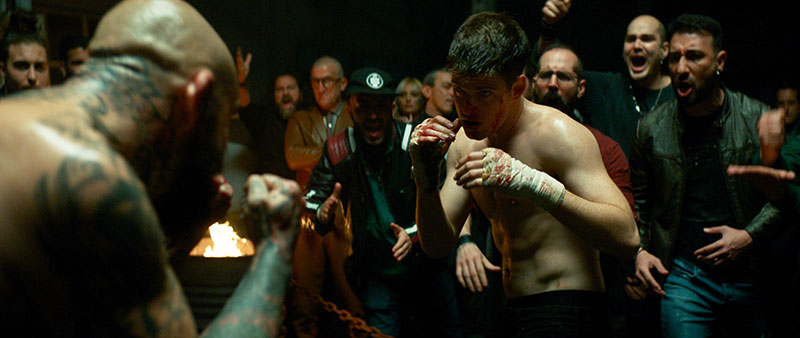 La Ultima
The series was directed by Eduard Cortés and Abigail Schaaff with cinematography by Ricardo de Gracia and Paco Sánchez Polo. Raúl was senior colourist at Madrid FTFcam at that time. He had the opportunity to get involved in the project from the beginning, which he finds has become a growing trend that he appreciates as a colourist.
"We had a chance to work with Ricardo and test a few cameras and various sets of lenses in Baselight, to see what types of textures and features were closest to his creative intent for the series," said Raúl. "The main premise of both Ricardo and our Director Eduard Cortes, was that everything should feel very natural, vibrant and organic, but above all that the images should have volume, and be as three-dimensional as possible. This was very much the goal for the look of the series."
Baselight's T-CAM Pipeline
The team chose to work under the T-CAM pipeline, with all VFX management in ACES, the Academy Colour Encoding System. T-CAM (Truelight Colour Appearance Model) is a Baselight feature used to help match looks between different viewing conditions. It helps define better shadows more effectively, for example, improve skin tones and reduce noise in underexposed images. It also gives users a practical, scene-referred grading workflow with built-in flexibility for various situations.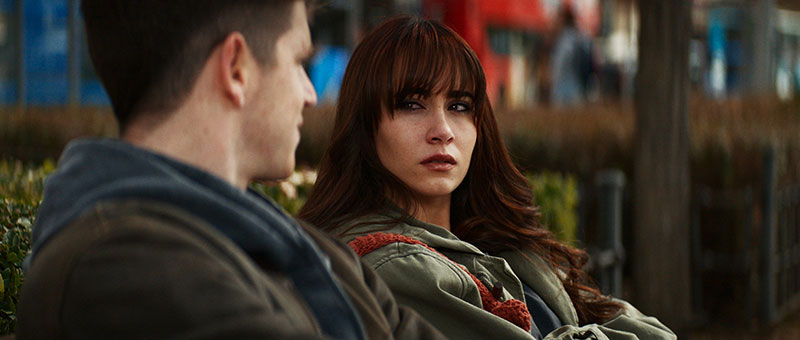 La Ultima
"T-CAM allows you to work very fast and very creatively when developing looks, both in a general show look and scene by scene," Raúl commented. "Baselight's colour management allowed us to take the VFX pull from T-CAM to ACES AP0 [an ACES colour space theoretically including all colours that can be seen by the human eye], directly from the work timeline without having to make intermediate adjustments. It also meant we could export SDR versions for review, with total confidence, without the need to do any trim pass or change the project settings."
IMF Mastering
The IMF mastering was completed in Dolby Vision on Baselight, as well as all supplementary assets. These assets are normally additional 'renders' that can be overlaid or added to the master or original IMF via metadata in the CPL (composition playlist), if changes are required.
While many of the scenes in the series adopt a vibrant and warm feeling, Raúl utilised Baselight to create different looks for certain characters and sequences. One example of this was the cooler palette he applied to the boxing scenes, to help emphasise the intensity of the sport.
"We wanted to evoke some boxing and street fighting classics, but without losing the essence of our series," said Raúl. "We always worked a scene at a time, staying within the overall show look that we had designed but adjusting the temperature and exposure accordingly to help the narrative of the series and support the events occurring with temporal continuity."
"That's something I love about Baselight. I always have a reserved layer in my stack, to make those general adjustments per scene – and with group grading it's very fast."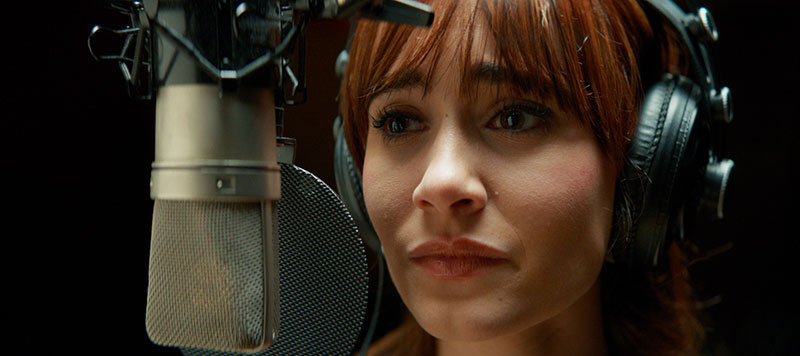 La Ultima
Grading by Eye
For La Última, Raúl's preferred tool was Base Grade, a feature in Baselight that allows colourists to create images based on the way people perceive colour, instead of the traditional lift/gamma/gain approach. The colourist makes natural grading adjustments using a set of controls – Flare, Exposure and Tint.
"More than anything else on this series, I used Base Grade," Raúl said. "It is a tool that changes everything, and helps me achieve almost anything. Sometimes I combine it with Film Grade to get some nuance with more character and I almost always make fine adjustments with Hue Shift."
Raúl considers himself a technical, methodical colourist, but also likes to tap into his creative side when grading moving images. "I like to lean on my artistic expression and ability to create emotions with colour, to help tell the story," he noted. "I let the images speak and spontaneously my instinct guides me to the tools I need to develop looks that emotionally match the scene."
Fine Spatial Adjustment
Because La Última is an HDR series, Raúl wanted to avoid harsh, unnatural highlights, and used certain features of Baselight's Texture Highlight tool. Working with colour and texture frequencies at the same time help to bring softness and perceptual realism to the images.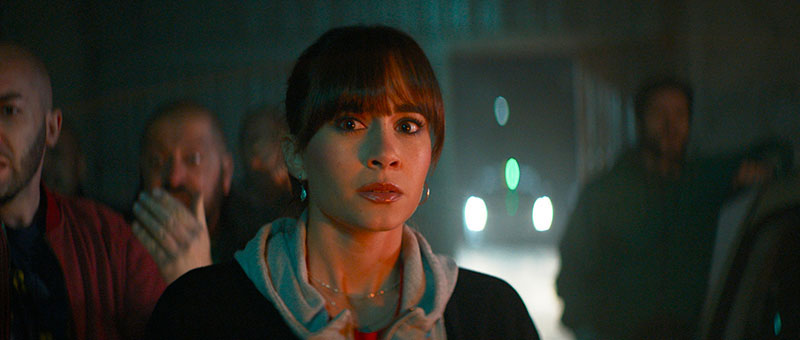 La Ultima
"I always like to do a fine spatial adjustment per scene, to find the best possible texture and tweak any skin imperfections," he said. "The Paint and Texture Equalizer tools create a very natural and smooth result, without losing texture." Texture Equaliser enhances textures by dividing the image into spatial frequency bands, which can then be adjusted individually.
More than any other single factor, he puts the success of the project down to his close relationship with the directors and DoPs, as well as his involvement in the project from the very beginning. That approach left little margin for error.
"La Última has been one of the most pleasant projects I have ever worked on," commented Raúl. "Ricardo and Eduard let me work independently. When I had an episode ready, we would have a review and adjustment session and in general everything worked very well. I'm extremely honoured to have been involved in the creation of the first original Disney+ series from Spain, and I am very happy with the result."
Heat and Tragedy
Raul described La Espera as another rewarding challenge, this time working with the DoP Miguel Angel Mora and director F. Javier Gutiérrez. Both a horror story and a tragedy, the movie is set in a desolate location in deep Andalusia in mid-summer, with a dry, suffocating climate at more than 40 degrees. "The objective was to achieve that sensation of dryness and desolation of the villages of rural Spain, and as the movie progresses, it gets darker and more dramatic."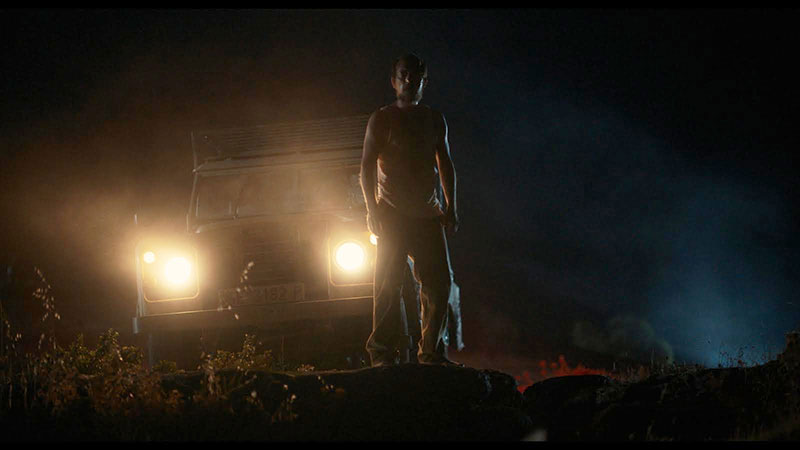 La Espera
In this case, his collaboration with the DoP and director was a little different than it had been for La Ultima. "Miguel and Javier, who I have worked with in the past, let me propose the look. They really liked my ideas for the project, and once we determined the look, again, we just made adjustments per scene – using mask and paint to enhance or hide certain elements," he said. "This aspect of my work really just depends on the project. In some cases, the DoP will always want to be present, while others might only come in to review so that I can do the matching work on my own."
Hopeless in the Desert
Speaking more technically of the objectives of the look, Raul said they were trying to 'kill' the green tones of the foliage of the plants and any colour that could convey a feeling of hope. The main aim was to achieve a suffocating atmosphere, consistent with the Andalusian desert, but never fall into sepia tones.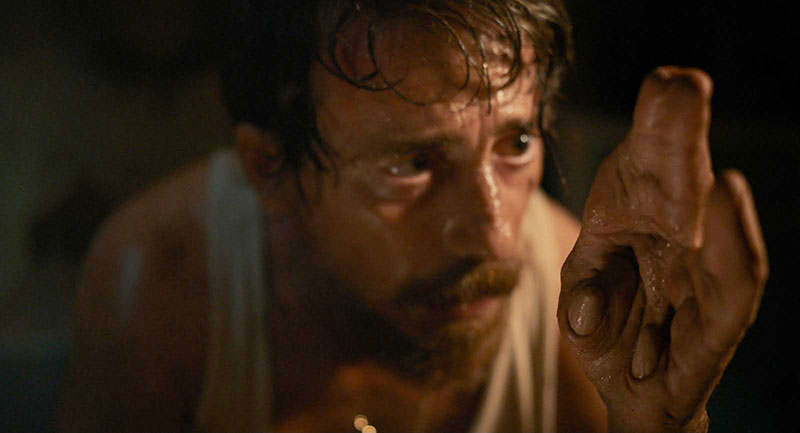 La Espera
"To do this, I set Baselight's Mastering white point to D55, which gave us a warm creative starting point, already closer to our goal. Like La Ultima, La Espera was completed under the T-CAM Pipeline with VFX management in ACES."
Regardless of how closely a DoP or director want to work alongside him in the grading suite, he finds that being given freedom of proposal and creativity is very gratifying. His current status as a freelance colourist is fairly recent. He said, "The truth is that I am really enjoying this new stage as a freelancer. I have always been a very corporate colourist, working in large companies, but I think it is very nice to be able to manage your time and your clients yourself. It is true that now I work more than ever before, but when your work is your passion and way of life, like it is for me, that doesn't matter. I think in colour 24 hours a day." www.filmlight.ltd.uk