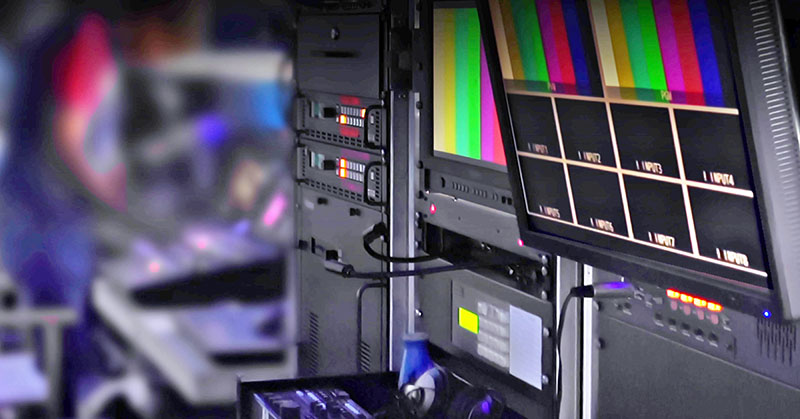 AJA's v4.2 free firmware for the FS-HDR real-time HDR/WCG converter/frame synchroniser, incorporating Colorfront Engine video processing, introduces the new Colorfront TV Mode that uses the most recent colour science developments from Colorfront. Updates to FS-HDR's Live and Film Modes add support for ARRI LogC4 transforms. BBC LUTs have been updated to v1.6, including a new combination LUT for camera shading in live productions and a new CAM (Color Appearance Model) based LUT.
As colour management strategies continue to evolve, so do the tools needed to facilitate them in the real world. FS-HDR's new TV Mode is a simple-to-use colour processing engine designed for broadcast workflows. It gives operators access to new tools that expand their control over critical elements in colour conversions – Brightness, Highlight, Super Highlight and Colorfulness.
These new tools allow controlled corrections within the guidelines of Colorfront's perceptual processing algorithm, which will maintain perceived colour, hue and saturation without hard clipping artifacts. TV Mode also introduces Sony S-Log3 conversions, which have proven to be an advantage in modern live production applications when reproducing gradation characteristics in shadows and the mid-tone range.

FS-HDR's Colorfront Live and Film modes have been upgraded with added support for ARRI LogC4 conversions, the latest colour science that ARRI introduced when launching its ALEXA 35 camera. Including ARRI LogC4 allows FS-HDR users to convert to/from this new colorspace to/from many different input and output colour spaces, available in both Live and Film modes.
BBC HLG LUTs are also updated to the latest v1.6 from BBC, including a new combination LUT that fuses two LUTs into one for camera shading applications and a new downmapping LUT based on the Color Appearance Model (CAM), a human visual system that attempts to preserve the artistic intent of original HDR content. www.aja.com