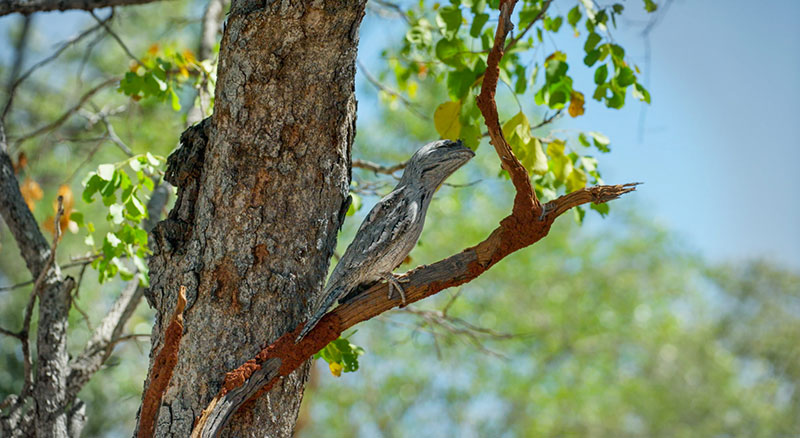 Studio Goose production company, located in the Blue Mountains of New South Wales, has been working over the past year with Northern Territory producers Global Headquarters and Writer/Director Justin Schneider on a campaign for the Northern Territory Tourism Board. Together, they finished 10 digital engagement packages highlighting Australia's Northern Territory's natural beauty, ancient Aboriginal culture and spectacular wildlife.
The resulting campaign, named Country Is Calling, ran alongside a children's show called 'Barrumbi Kids', produced and broadcast on NITV (National Indigenous Television). The show's main characters Tomias and Dahlia bring the wonders of the Northern Territory to their young viewers' attention.
Extraordinary Locations
The Northern Territory, the town of Katherine and the communities of Beswick and Barunga, where the campaign was shot, are remote, extraordinary locations to feature. The campaign involved a team of production and post production talent spread around Australia, and Studio Goose needed a solid remote workflow that was immediately active and would be effective, independent of the users' locations.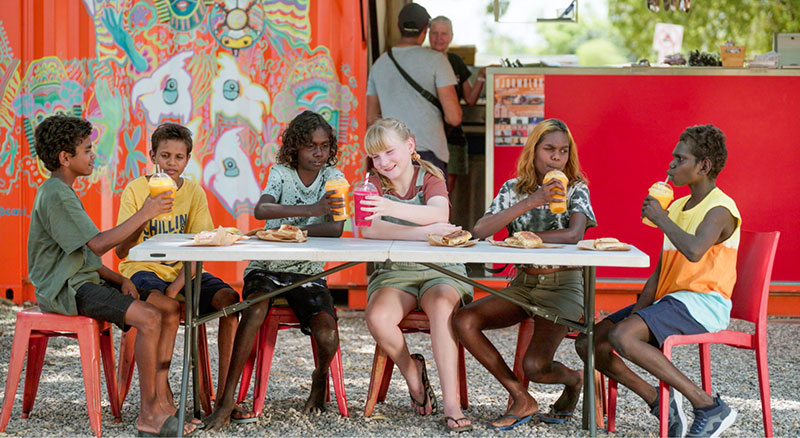 Choosing Blackmagic DaVinci Resolve Studio for its complete post production workflow, Studio Goose was able to collaborate with the project's data wrangler, assistant editor, editors, colourist, sound designers, mixer and online editor using Blackmagic Cloud and a DaVinci proxy workflow.
Integrated Proxy Workflow
DaVinci Resolve's internal proxy workflow generates optimised media and caches the files in a user-selected, shared location for access by the collaborators. The optimisation applies to both resolution and media format. This means you can standardise the file resolutions to more or less match the timeline resolution, and choose from a large range of output formats, including high quality mezzanine formats.
Using this integrated workflow meant Studio Goose could deliver the data to each artist within a few minutes of the rushes being ingested. Without this process, it would have taken days to either ship back the rushes or upload large files via internet, which can be very slow in the remote regions of the Northern Territory.
Working Together – Apart
"The main advantage of using Blackmagic Cloud is greater creative collaboration. Every artist was remote from the others. Data wrangling happened in the Northern Territory managed by Global Headquarters, assistant editing in the Blue Mountains of New South Wales, editing by Daniel Oates based in Sydney, grading in Sydney by Shane Dunne, and sound design and mixing in Queensland by Walmsley Audio," Studio Goose Founder and CEO Keaton Stewart said.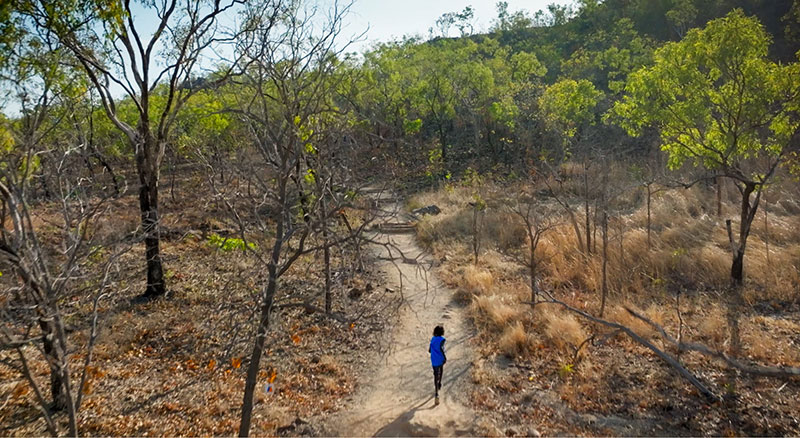 All of these people were able to connect to each other, in real time, and share their project files via Blackmagic Cloud where the project was hosted in Blackmagic's Project Library server on the internet. This infrastructure allows users to access and collaborate on the same projects, from anywhere in the world.
"All material was then made available back in Sydney for the final online and master at Studio Goose. With Blackmagic Cloud, we have faster turnarounds on high quality projects that need to go between different departments," said Keaton.

Two of the content packages had to be completed in time for a screening deadline at the Darwin International Film Festival, giving Studio Goose a timeframe of only a few days. Using DaVinci Resolve Studio and Blackmagic Cloud, the team was able to create proxies and use Dropbox to send assets out to each artist. They could start working wherever they were, and only had to download a small amount of data.
Audio Advantage
Working with the Fairlight page in DaVinci Resolve Studio and being able to connect video and audio artists using Blackmagic Cloud was a particular advantage. "Being able to get the sound designer working quickly on a rough cut instead of a picture lock is extremely handy. Sound is so integral to the final emotion of any piece. To have the ability to work back and forth between editor and sound designer, without having to work out what frames have moved and spending time realigning the footage with the sync and FX, is fantastic," Keaton said.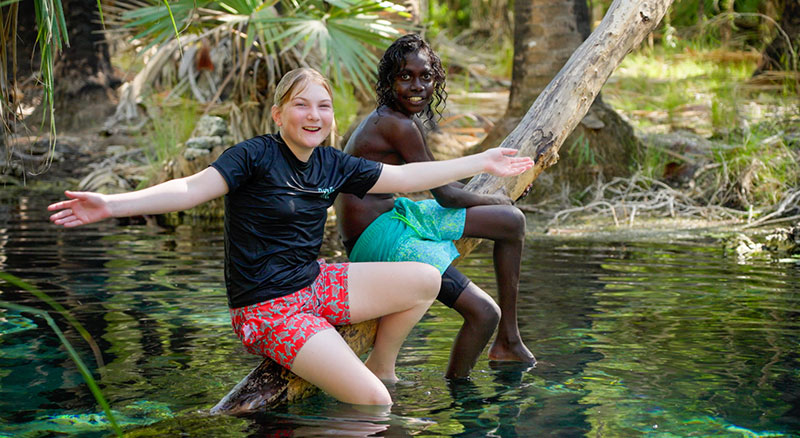 Because of the multi user database in DaVinci Resolve, an audio engineer can start working on one scene while the editor cuts another, and while colourists or VFX artists work on their respective shots. The rest of post team does not have to wait for editorial to lock the picture before work starts on colour and re-conform again because all of these contributors are working in the same project. DaVinci Resolve features bin and timeline locking as well, plus shared markers, customisable user cacheing and monitoring and timeline comparison tools.
More Post
Studio Goose also used this same workflow for several other shows, including the documentary mini series 'Muster Dogs' that monitors the upbringing and training of five Australian kelpie puppies from the same litter, dispersed to different graziers around the country. This series was extremely successful and nominated for editing by the Australian Screen Editors Guild and AACTA.

In contrast, 'The Gamers 2037' was a VFX heavy drama series for kids that was recorded on the Blackmagic Pocket Cinema Camera 6K digital film camera and finished in DaVinci Resolve Studio. "VFX heavy shows in general are a good fit for Resolve because of its ability to export individual clips from a timeline, which saves a huge amount of time in getting assets to VFX," Keaton noted.
"The Blackmagic cameras' ease of use and direct connection with Resolve help massively with this kind of work. The resolution we achieved when shooting the green screen scenes on the Pocket Cinema Camera 6K for 'The Gamers 2037' was important because it resulted in very clean keys – and also the resolution to reframe. The show uses a lot of deliberate reframing, which the tools inside Resolve can handle – on the fly – without interrupting the editor's flow." www.blackmagicdesign.com