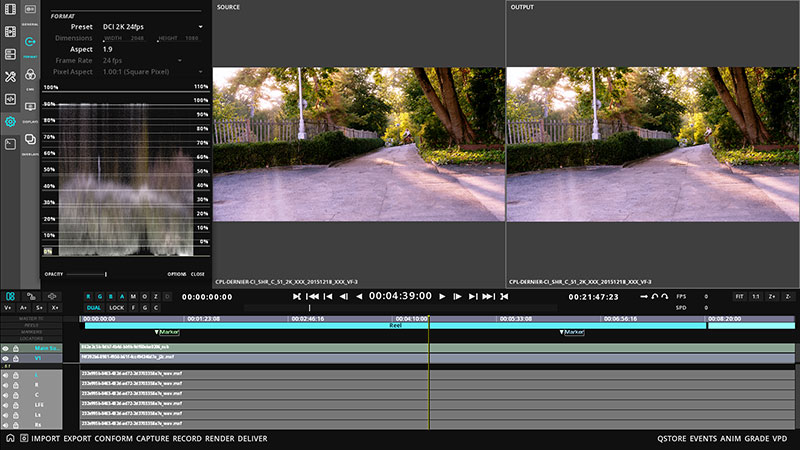 Marquise MIST Mastering
Marquise Technologies' image processing software for mastering and QC for Digital Cinema and UHDTV has received major updates including new HDR workflows and MPEG-H audio support.
The new HDR workflow tools include a DeltaE ITP analysis for HDR content, following the recommendation ITU-R BT.2124-0. Using this analysis, producers can compare between two HDR content ptyes. New HDR heatmaps also improve quality control of the content. The heatmaps attribute predefined colours according to the luminance levels of the image. Several types of heatmaps are available, based on the signals of the media's colour space – Y Luminance, MaxRGB or by individual colour channel.
Marquise Technologies is also preparing to add support for MPEG-H Audio content, which has been integrated in collaboration with Fraunhofer IIS. MPEG-H Audio gives viewers the flexibility to actively engage with the content and adapt it to their own preferences. When using Marquise's MIST Mastering and ICE Player, users can now master, edit and perform quality control on MPEG-H ADM and S-ADM content masters, including audio rendering and program inspection. The mastering capabilities also include packaging into MXF according to SMPTE ST 2127-1 and ST 2127-10 standards.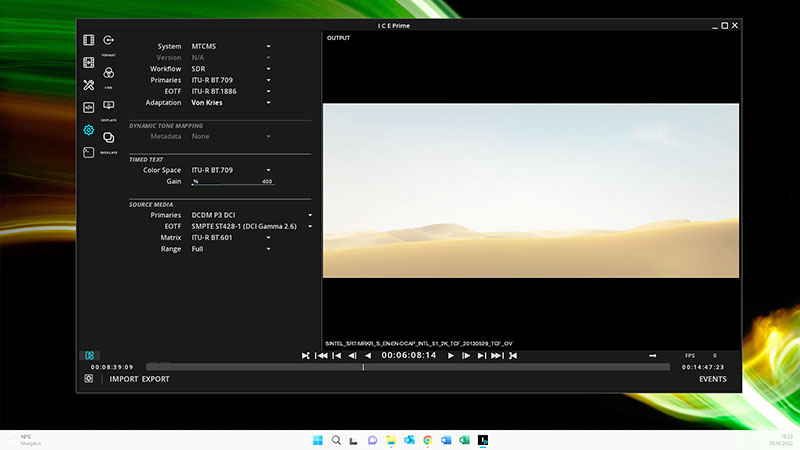 ICE Prime software player
The company's ICE Prime software player gives real-time playback and QC of broadcast, digital cinema and OTT industry standards on regular desktop systems. The latest version features new scopes for HDR and immersive audio workflows, as well as support for file-based QC reports.
Marquise Technologies Media Processing Engine TORNADO has picked up several new features in the past months, extending its capabilities well beyond transcoding. TORNADO allows for the offload of any validation, reporting or transcoding jobs created by the MIST Mastering system. When paired with ICE Prime, TORNADO allows for direct playback of the source content or the rendered result for its submitted jobs.
The latest version has a new web user interface to dynamically deploy functionality in the node-based architecture that eases monitoring of transcoding, analysis and validation operations. It is now also possible to pair TORNADO with an ICE Prime license, allowing direct playback of either the source content or the rendered result for submitted jobs.
"Our systems give more flexibility for ACES, HDR, Dolby Vision and Dolby Atmos content mastering, versioning and QC workflows. Users can have confidence in their deliveries. Marquise Technologies' range of software work independently or in an integrated environment covering everything from dailies to final master or distribution copies for onsite, remote and hybrid workflows," said Laurence Stoll, CEO of Marquise Technologies. www.marquise-tech.com