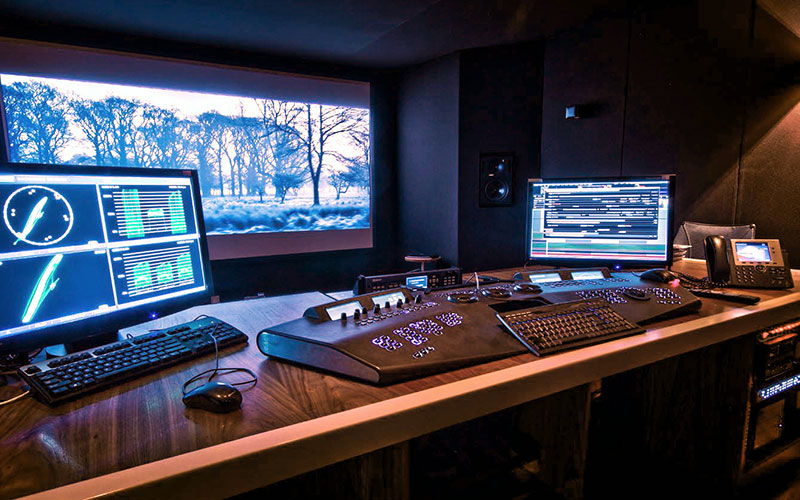 Ireland's famous post-production studio Windmill Lane opened in 1978 as a recording studio, originally used to record traditional Irish music. Having by now diversified into picture and sound post-production, VFX and content creation and become one of the country's top facilities, the studio is intent on keeping up to date with new tools and workflows.
The colour team has operated on FilmLight's Baselight for 14 years, and has been aiming for some time to ensure their department is prepared for the foreseeable future and update their network. They have installed a new FLUX Store 360 storage server and upgraded their existing two Baselight TWO systems, which has improved the team's connectivity, speed and performance.
The Baselight TWO upgrade and new FLUX Store contribute to their current workflows, as well as make options available to further expand in the future.
Streaming High-Resolution Media
The FLUX Store, a networked post-production storage server, uses the high-bandwidth internal disk system with the cloud network infrastructure and service developed for Baselight. It can be deployed in the same way as general storage, while functioning as a system that is purpose-designed for streaming high-resolution media. The FLUX Store units supply either 0.36PB, 1PB or 2PB of streaming, protected storage, using FilmLight's proprietary constant-rate hardware RAID 60 across 24, 72 or 144 drives respectively.
FLUX Store's filesystem is designed specifically for handling image streams with minimal fragmentation and seeking, which means high-capacity, lower RPM drives can be used to help lower the cost per TB. Each store is connected to the Baselight cloud network by dual links capable of multiple streams of uncompressed playback to remote Baselight systems. Users can connect any client to the FLUX Store via Ethernet, and further FLUX Store systems can be added to the cloud, as projects demand.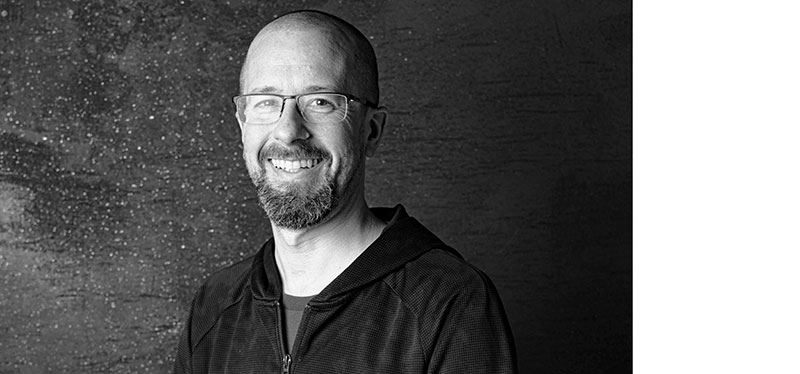 Matt Branton, colourist at Windmill Lane
FLUX Store uses the standard FLUX post server and management tools to manage media on Baselight systems. These tools are scriptable and support operations such as batch copy, batch conversion and file synchronisation. Metadata filtering and sorting functions for data wrangling are available via FilmLight's FLUX Manage software.
Raw Power Plus Flexibility
"In order to keep up with new methods and maximise workflows, we needed a better system," said Matt Branton, colourist at Windmill Lane. "FLUX Store met all of our performance and connectivity expectations, and it allows us to simplify our work in the colour department. Being able to share jobs, deal with growing data demands, access more media and formats all in one place. These were things we were not previously able to achieve, and have made a huge difference to us.
"The FLUX Store definitely brings raw power, but also allows us to assign render tasks without interrupting the grade. There are countless times we get asked to do a specific output of a TV episode while we're in the middle of a grade session. Previously we would have to stop work to do it, but the FLUX Store handles this task, rather than Baselight itself, so we're able to continue focussing on the creative side of the job."
For Windmill Lane, FLUX Store takes an advantageous position in the company workflow. Primarily, they plan to use it as storage for grading projects, but it will evolve over time to act as central storage for specific jobs – especially those that require high performance, such as 4K HDR shows – by allowing other users to access the media.
"The online editor will be able to finish shows, or our delivery department can create IMFs, DCPs or other deliverables, directly from our exports without the need to copy media to another server," Matt said. The FLUX Store network capabilities will also allow Windmill Lane to upgrade their storage options in the future, and extend the system with an expansion chassis.
Longevity
FLUX Store now operates as Windmill Lane's main storage, so they no longer need local disk storage and have also switched to using the Baselight TWO system's NVMe cache. Baselight TWO comes with a dedicated high-bandwidth internal disk system but alternatively, for extra speed and security, an NVMe SSD cache can be supplied in place of the internal disk for installations running off a FLUX Store system or other external storage.
"Our Head of Colour Dave Hughes and I have been using Baselight for over 14 years now. It was important to us that we utilised these systems for as long as possible and it's a testament to the product that they have such longevity," commented Matt. "Having the new systems has really unlocked a lot of speed, allowing us to take full advantage of the tools available. The latest operating system also helps our workflow, as well as enhancing our system security."

With this latest purchase, Windmill Lane is now running two Baselight TWO systems, a FLUX Store 360, Baselight CONFORM and Daylight. In Matt's estimation, Baselight is the best system for their operations. "All grading systems or software do the same thing up to a certain point, but when you need to find the extra performance or functionality – be that speed, workflow, flexibility – Baselight is the most suitable option. Personally, I find the colour space handling is far superior to anything else out there, and the Base Grade tool has no rivals."

Recent projects include episodic series for Disney+ and RTE/AMC+, alongside two feature films and various commercial projects. www.windmilllane.com