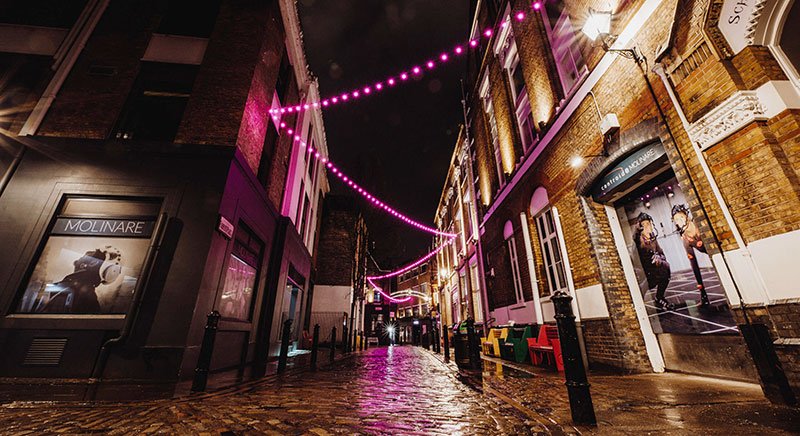 Molinare post-production facility has formally become Molinare Creative Group. In line with Molinare's expansion and recent diversification into games and advertising, Molinare Creative Group has been formed to streamline Molinare's business lines and support its services to deliver an end-to-end workflow to the post production industry.
As part of the new structure, Molinare Creative Group has acquired Digital Dailies and DIT company, Notorious DIT. Founded by Michael Pentney, Notorious DIT's extensive list of credits include The Gentlemen, Peaky Blinders and Heartstopper. Pentney will remain as the company's Managing Director and retain its much loved and renowned brand. Operating as a separate division of the Group, the investment signifies Molinare's ongoing commitment to its Dailies endeavours, providing a seamless service from shoot to final delivery.
New Sound
In addition to the investment, Molinare has also launched two brands, Sound Warriors and Voice Molinare, which perform external audio services for the games, advertising, TV and film communities.
Complimenting Molinare TV & Film's post production services, Sound Warriors, carries out foley, sound editorial, field records and re-recording mixing services for Games and for Film and TV clients, outside of those undertaking full post production at the facility. Led by Chief Creative Officer and Sound Supervisor Glen Gathard, the ethos of Sound Warriors ensures authentic audio for all projects, forgoing the use of music libraries. The company already delivers field recordings in Finland for an animated feature film, as well as car recordings for a AAA game currently in development.
The Sound Warriors team is made up of seasoned audio engineers and artists whose many accolades include BAFTA and MPSE award winning work, boasting credits including, AAA games, God of War: Ragnarok, Ghost of Tsushima and films, Fantastic Beasts: The Secrets of Dumbledore and Netflix's The House.
In conjunction, with the launch of Sound Warriors, Molinare Creative Group launches Voice Molinare (Voice). Voice streamlines the audio recording services under one brand, delivering ADR, voiceover, dialogue direction, head mounted capture (HMC), performance capture, crowd records and casting across the Games, Film, TV and Advertising industries.
Voice's HMC and performance capture services are supported by industry partner, Centroid, out of the purpose-built studio in Molinare's HQ on Fouberts Place, Soho.
Film and TV
Molinare TV & Film will continue to focus on delivering high quality post production services for the Film and scripted and unscripted TV community, including dedicated, offline facilities, picture and audio finishing, QC, mastering and delivery.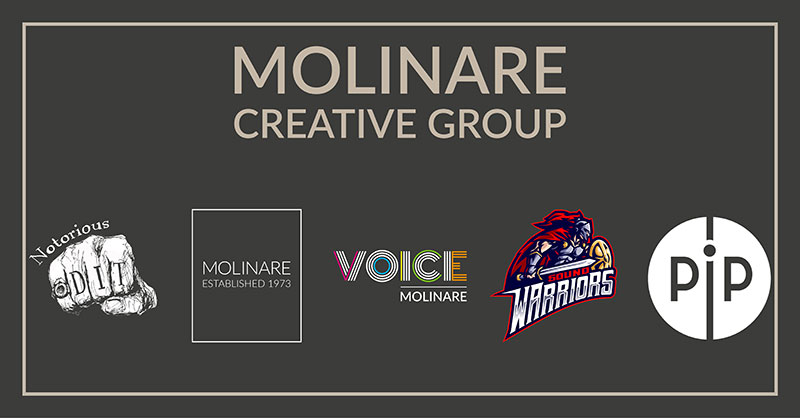 Finally, affiliated audio post production facility, Pip Studios, is being brought officially into the group, providing clients with localisation mixing, and services for the film, TV and Gaming communities. Founded in 2020 by Ally Curran, Mark Sheffield and Molinare CEO, Nigel Bennett, who is currently Chairman of Pip Studios, the addition of Pip is the final piece of the puzzle. Mark will retain his role as Managing Director alongside Curran, who remains Operations Director.
The inclusion of Voice and Sound Warriors to the Molinare portfolio provides clear delineation of the company's growing roster of external services across the entertainment markets, allowing targeted outreach and messaging to a more diverse list of clients. Both Sound Warriors and Voice, will take advantage of Molinare's 50 years of experience in the film and television world and state of the art facilities, bringing a unique insight to the world of games and advertising.
Turnkey Service
Bringing established companies Notorious DIT and Pip Studios into the fold, allows Molinare to provide a bespoke turnkey solution to its clientele, simplifying the post production part of the production.
Nigel Bennett, CEO, Molinare commented, "The introduction of Molinare Creative Group reflects years of ongoing work to develop, grow, and restructure the well-regarded Molinare brand. The new structure allows us to be clearer with what services we provide, the creatives who will be working on them, and where they are rolled out.
"Sound Warriors and Voice are essential for developing a dedicated space for our growing external audio and performance capture output, whilst the additions of Pip and Notorious puts Molinare in the unique position to provide a truly end to end solution to our post production clients. I am very proud to launch the new group and take the next step in Molinare's ongoing journey."
Chief Creative Officer, Glen Gathard, said, "Sound Warriors and Voice are the next step in our evolution. They take everything we've honed across 50 years and allow us to deliver our post services in a way that speaks to the gaming market and beyond. They provide clients with a brand catered to their specific industry needs, while allowing the Molinare brand to stay focused on what it has always been famous for: exceptional post-production for film and TV. The talent at both brands bring creativity and exceptional skill to every project and I'm excited to see both them and the new businesses continue to grow".
Sound Warriors and Voice will both be located between Molinare's primary premises in Foubert's Place in Soho, as well as its Poland Street building, a short walk away. molinare.co.uk