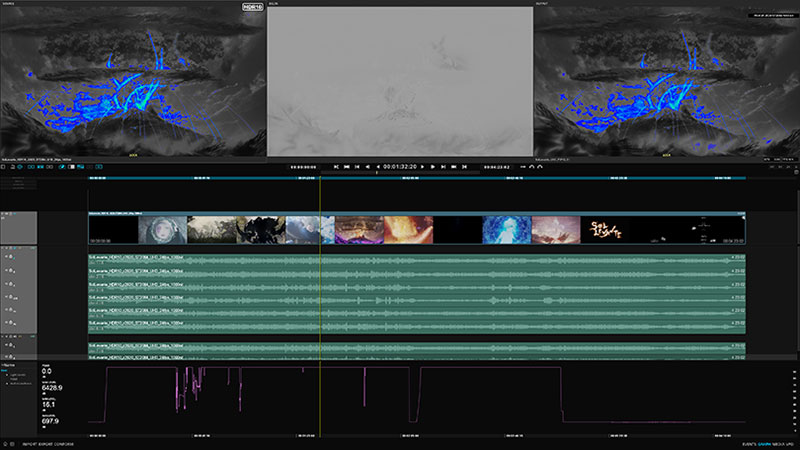 Marquise Technologies has upgraded the features of their QC Player ICE Studio for in-depth assessment of HDR and NGA content masters and distribution files. Up-to-date functionality has also been added to the MIST mastering system and media processing server TORNADO.
The company's CEO Laurence Stoll commented that the widespread adoption of HDR and NGA for production in the streaming industry has introduced new challenges in content verification, starting from the post-production stage to the final viewing experience. NGA is Next Generation Audio, which can adapt the audio to output the best listening experience possible for a given listening environment – on headphones, soundbars or multi-speaker setups.
ICE Studio QC Player
Marquise specialises in software for digital cinema post-production, the broadcast industry and OTT content providers. ICE Studio is a player designed specifically for close, detailed inspection of high-end masters, with a dual viewport for comparing versions. It now has a third viewport called the Delta Map that visualises, in real-time, colour differences, image variations and PSNR (Peak Signal-to-Noise Ratio) values throughout the timeline, displayed together with the live images of the two versions the user is comparing.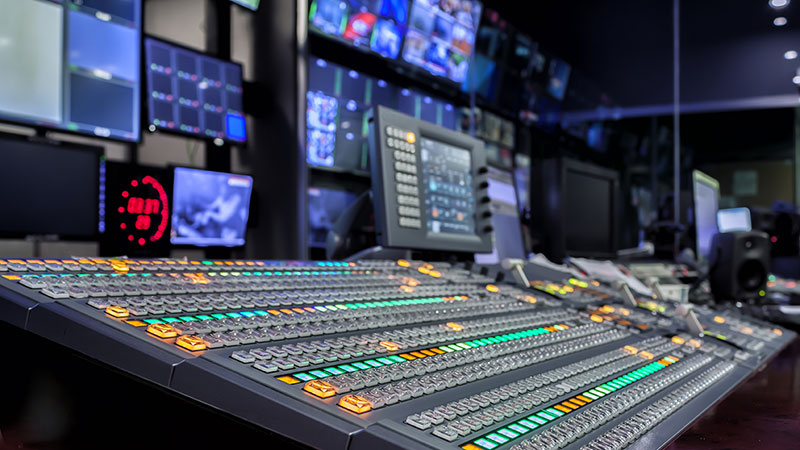 MIST has full compliance and interoperability with broadcast standards and recommendations including AMWA, DPP, EBU, NABA and SMPTE.
ICE Studio's capabilities are now extended with the Timeline Graph, a new section displaying the outcomes of various video and audio quality analyses within the timeline context. Analyses including Loudness, PSNR, Bitrate and Luminance with MAX FALL and MAX CLL can now be examined in detail, from the entire length of the content down to individual frames. The Timeline Graph supports the import of external data as well, such as a PSE Harding test.
MAX FALL (Maximum Frame Average Light Level) is an average of the decoded luminance values of all pixels within a frame. MAX CLL (Maximum Content Light Level) indicates the maximum light level of any single pixel within the entire playback sequence and is usually measured from the final deliverable after mastering.
ICE Studio now includes repair functions that can be used to rewrap IMF, DCP or other common deliverables to conform with industry standards, in the event of receiving a validation revealing issues.
Mastering and Processing
MIST, Marquise Technologies' mastering system, has been enhanced for content versioning. New tools, for instance, will facilitate the conversion of masters into downstream versions, without complex manual settings. The Convert tool automatically changes the resolution and the frame rate, performs time stretch, converts from HDR to SDR and configures the video output settings for an immediate preview of the result. Creating a render is not necessary.
MIST Mastering
Further to conversion, MIST's Copy Track feature simplifies the task of merging the CPLs (composition playlists) of two distinct IMF packages into a dual-language version file for linear or streaming purposes.
New Audio track layout management now permits any kind of audio configuration to be presented with another layout. This feature is also available in ICE Prime, the Desktop Reference player, where it facilitates monitoring the audio mixes, especially in files with multiple discreet channels carrying different languages. Both MIST and ICE support the EBU QC, a new common language and approach to exchange information between QC tools and users.
Validation and analysis capabilities in Marquise's media processing server TORNADO are now updated to permit automation, whether on-premises or in the cloud, to speed up and improve the accuracy of complex workflows applied to large volumes of content. Automated tasks could include metadata detection, transcoding including frame rate and colour space conversions, virtual editing, validation and repair.
These tools were recently shown at IBC 2023 in Amsterdam RAI, 15-18 September. www.marquise-tech.com