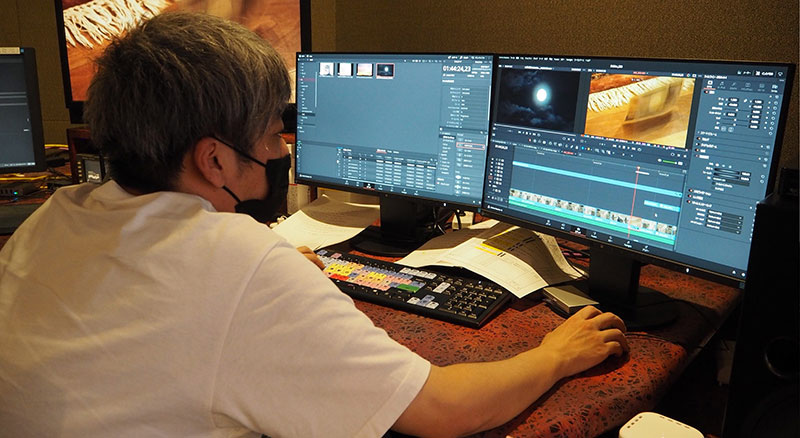 Bull Inc. in Tokyo started out as an audio recording studio and has since expanded into audio and post-production, focusing primarily on TV dramas. Equipped with nine editing suites and three audio suites, the company recently underwent a full post production system update to accommodate 4K60P production workflows, which had become a requirement to work with the TV series recently coming into the facility.
Toshiya Okada is the Systems Technology Department at Bull. He said, "Previously, each computer was directly connected to one of the suites. However, during the system update, we introduced a switch that allows us to connect and switch between multiple computers installed in the machine room for different suites.
"To streamline this process and make switching inputs easier when changing computers, we required a router. We introduced the Blackmagic Design Videohub 12G 40x40, Videohub 12G 20x20, Videohub Master Control Pro and Videohub Smart Controls. Blackmagic serves as the central hub of our signal system. As well as the router, we updated various devices to 12G models such as converters, and also introduced Teranex AV, SmartView 4K monitors, and a DaVinci Resolve Mini Panel."
4K Compatible
The recent system update includes numerous 4K compatible products to handle the demand of high quality content, especially from new TV shows and streaming services. Multiple units of Teranex Mini Quad SDI to 12G SDI, Teranex Mini 12G SDI to Quad SDI, Teranex Mini SDI to HDMI 12G and Teranex Mini SDI to Audio 12G were also installed and are used throughout the studio.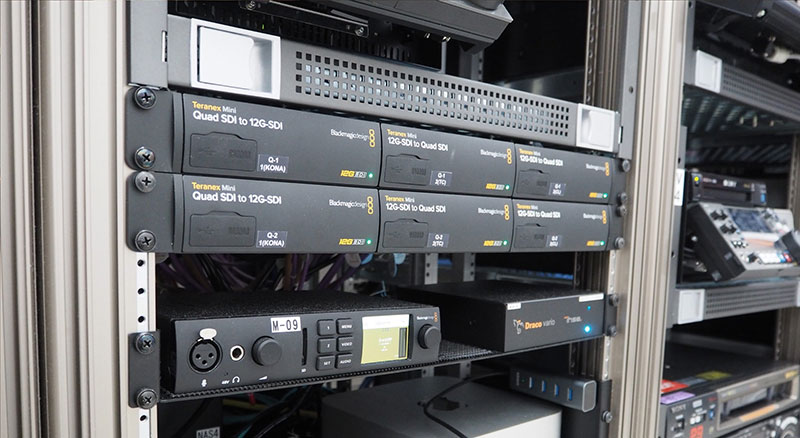 Audio Monitor 12G, DeckLink 8K Pro capture card, Mini Converter SDI to Audio 4K, UltraStudio 4K Minis and UltraStudio 4K Extreme 3 were included to make sure that any format needed could be easily worked with, anywhere in the facility.
"Despite the various formats within 4K, such as 60P, 24P and 30P, Blackmagic Design converters can correctly display all these without the need for switching. Some other brands might show a divided image when receiving signals of certain frequencies, which requires making special adjustments to get a proper picture. In contrast, Blackmagic Design's converters process signals accurately without making any modifications, which makes them very simple to work with," Toshiya said.
Demand for Colour
Bull's online edit suites are now equipped with either a DaVinci Resolve Mini Panel or Micro Panel to handle the company's increasing demand for colour correction services. Lately, Bull has also experienced an increase in the need to use DaVinci Resolve for online editing as well.
"We introduced DaVinci Resolve mainly for grading, and we've been using it extensively for skin retouching. But recently, we used DaVinci Resolve for online editing for two drama series titles on TV Asahi," said Toshiya.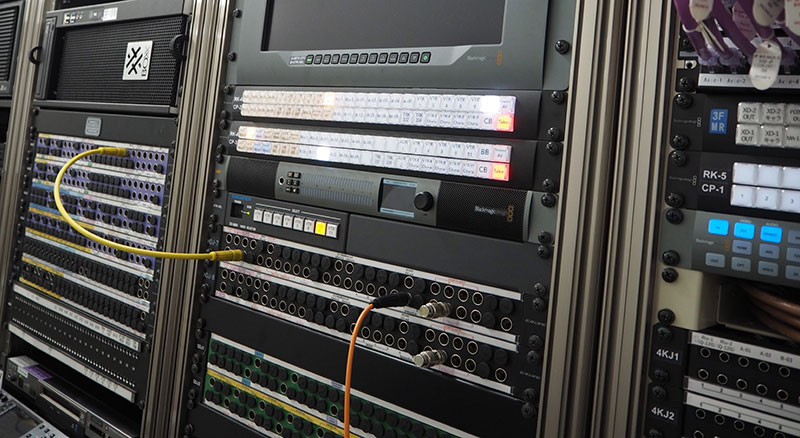 U-dai Ryoki, an editor at Bull, finds that the DaVinci Neural Engine and its AI capabilities in Resolve are impressive. "The Magic Mask feature makes keying much easier, and I frequently use Face Refinement in Resolve FX to improve skin tone," he said. The Face Refinement tool allows colourists and editors to adjust individual's complexions.
The software isolates all areas of the face into panels, which can then be adjusted with sliders. Before adjustment, Resolve analyses the face and its movement, and places a mask path over the facial features. From that point, the face is ready to be refined.
U-dai Ryoki said, "DaVinci Resolve allows me to combine tools from different pages for various tasks. In scenes where I needed to replace a car's license plate, for example, we used tracking in the Fusion page, followed by Magic Mask in the Color page." www.blackmagicdesign.com