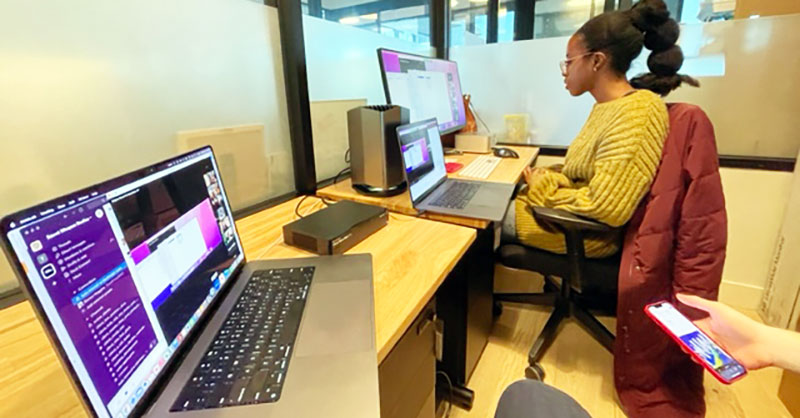 Secret Weapon Studios is a production equipment supplier that specialises in workflow systems for the various departments and stages of filmmaking. Founded in 2022, the company initially launched CrewHero, used to quickly source vetted, available crew in smaller market cities. PostHero was launched in early 2023 as a remote post workflow supporting productions and post teams. The system is employed alongside Blackmagic DaVinci Resolve Studio for editing, colour, VFX and audio post, and uses Blackmagic Cloud for remote collaboration.
PostHero was recently used on an unscripted series for a streaming provider. Early on in pre production, the producers were aware that the entire post team was going to be dispersed and began searching for a practical approach to managing the project. Interested in PostHero's remote, realtime capabilities, the producers asked the show's two editors to look it over.
"One of the series' producers had previously worked with us and knew that we were launching PostHero. It is an all in one service that combines Blackmagic network storage hardware, DaVinci Resolve Studio software, Blackmagic Cloud, Resolve-certified post management operators and 24/7 support," said Greg Olliver, founder and CEO, Secret Weapon Studios.

"From our clients' point of view, Secret Weapon Studios' main role is to supply systems that simplify and speed up production and post processes and save money. Production is primarily problem solving, and we solve the problems so clients are free to spend more time on their stories and creative ideas."
Raw Media and Proxies
When they demonstrated the platform for the show's two editors, they found that they were, in fact, experienced in another editing application. Nevertheless, they were immediately excited by Blackmagic Cloud and Resolve's collaboration tools and the idea of working in real time with their remote team. Almost immediately, they organised Secret Weapon to prep the entire post team of nine on DaVinci Resolve.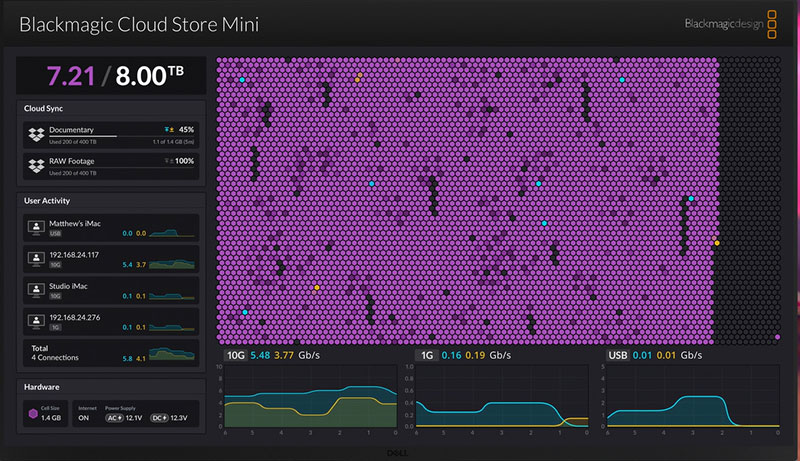 The post supervisor was equipped with an 80TB Blackmagic Cloud Store, which hosted the raw media and proxies, while the other eight team members were each supplied with a Blackmagic Cloud Store Mini hosting the proxies. The team was connected via Blackmagic Cloud, which hosted the project library and automatically created proxies from the raw footage. These proxies were also synced to the team's Blackmagic Cloud Store Minis via Dropbox.
"Everyone on the team had the same media on their desks via the Cloud Store Minis, and the entire remote team was connected in real time via Blackmagic Cloud. If an assistant editor made an edit or added a clip, everyone else received it immediately. The editors set permissions and controlled which assistant editors worked on what bins," said Greg.
Worldwide Timeline
The post producers commented that the real-time collaboration, with everyone on the same timeline, was impressive to see in action, and noted, "Our team was spread all over, but we never had to worry about someone having the wrong media or the wrong project file."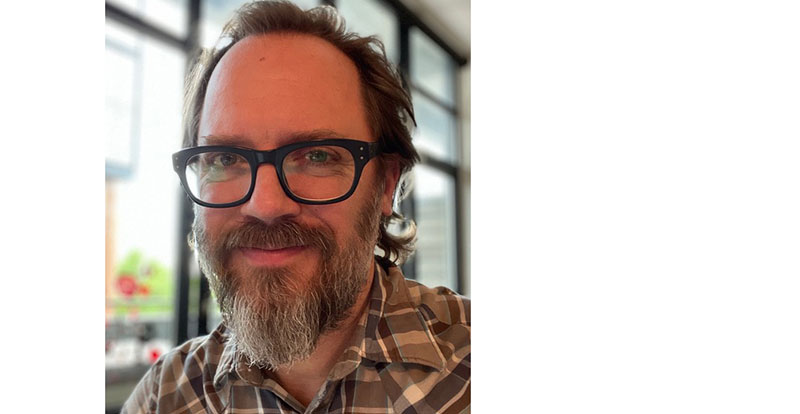 Secret Weapon founder and CEO Greg Olliver
Greg said, "We had one editor in Puerto Rico, one editor in California, raw media in New York, story producers in New Jersey and California, assistant editors all over the place, and a delivery timeline with no room for errors. The editors needed the assistant editors to have real-time access to the timelines, and the producers needed to see what was happening in the edit in real time, all without leaving home. There was no physical post house for the entire edit, just the team's houses, and none of it seemed too hard to manage by using Blackmagic Cloud, the Cloud Store and Cloud Store Minis and DaVinci Resolve."
Greg believes that in a world where editors are not all going back to the edit rooms, the time has passed for shipping drives with digital media on them, reconforming a project because a shot was incorrectly coloured, or emailing project files back and forth. "Blackmagic Design hardware and software and Blackmagic Cloud eliminate any need for that archaic way of working, and can save productions time and money." www.blackmagicdesign.com