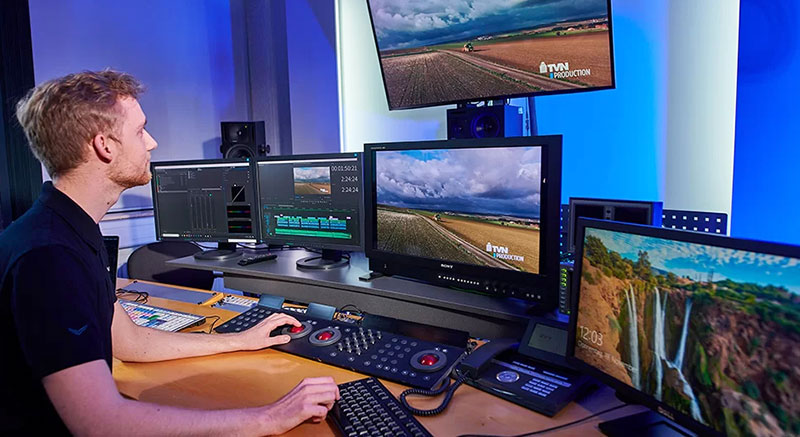 Headquartered in Hanover, Germany, TVN LIVE PRODUCTIONS has been delivering mobile television services across Europe for over 35 years. Mainly working on productions ranging from major football tournaments to music festivals, the company also serves as a supplier and partner in the development and introduction of custom technical systems.
The adoption of Ultra-High Definition (UHD) and High Dynamic Range (HDR) production workflows motivated TVN's most recent investment in Test & Measurement and monitoring equipment. The new formats called for flexible measurement devices, suited for professional broadcast applications and simple to use. TVN CEO Markus Osthaus said, "Now that the era of UHD and HDR is well underway, choosing PHABRIX instruments for TVN's technical team and Leader instruments for the operator staff, was straightforward."
PHABRIX Qx rasterizer
Working with LOGIC Media Solutions, resellers of PHABRIX and Leader equipment, TVN decided on PHABRIX Qx rasterizers, Leader LV5600 waveform monitors and LV7600 rasterizers. A key model in the PHABRIX range, the Qx rasterizer brings together the tools required for transitioning to the numerous new and upcoming video formats and standards. Designed for production environments featuring HD/3G/6G/12G-SDI processing and IP ST 2110/2022-7/2022-6, as well as 4K/UHD production and HDR analysis, the instruments include tools for rapid fault diagnosis, compliance monitoring and product development.
Also supporting new and legacy workflows, the Leader LV5600 is a hybrid waveform monitor compatible with 4K/HD/SD-SDI signals and UHD/HD/SD IP signals. The status display allows users to assess errors and system stability with both event logs and long-term charts. The LV7600 rasterizer has the same capabilities as the LV5600 but in a low-profile, 19-inch 1U form-factor for rack or desk mounting. Engineering-related features include test pattern generation, eye pattern display, closed-caption monitoring, CIE chroma chart, HDR measurement, focus assist, customizable screen layout, tally interface and 4K/UHD operation as well as 10G/25G IP input and 12G-SDI interfaces.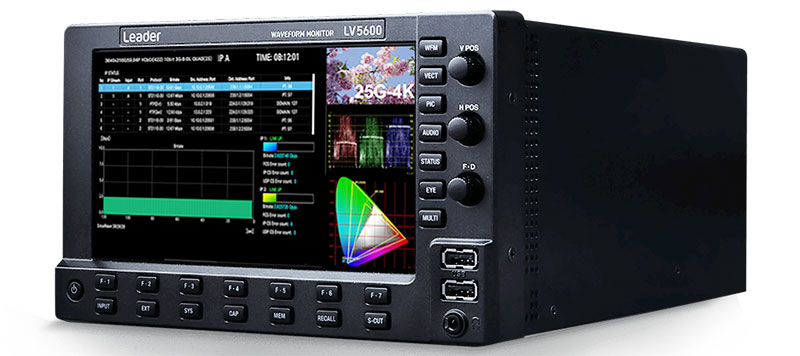 Leader LV5600 waveform monitor
is wWell-known for its football production services, TVN has already deployed the new PHABRIX and Leader equipment while working on several recent tournaments. Markus said, "TVN applies PHABRIX/Leader measurement equipment at all Bundesliga matches, as well as UEFA tournaments such as Champions League, Europa League and Conference League, to help us deliver optimum picture quality and signal quality for the given conditions."
He remarked that, into the future, the potential exists for further investments in Leader group products as well. "When we plan and set up new studios or OB vans, the PHABRIX/Leader products have become part of our standard equipment," Markus said. www.phabrix.com