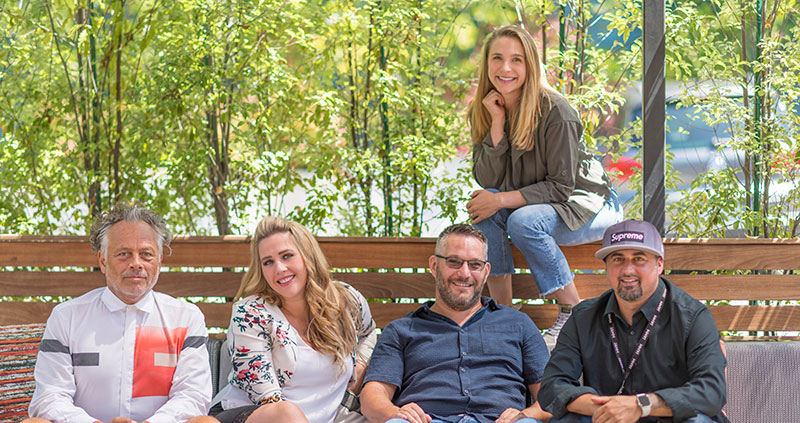 JAMM visual effects and colour studio announces their collaboration with colourist Beau Leon, and welcomes emerging colourist Jess Jinx to their growing staff.
Beau Leon has been working with JAMM since January and brings with him an impressive portfolio strengthened by collaborations with top DPs and directors. With his keen eye for light and hue, his deft touch, and his surgical attention to detail, Beau is recognised by brands, agencies and film studios around the world for delivering outstanding results that elevate the sensibilities of cinematic storytelling.
Jess Jinx ventured to the US after 10 years working with Framestore in the UK. As a celebrated colourist from overseas, she brings with her a wealth of experience working with brands such as the BBC, Spotify, Jimmy Choo, Dr. Marten, Campari and Cartier. With her expertise and versatility in commercials, long-form music videos and episodic productions, Jess flexes her creative vision across cultures.
JAMM's Executive Producer Ashley Greyson said, "I'm thrilled to be involved in the growth of our colour department as we welcome these two talents to elevate our creative capabilities even further. Beau's vision is unmatched and we consider ourselves very fortunate to have him with us. Jess' arrival brings a refreshing wave of energy and talent to our team. With them both on board, we look forward to continuing to deliver the highest level of expertise and service that defines JAMM."
Rounding out the team alongside Jess, Beau and Ashley are veteran colour assistant Aldo Rosati and colour producer Dan Ginks. Executive Producer and founding partner of JAMM, Asher Edwards said, "I'm excited to launch our second colour suite, which not only helps fuel the evolution of JAMM, but also gives us even more resources to service the most creative storytellers in the industry." www.jammvisual.com