SGO and AJA Join to Support High Performance Post Workflows
Software developer SGO and video hardware developer AJA Video Systems have formed an integration partnership making SGO's Mistika grading and finishing system completely compatible with AJA's line of KONA and Corvid video capture and playback cards, in order to optimise Mistika's video output for delivery. In particular, this combination increases the Mistika's support for recently developed video formats with extreme characteristics such as 4K Stereo 3D dual-link, at HFR frame-rates up to 60p.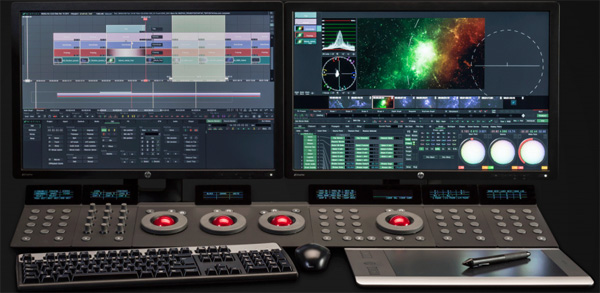 Because Mistika's software has post-production tools for finishing projects of practical resolutions up to and beyond 8K, and at most achievable frame-rates, SGO was interested in having a hardware system capable of taking advantage of these abilities. Stereo 3D output in 4K using the AJA Corvid 88 I/O card is already available, chosen due to its viable future 8K capabilities for Mistika Ultima 8K systems. The KONA capture, display and mastering products for SD, HD, 3G, Dual Link HD, 2K and 4K are also a good match for the requirements.