BBC's 'War and Peace' Delivers on Looks & Story with ARRI and Blackmagic
DP George Steel, director Tom Harper and colourist Simone Grattarola worked together across the camera work and grade to enhance the story arc in the BBC's new six-part adaptation of Tolstoy's novel 'War and Peace', which follows the lives of three Russian aristocratic families during the Napoleonic War.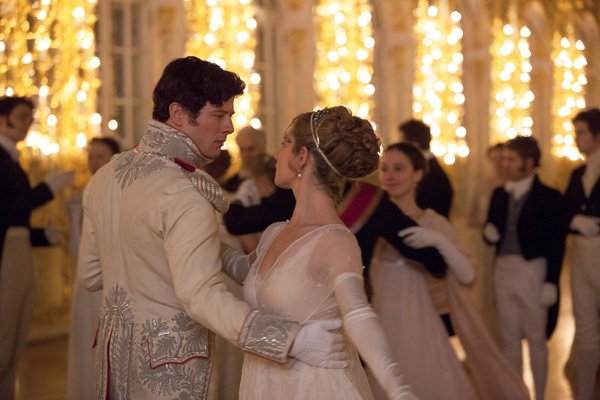 On sets in Russia, Lithuania and Latvia, main unit shot with the ARRI Alexa XT using anamorphic lenses, and the production processed the show's digital intermediate anamorphically. In this case, the lenses were not used for a wider aspect ratio but for the focus fall-off, to be able to show pleasing anamorphic characteristics in out-of-focus areas and in the bokeh.
Second unit production, directed and shot by Stephen Hall, included the Blackmagic Design Production Camera 4K, shot spherically, and a second Production Camera 4K was also employed as a handheld 'grab bag' set-up for the director. The DP George Steel said, "It was invaluable. For instance in episode one, we have a shot of Andrei Bolkonsky outdoors with the fog swirling around him, before it cuts to a close up. That is something we got using the grab bag.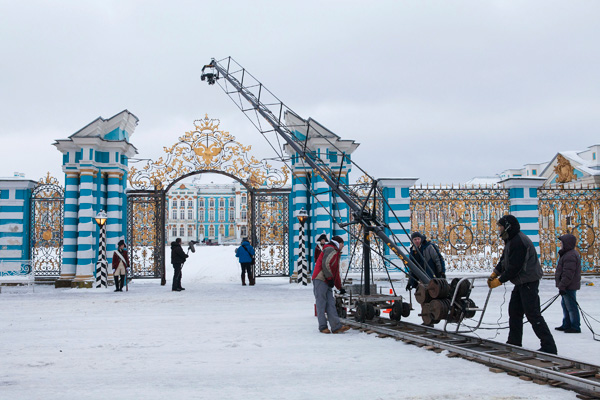 "Having a small, handheld camera that matches your primary package is real advantage. It allowed us to react to unexpected moments." In fact, George shot one of his favourite scenes using this set-up. "At a certain point in the story, we film a very intimate moment when the character Marya Bolkonskaya deals with the passing of a loved one," he said. "We didn't have time in the schedule to shoot it, but while everyone stopped for lunch we could spend 45 minutes filming."
He was also a little more creative when it came to using aerial shots. A Production Camera 4K was fitted to an optocopter and used to capture elements of dialogue scenes, for example. "In one particular scene we see a top-down view of a father and son walking through the snow, which starts with an aerial view through the tree line," George said.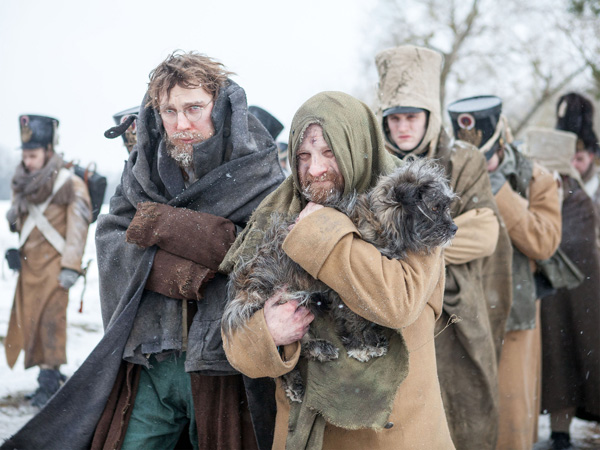 According to the colourist, Simone Grattarola at Time Based Arts in London, working on Blackmagic DaVinci Resolve Studio, the biggest challenge in delivering the grade was the huge scale of the production. "I've not previously worked on anything quite as dense or layered as 'War and Peace'," he said. "The series has an arc to the narrative and cinematography that we had to understand and evolve over the six episodes.
"To do that, we worked on two episodes at a time, and then once we had finished working on episodes three and four, we'd revisit one and two, and then tweak the grade to ensure that arc was unfolding as we intended. That process was repeated once episodes five and six were finished. In television, it's rare to have the opportunity to go back and do this, but it was something we all pushed for with the producers."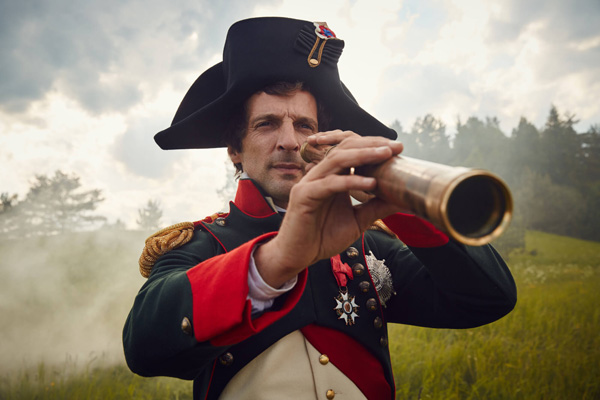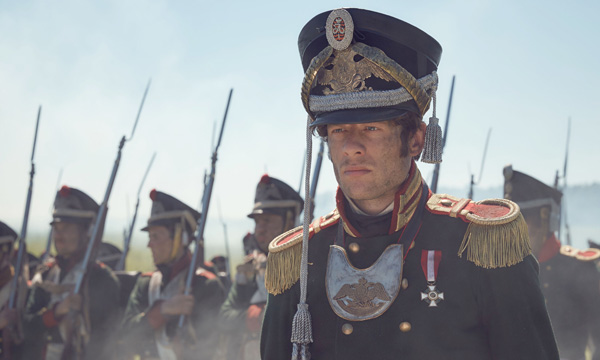 On set, George often used filters to give it the feel of a period film, referencing classic movies from the past, and for the battle scenes, Simone developed a process to craft a hand tinted feel. He said, "I began by desaturating everything and then made use of parallel layers in DaVinci Resolve to bring back a specific key channel for specific colours and then washed colour back in. Resolve allowed me to recreate a look from the past using modern techniques, to make sure it feels timeless."
George Steel said he admired the director's efforts to modernise the story and make it relevant for viewers. "Simone has delivered a sophisticated, subtle grade that was in keeping with Tom's desire for a natural looking aesthetic. Audiences won't fully appreciate the arc of the story, cinematography and grade until they've watched all six episodes." www.blackmagicdesign.com