ContentAgent v3.5 Automates Avid & File Delivery Workflows
ContentAgent v3.5, to be launched at BVE 2016 in London 23-25 February, is updated with tools to improve its interoperability within Avid workflows, support for FileCatalyst and Aspera WAN acceleration and new graphic tools to handle complex file-based workflows.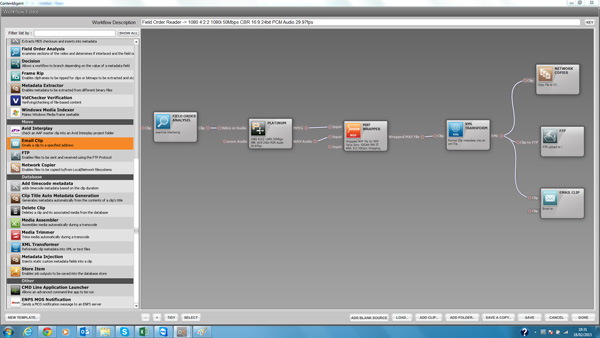 Content Agent is ROOT6 Technology's file-based workflow management and automation platform. Its new Avid support automates processes to reduce common time-consuming tasks associated with preparing Avid media for editing, and simplifies media management. This includes grouping, consolidating and assembling clip based media into an automatically generated sequence. If required, timecode gaps can be maintained between master clips, for example, in time-of-day multi-camera shoots where the timecode has not been jam synced.
The new 'Edit While Transcode' function makes it possible for editors to start editing while transcoding clips into an Avid Interplay ingest workflow. As media files grow, they can immediately browse, log and start editing the clips within the Interplay asset management system without waiting until the transcode is finished.
Another new function allows ContentAgent to write Avid OP-Atom MXF media - for the files for each component track of the media clip - for standalone and shared storage environments. This automatically updates the Avid database file that is present in all Avid MediaFiles folders, and because Media Composer clients do not need to rescan media, it becomes instantly available for editing.
ContentAgent also addresses the need to automate camera card ingest, also increasing efficiency. Non-technical staff using CardAgent, which has a simpler UI, can initiate various workflows from camera card structures or single clips in parallel. Operators can browse, playback, trim clips, add custom metadata, re-name clips and create sequences.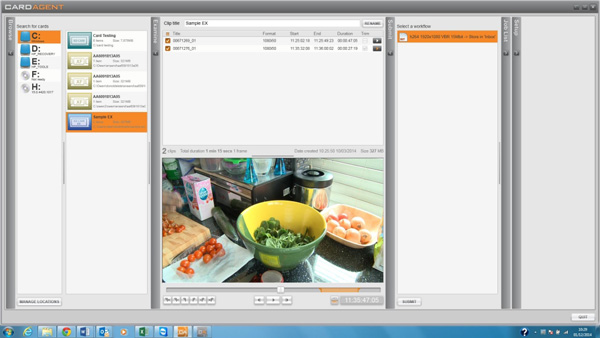 Recognising that WAN acceleration has become an essential way to send large media files securely and efficiently, ContentAgent now supports both the FileCatalyst and Aspera WAN acceleration services for automated delivery. Security is also improved through an integration with NexGuard invisible forensic watermarking, incorporating a new node that adds a NexGuard forensic watermark to video content as it is encoded.
XAVC encoding is extended by the new availability of templates for HD, UHD and 4K XAVC with variable bit rate or constant bit rate GOP encoding as MXF OP1a or elementary streams for media with a single playback element.
ContentAgent's Workflow Designer tool has been updated in v3.5 to handle complex file-based workflows graphically. Users can visually navigate around large workflow, for example, turn on Grid Lines or Snap to Grid to line up nodes, and choose regions in the workflow to zoom in on. You can also hide inactive parts and save a partial workflow.
ContentAgent & Avid at TF1
Originally developed as a transcoding device, ContentAgent has moved beyond transcode tasks only, and can now serve as a hub for file-based operations in a facility. Recently, the software's automated camera card ingest and frame rate conversion capabilities have been adopted at BBC Sport, BT Sport, ITN, HBO and CBS.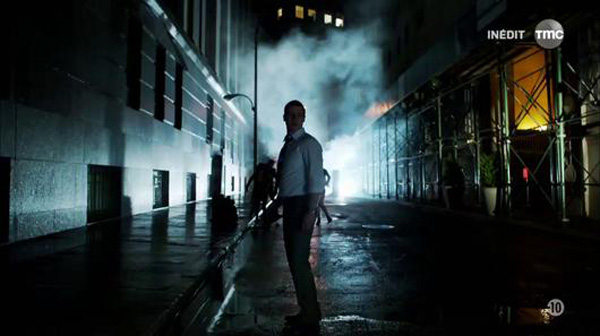 TF1 television network in France has been using ContentAgent to create a bespoke workflow, automating ingest between its large archive and its Avid editing facility running on ISIS shared storage.
This automated process is driven by a TF1 application that controls ContentAgent via a web service API. This allows the operators to browse the archive and submit jobs to ContentAgent to create Avid compatible media files and monitor progress on tasks during execution, without leaving the TF1 user interface.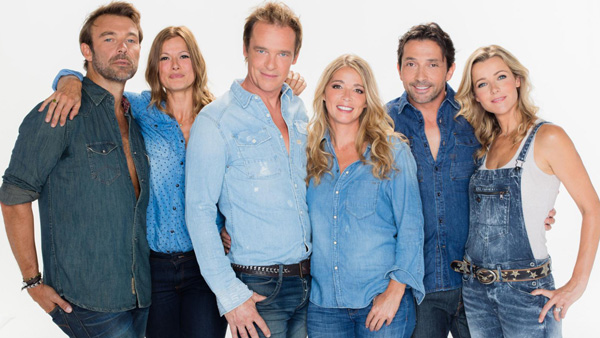 ContentAgent has been integrated into their existing infrastructure, allowing them to move programme files directly from archive into post-production. This makes the network's multi-format legacy content immediately available to their Media Composer installations without having to transcode, noticeably speeding up post at TFN1.
The automated workflow starts with its legacy content comprised of MXF and GXF assets containing MPEG2 video and Dolby E audio data. These are transcoded as necessary, including SD to HD up-conversion. PCM audio, pulse-code modulated from analogue,is derived from the decoded Dolby E assets and the resulting video and audio are wrapped into XDCAM HD OP-Atom Avid MXF files with the associated XML and metadata ready for editing. www.root6technology.com