Marquise MIST Streamlines Versioning & Mastering at NAB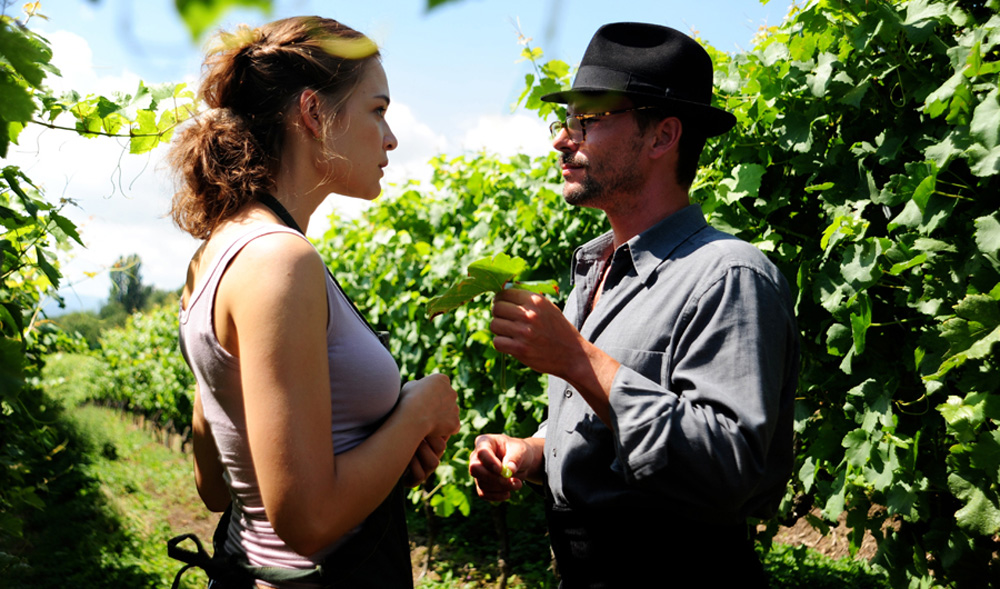 At NAB 2016, post-production systems specialist Marquise Technologies is showing new developments in its DCP and IMF mastering system MIST to help deal with increasing requests for multiple versions from source content, including 4K and HDR UHD outputs, delivered either simultaneously or individually. Updates to MIST focus on post-production issues arising not only from managing the capacity to transcode masses of data, but also from time consuming version processing.
On the media management side, an expansion of MIST's Library module gives direct access to media from within the TimeLine and the Assembler modules. Whole DCPs and IMF packages, as well as regular media, can now be drag-and-dropped into the library, merging original versions and supplemental packages if required. The composition playlists will be converted on the fly into compositions, directly available in the Timeline and the Assembler modules, and the media relinked.
The TimeLine in MIST is the central location for complex mastering operations. To save time, it has been improved with functions like NLE-style editing with source/record views, automatic reel creation, and automatic composition format setting.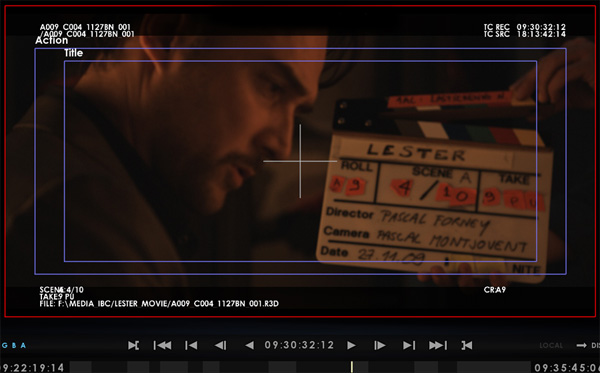 A new way to manage multiple soundfields directly from the TimeLine clearly displays the actual structure of the masters and version you are working on. The soundfields are made available automatically for DCP and IMF export, as well as for any media output, in the Render module.
A new audio TimeStretch function supports the ability to mix multiple formats, colour spaces and resolutions on the same timeline, by allowing various frame rates to co-exist as well. Combined with retiming for video tracks via the DVO tools, MIST can now perform such tasks itself when creating broadcast deliverables from a cinema source.
Beyond the Timeline, some specific editing tasks can be performed more efficiently in the Assembler mode, where fast insert/replace operations permit rapid creation or updates of existing DCP and IMF packages.
Greater rendering speed for all formats, including DCP and IMF of course, improves deliverables creation in this release. MIST supports the newer standards and file formats for SDR and HDR delivery for cinema, straight broadcast and OTT services, such as Netflix, Amazon and so on. It also carries the most up-to-date IMF specifications required by App 2E and App 4 such as the new IMF JPEG200 profiles and 16bit JPEG2000 lossless encoding.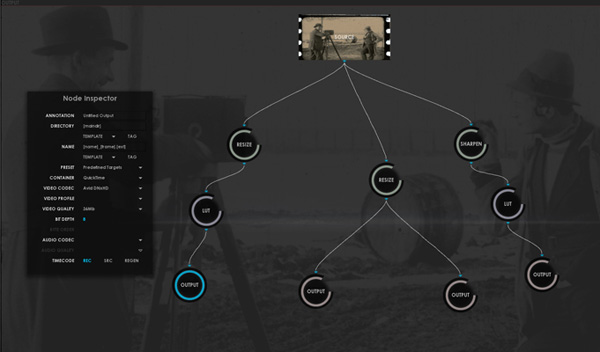 DCP and IMF export now includes creation and management of multiple package key lists. It is also possible to create hard links for existing assets to eliminate redundant copying. Broadcast standards support has been expanded with the new AS11 variations as required by the UKDPP/NABA, AS10 and other industry recommendations.
The functionality of the versioning tools is the same in the Render module as it is in the timeline – that is, multiple deliverables can be created with independent combinations of subtitles, closed captions and audio mixes, simultaneously.
Outputs are defined in the Render module via a flowgraph that can carry specific image processing and audio operations, as well as colour management operations for HDR delivery. Based on the Academy's ACES colour system, various versions can be generated for the traditional as well as new colour spaces such as Rec 2020. HDR encoding is supported by ST2084, or PQ curve, and BBC/NHK's Hybrid Log-Gamma.
Automation and QC
For large volumes and cloud-based workflows, Marquise's TORNADO automates the creation of deliverables in all of the formats the software supports. Beyond straight transcoding, TORNADO handles DCPs and IMF packaged with colour conversion, pan & scan and other services. TORNADO is a HDR-capable media engine that can be integrated into large infrastructures via its REST API and controlled by media management or orchestration systems.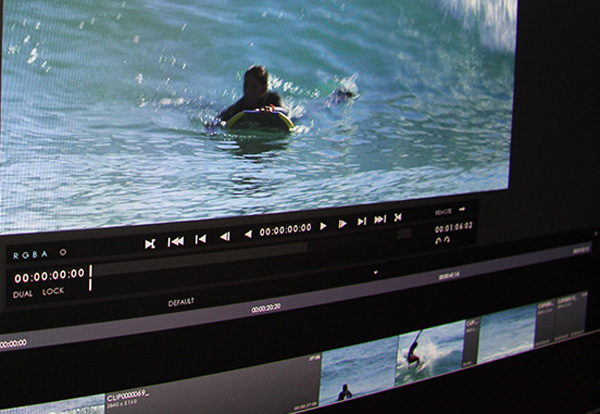 Mastering and versioning involves quality control, whether on reception of content or before delivery. The ICE Reference Player for IMF and DCP allows content validation, metadata inspection as well as frame-accurate playback for varied formats, resolutions and colour spaces, including 4K/UHD HDR. The new ARRIRAW MXF and AS-11 X1 for DPP are also supported now for deliveries in UHD.
ICE comes with a range of scopes for video and audio analysis, including the monitoring of HDR metrics like MaxFALL and MaxCLL. Combined with a HDR monitor, ICE supports faithful playback of PQ or Hybrid Log-Gamma encoded content. Besides these standards, ICE can also create an on-the-fly ACES proxy signal, which is supported by some reference display devices. Multiple soundfields, as well as multiple subtitles and close-caption tracks, are supported for playback. www.marquise-tech.com