Matthew Bristowe Becomes One Of Us
One Of Us visual effects studio in London has announced that Matthew Bristowe has joined the team as Head of Production and Operations. Matthew has extensive production and technical knowledge based on diverse VFX experience.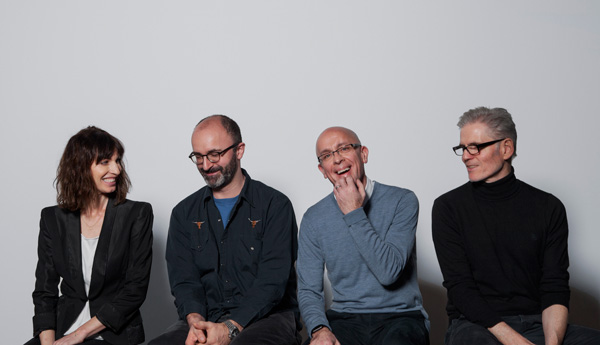 L-R: Company Director Rachael Penfold, Director and VFX Supervisor Tom Debenham, Head of Production and Operations Matthew Bristowe and Director and VFX Supervisor Dominic Parker.
He joins One of Us from Prime Focus World where, as Senior VP of Production, he managed the VFX and stereo 3D output for the London office, overseeing VFX production for the studios' feature projects including 'Hercules' and 'Kingsman: The Secret Service'. He was also responsible for the growth and development of the stereo 3D conversion business, managing such projects such as 'Gravity', 'Harry Potter and the Deathly Hallows pt 2', 'Guardians of the Galaxy' and 'Maleficent'.
His production career started at MPC, resulting in a large number of feature films to his credit including 'Slumdog Millionaire', 'Fantastic Mr Fox' and 'Sherlock Holmes. "He understands the creative drive that is at the heart of our business, and we are looking forward to developing and growing with the benefit of his skill, experience and sensibility," said One of Us Company Director, Rachael Penfold.
Matthew said, "I have always respected the team at One of Us and the exceptional work they produce. It's a privilege to be part of them now and an exciting start to 2016." This appointment coincides with One of Us celebrating the first year in their new studio. Still in Soho, the new creative space is in Rathbone Place and covers 4,400 square feet, housing more artist seats and a full screening room with a Baselight grading suite and Christie projector.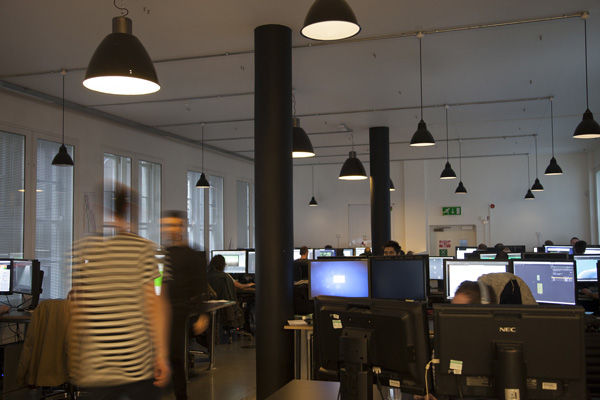 The company has been steadily growing since their launch in 2006 and have gathered an impressive credit list of film, television and commercial projects, most recently 'The Revenant', 'Everest', 'Terminator Genisys' and 'Jupiter Ascending', plus 'Under The Skin', 'The Monuments Men', 'Cloud Atlas' and 'Tree Of Life'.
Co-founded by Tom Debenham, Dominic Parker and Rachael Penfold, One Of Us is a studio for visual effects and related work, with a focus on design and collaboration. Their team is currently working on Tim Burton's 'Miss Peregrine's Home For Peculiar Children', Terrence Malick's 'Voyage of Time' and 'The Crown' for NETFLIX, among other projects. www.weacceptyou.com