Technicolor PostWorks Crafts Sound & Colour for 'Maggie's Plan'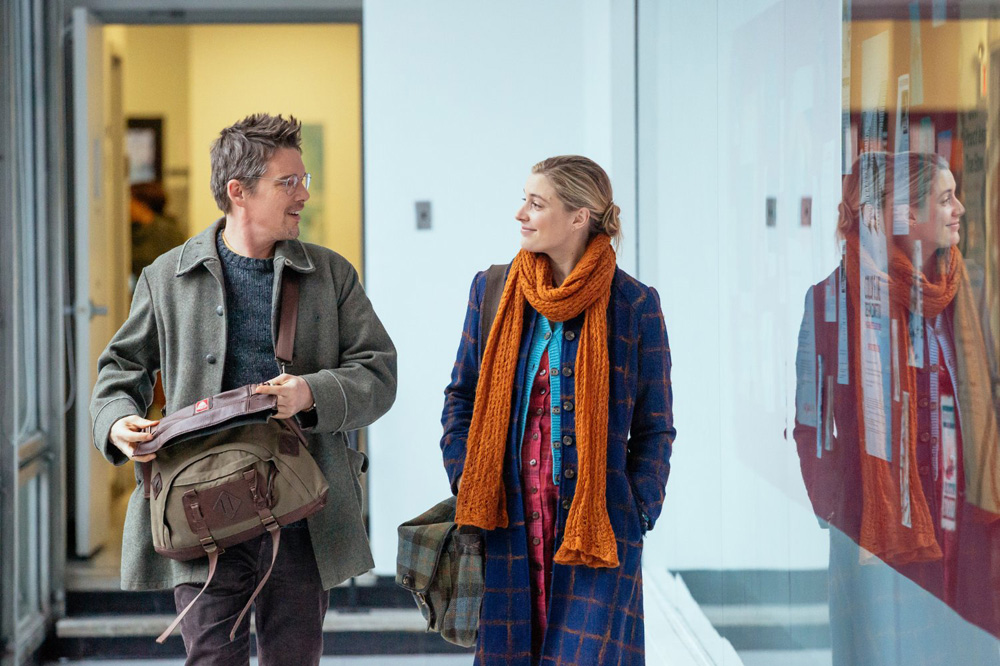 Post production on the movie 'Maggie's Plan', recently release from Sony Pictures Classics, was handled at Technicolor PostWorks New York. The film's editor Sabine Hoffman and her crew hired suites and systems at the studio, which also supplied resources for dailies processing, editorial finishing, colour grading, sound mixing and deliverables. The project involved months of concentrated effort, from pre-production through the film's world premiere at the Toronto International Film Festival.
'Maggie's Plan' is about Maggie, a young woman in her thirties, whose plan to have a baby as a single mother is upset when she falls in love, at the same time disrupting the marriage of her new boyfriend, John, and his wife Georgette. Nevertheless, the film is a romantic comedy, set in modern day New York City and shot by DP Sam Levy on the ARRI ALEXA. He captured the city in warm, glowing tones, after talking to the director Rebecca Miller about her vision.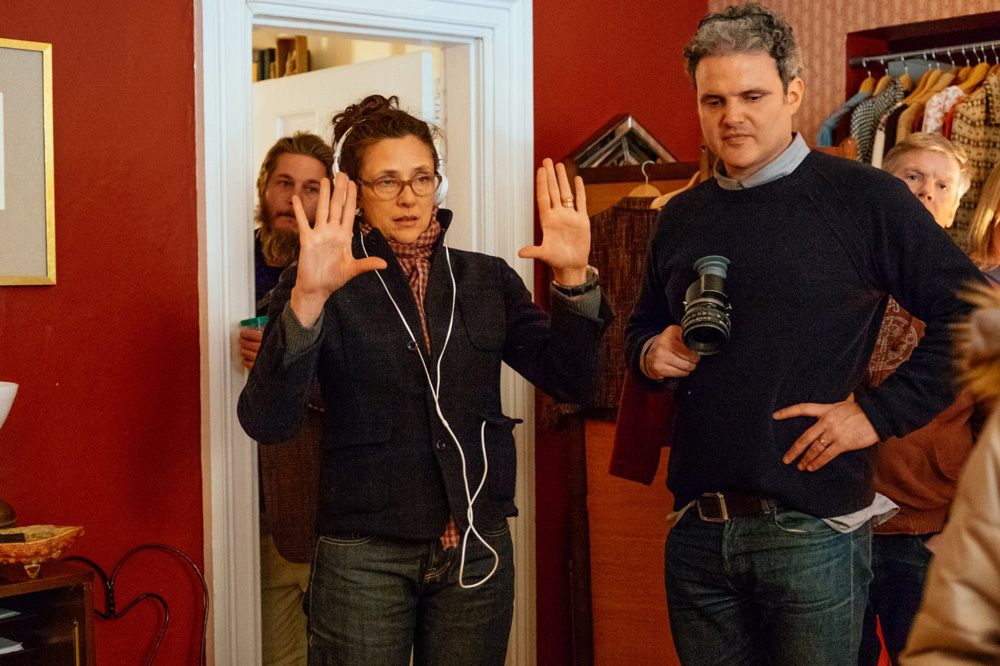 "She described the look she wanted as 'awake', and I intuitively knew what she meant. It should sparkle and glow," he said. Sam Levy was inspired by California still photographer Janet Delaney and her special use of colour. In preparing for the shoot, Sam handed one of Delaney's photographs to DI colourist Alex Bickel to refer to when preparing a camera LUT that was used on the set and in dailies production.
After the film was shot and edited, Alex worked with Rebecca and Sam to refine the look during post-production finishing sessions on the DaVinci resolve V12 on a Mac at Technicolor PostWorks. "We had a lot of time to play and that gave everyone the freedom to explore options," he said.
"The grade is mainly realistic, except for a few times where it becomes more stylized and artistic to underscore points in the story's emotional arc. In one scene where John and Georgette become lost in a snow storm, they haven't been in love for a long time, but it was important to show that there was still a spark between them. We found that 'spark' in their skin tones and the way they reflect the snow."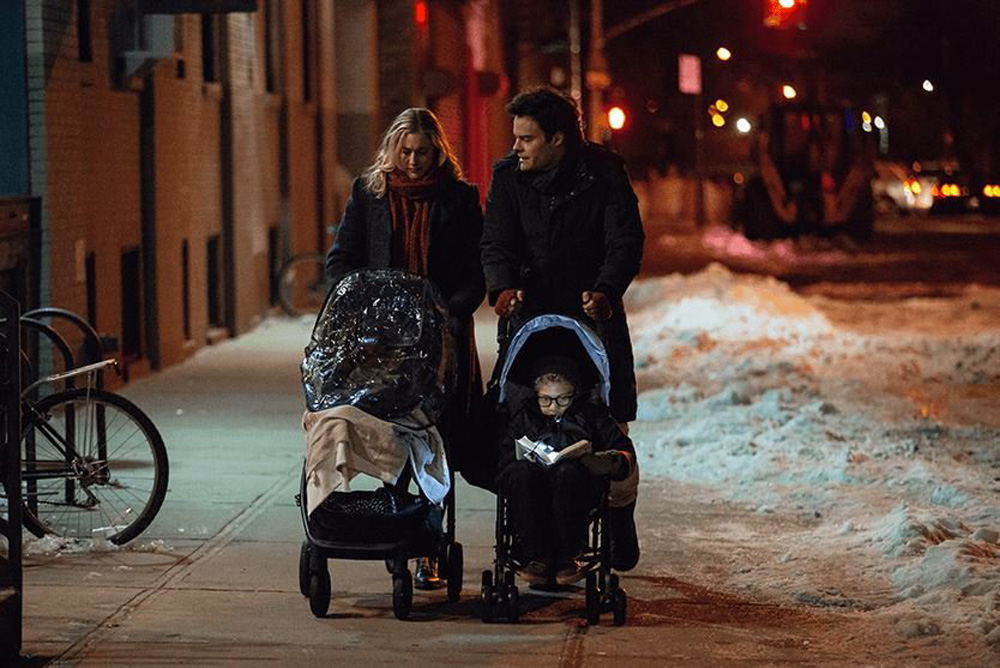 Another example is a scene set in an illegal casino located below a Chinese restaurant. Sam had wanted to set a look in-camera, and spent a lot of time studying the set and discussing it with the light technician. "I wanted to be certain that it would all come together in the right way," Sam said. "We lit the space with old neon fixtures that washed it with striking cyan and blue."
The moody lighting gave the sequence a surreal look that Alex pushed further in the final grade. "It's the one time when we went outside our colour space," he said. "We let things go crazy and managed to pull it off." Sam said that it became one of the director's favourite scenes in the film.
Re-recording mixer Martin Czembor edited and mixed the film's soundtrack on Avid ProTools on the Avid Icon D-Control mixing console in the new mix suite at Technicolor PostWorks. Also taking a collaborative approach with the director, Martin describes the film as dialogue-driven, but said that the ambient sounds of New York - created by supervising sound editor Marlena Grzaslewicz, sound effects editor Mariusz Glabinski and their crew - and music tracks from composer Michael Rohatyn and music supervisor Adam Horovitz all made contributions to the story.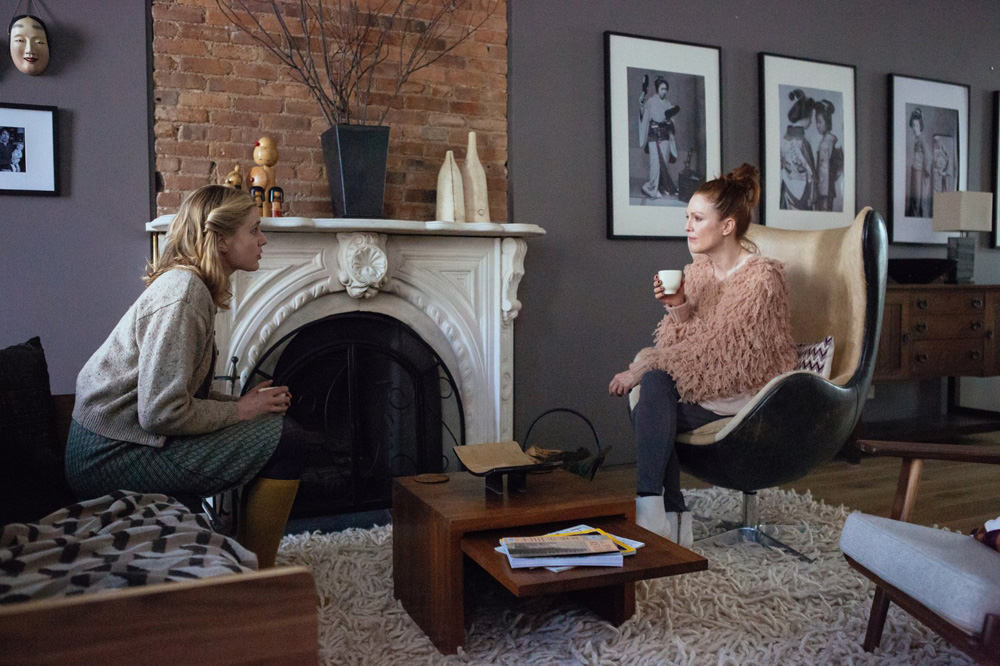 "A lot of the film was shot on the streets of the city or in practical locations, so there was some noise in the tracks that had to be cleaned up and smoothed out," he said. "It was important to first ensure that the dialogue played correctly for the scene, and then we could go back and support it with music and sound design. When you bring all the elements together in the mix, you get a sense of how intensely to play the details and if you need to make a certain sound effect harsher or softer. It becomes clear how the music should sit with the dialogue."
In preparing the film for its Toronto premiere, sound and picture finishing proceeded simultaneously while Rebecca moved between rooms, monitoring and commenting on the progress. Sam said the process was intense, but rewarding, "Alex and I would work on a reel while Rebecca was mixing and, at the end of the day, she'd come in to review what we'd done. We had just enough time to produce a great film." www.technicolorpwny.com