SCRATCH 8.5 Speeds Data Management, Adds HDR Support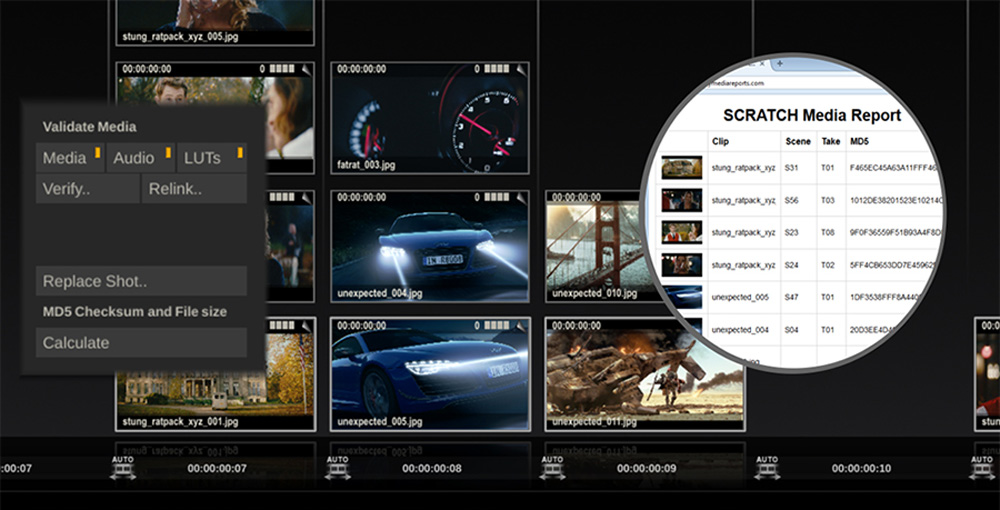 ASSIMILATE SCRATCH 8.5 updates all of the SCRATCH real-time 2D/3D post-production tools for dailies, conform, colour grading, versioning, compositing and finishing. The changes also affect SCRATCH Play for playback and review and SCRATCH Web for cloud-based reviews and collaboration.
Compatible with nearly all 2D and 3D formats and resolutions, SCRATCH is built to make it possible to manage very large numbers of shots, versions, grades and timelines in one project. The new version 8.5 improves on the software's data integrity so that users can validate the availability of physical media and file references throughout a project, timeline and render, including calculating and reporting MD5 checksum values for before/after verification.
Other updates are new bookmarks that give quick access to external resources including your media, LUTs, Colour Transformation Language and others. In order to complete ACES workflows in SCRATCH, the installation now comes with the Academy's full set of transforms. The updated command-line support allows SCRATCH to launch from a series of xml-script commands that result in closer integration with post-infrastructure and third-party software and scripts. SCRATCH 8.5 can also be used to publish media directly to Facebook.
Stereo 3D Workflow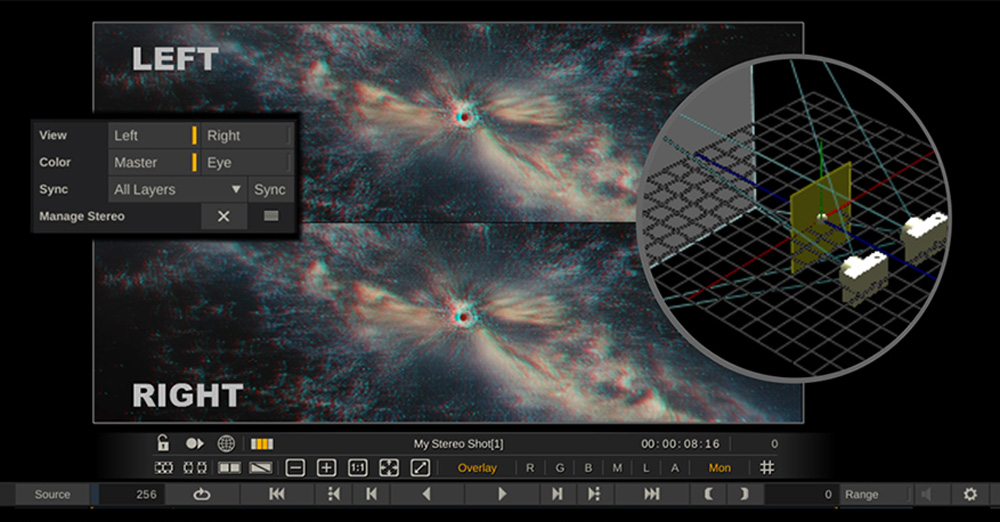 An upgrade to the stereo 3D workflow aims to increase the speed of working on stereoscopic media. It adds a specific control to the Player for stereo images and cameras, and more flexible, efficient project set-up. Synchronization of grades between the eyes and managing convergence have been improved. A new Stereo Generator output-node either renders out any stereo pattern, or allows multiple patterns in a single output tree, so that all deliverables can be combined in a single-output setup or template.
HDR support allows you to apply a PQ transfer function to primary or secondary reference output in one step and integrates into SCRATCH colour management without using external LUTs.
Support and processing of new and existing formats in SCRATCH and SCRATCH Play have been improved. The software is among the first to support the new ARRI Alexa Mini camera and the new MXF Raw format. Enhancements to a new QuickTime reader protect against Apple ending its Windows support. Version 8.5 includes the most recent Sony Raw decoder and a new XAVC reader, can read 12-bit DPX, renders the PNG file format, and reads all metadata in an EXR, including extended metadata in an EXR render.
SCRATCH 8.5 is available now at a range of prices, per month or per year. www.assimilateinc.com