Signiant Flight Moves Discovery's Programming to the Cloud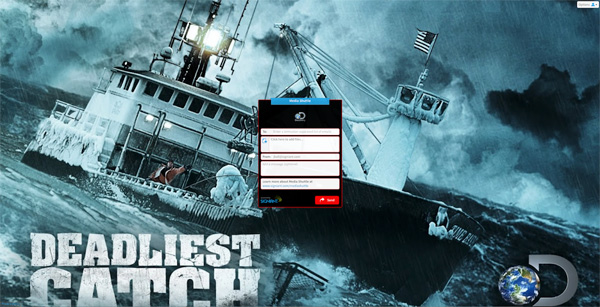 Discovery Communications works with about 600 production partners every year to create thousands of hours of video content for its non-fiction media brands, including Discovery Channel, TLC and Animal Planet.
The variety of producers and the assets they create varies from program to program. "Some produce 400 hours of video across several series, some may just deliver one-off specials, and some companies that produce 10 to 20 hours a year might run a single series with us," said Josh Derby, VP of Technology Development & Strategy for Discovery Communications.
The assets themselves range from finished programs to individual graphic elements, with components in between such as program extensions, clean or text-less scenes that Discovery can use for international re-versioning, as well as alternate talent or alternate network versions.
In total, producers can include 30 types of media deliverables that add up to several thousand file deliverables in the course of a year, according to Josh. Many of the files amount to 40 to 60 gigabytes per program package, resulting in large quantities of media for producers to manage and for Discovery's quality control teams to check into the system individually, before finally viewing the materials for quality acceptance.
Discovery has an automated process in place, applied uniformly across its networks, to make submitting the finished programs and all associated media files consistent and easy for QC to check in. But before a data tape containing new program material is received by the team, the producers need to deliver their files very carefully. They have to make specific choices and set parameters to write the program to LTO tapes, leaving no room for formatting errors. In spite of the need to meet tight deadlines, precise metadata has to be supplied - any mistakes such as incorrect characters, digits, hyphens or spaces won't be caught until the automated QC process rejects it, and the tape will have to be resupplied.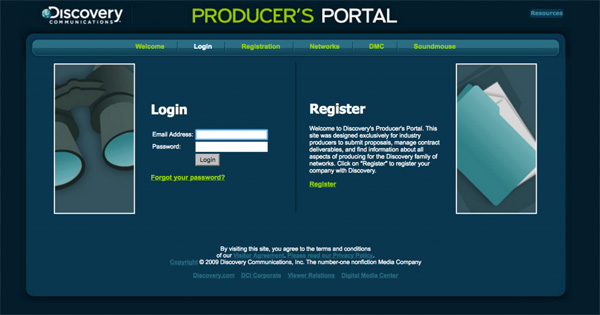 The physical tape method has a further problem - when a program has to be shipped overnight, a producer may not know its status for some days. It may take two or three times longer, and cost two or three times more, if Discovery needs to ship it back to the producer to fix the errors.
Looking for ways to move their programs around the world faster, Discovery Communications was interested early on in how the Media & Entertainment industry could take advantage of cloud systems. As well as the upstream video supply chain, the company was attracted to the scalability, global availability and inherent robustness of new cloud models.
For example, they considered the potential for moving completed programs more quickly through processes such as language versioning, customization and VOD preparation and distribution - activities that currently take place one after the other. Completing them in parallel in the cloud could decrease time to market and improve efficiency.
Shifting the programs into the cloud to begin with was a critical first step, but they would need to remove the delays and inefficiencies of getting media assets into the system with data tape. But they also needed to maintain their metadata model to automate cloud processes once media was checked in, and keep producers aware of errors, delivery and acceptance status so they could act immediately.
Because Discovery had used Signiant to move media assets around the world for some time, they now considered Signiant's Flight service, carrying out high-speed cloud uploads for large files over standard internet connections with automatic scaling and a load-balanced cloud infrastructure that Signiant manages.
Discovery's Global Technology and Operations team chose the Web Transfer API variant of Flight, which allows developers to embed accelerated file transfer into their own web application. Discovery had already built a web interface called the Producer's Portal and planned to extend its functionality to include submission of finished content directly to the cloud. By incorporating Signiant's Web Transfer API into this application, Discovery's developers gave producers the option to initiate high-speed transfers of program materials from a local computer to Discovery's virtual private cloud in the Amazon Web Services platform.
Already in use as Discovery's existing online system for communicating with producers about their deals, program assignments and proposals, the Producers' Portal was an interface they were familiar with. Now they could use it to deliver media assets to Discovery. This made the new workflow very similar to consumer file sharing services.
For producers, manual text entry is no longer necessary on most metadata fields. On others, proceeding with errors is not possible, so users can fix mistakes in real time. A status page shows the progress of all the transfers that are ongoing during the producer's upload session, so production partners are now always aware of the delivery and acceptance of their materials. Delivery takes place immediately with a conventional upload button.
However, the file handling under the hood is what links the metadata entered on each asset to tie it in with the rest of workflow automation. Specific file information is now actively communicated to other cloud-connected processes, so the systems that are expecting the asset in their queues can initiate their workflows automatically upon check-in - thereby activating a parallel cloud workflow.
The company recently began the new portal's rollout, transitioning producers to the cloud workflow to help eliminate the delays of shipping physical media and the need to correct problems on the tapes.
www.signiant.com