The Pulse Creates Long Form VR Sci-Fi Series, Now Streaming in 4K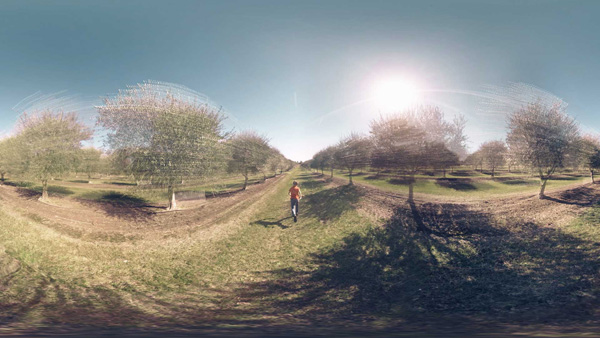 The Pulse creative studio in Sydney has created a long form VR sci-fi action series. 'Remember' is a narrative of 13 x 20 minute episodes exploring people's personal relationship with and reliance on digital connections and expression, and the influence they have on our identity. The subject of the story, Remember, is a virtual reality memory re-creation system that a user loads with their own memories, and then uses to manipulate those individual memories into new stories.

The first episode, filmed on location in Australia and Macau, premiered at the 2016 International Film Festival & Awards, Macau in December and has now been released globally in English and Mandarin as 4K streaming video, made compatible for most VR headsets.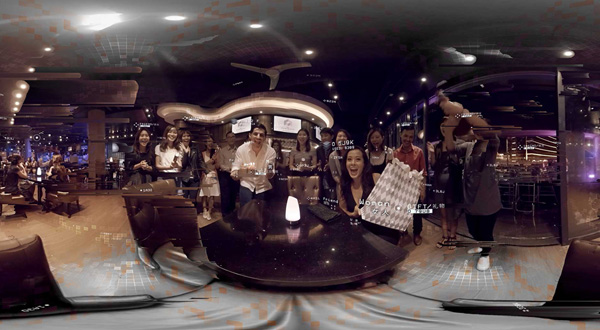 On The Pulse team were producer Shane Fernandez and co-directors George Kacevski and Frederic Simard. The first episode, entitled 'Sarah', follows a grieving mother who is new to Remember. Learning to use the software, she begins to create and re-live long lost memories, meanwhile living in a world at war after her son has gone missing.
With the encouragement of Remember, she begins to alter her memories and create perfect moments in time. But as time passes, she struggles to differentiate her virtual experiences from reality. Upon discovering a fragment that sparks a connection to her son, she is forced to fight for her most pure, unadulterated memories.
Degrees of Storytelling
In each 20 minute episode to follow, the audience is given the chance to explore the future as if sifting through their own memories. In effect, the cinematic fourth wall is broken. Not only is the line between the subject and the camera blurred, but the difference between storyteller and audience disappears.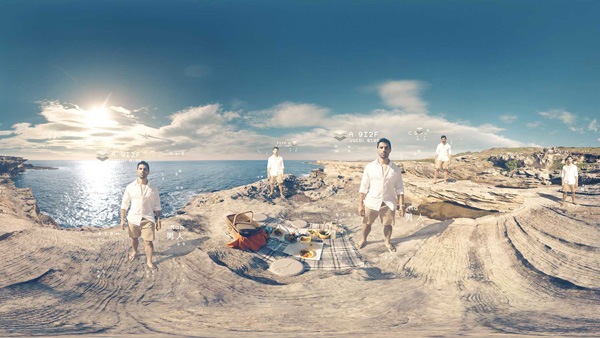 The team at The Pulse has been working for a few years on proprietary workflows and techniques specifically for virtual reality content. Although by now they have many projects behind them, each new production has brought challenges calling for further R&D and refinement to their processes.
The show's creator and co-director George Kacevski said, "Virtual reality has not only allowed us to expand on how we tell stories but also how we engage with stories. We believe virtual reality is a medium for conveying different degrees of storytelling, rather than a genre. It has opened up a new set of tools to increase immersion and explore worlds in a much more empathetic and meaningful way.
Six-Camera Rig
The Pulse's production team shot the 360 footage for 'Remember' on a six-camera GoPro rig, recording a POV version of Sarah's memories for viewers so that viewers can revisit them as if they were her. Before shooting, pre-vis was carried out in 3D software. This is because, when making camera moves, the rig imposes certain distance and motion restrictions on the camera operator, such as the distance and speed the rig could be moved per shot. Also, panning had to done at different speeds depending on the distance of the rig from the set and the characters.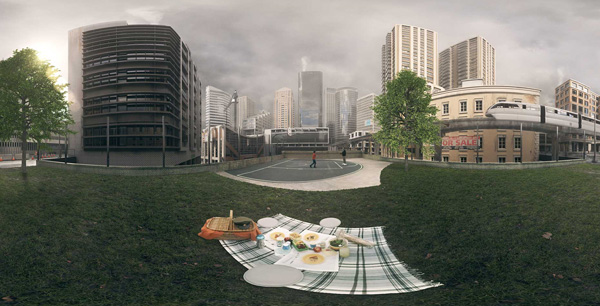 "The team builds all the scenes in 3D first, to test for proximity to camera, verticality and parallax limitations, and we can then replicate these technical parameters and use them to guide our staging and choreography on set," said George. "During the shoot, the camera crew often finds it is better to focus their attention on the view within a limited angle, as well. We don't always need to get the entire 360 shot perfectly in one go. We were able to shoot sections at a time and then stitch and composite a scene together based on the best takes of each section."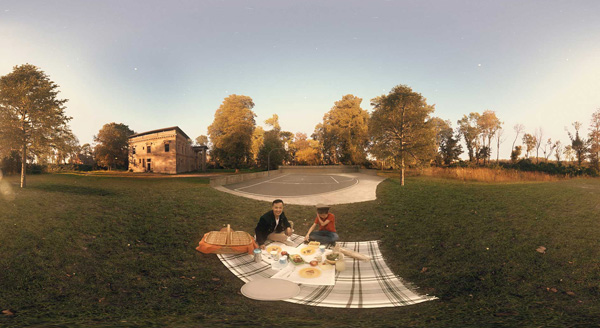 The stitching was done at the Pulse with their internally designed workflow, using several different kinds of software and techniques including compositing, rotoscoping and digital matte painting, in conjunction with some of the dedicated VR tools developed recently. This approach gave the director a lot more control and options than just accepting and going ahead with the results from a single application.
VFX and Motion Graphics
Visual effects and motion graphics are essential to the look of this episode – and the whole project. Therefore, they have been made from the start within the stitched, spherical canvas. Although they were mainly created in After Effects, which is 2D software, the artists used a plug-in with scripts that generate 360/VR graphics mapped to match content with the user's specifications. They also built set extensions and VFX using traditional 3D and compositing methods, again, within a spherical environment.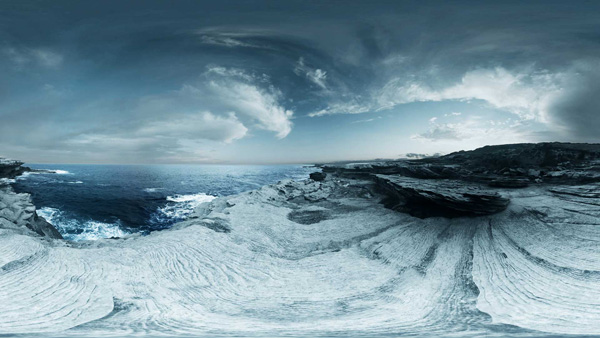 Just like the production side and stitching, the challenges involved in completing this stage – ranging from coordinating the motion for a 360 view instead of a rectangular aspect ratio, to discovering which kinds of graphics worked best at that format – have contributed a great deal to the bespoke workflow The Pulse has developed in-house for creating VR content.

The first episode is available to watch now, distributed from Lens Immersive in both English and Mandarin. See a trailer for the first episode here. The remaining 12 episodes are currently in development with a release anticipated for later in 2017. www.experiencethepulse.com