ftrack Improves Planning for VFX Producers, Launches ftrack Review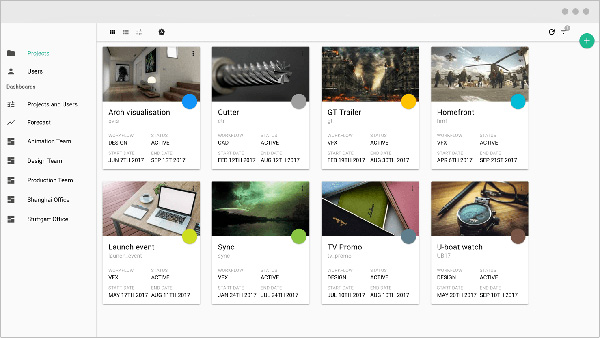 ftrack, scalable cloud-based project management software for media and entertainment, has now been redeveloped into ftrack Studio and ftrack Review, which is limited to review and approvals. ftrack Studio includes extra planning functions that give a bird's-eye view of all projects and departments across a studio.
According to ftrack, the need for creative teams to manage and collaborate on several complex projects at the same time has become more common. Michael Perdew, VFX Producer at Luma Pictures said, "Allowing our artists to work on several shows at one time has been a goal for us since Luma began. Now we can use ftrack to balance out resources not just across one project, but as a studio running multiple, simultaneous productions."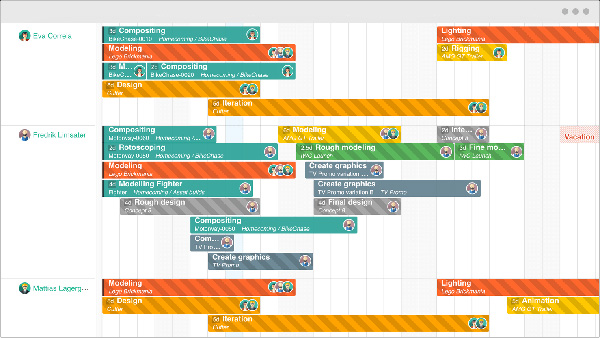 ftrack Studio was introduced to give more visibility to producers and supervisors to fine-tune planning and resource management. This makes production tracking over multiple departments and projects more efficient in studios of most sizes.
New functionality includes a Studio Overview across different projects and departments, and resource management tools that track availability of teams with different disciplines with a capacity for forecasting when a shortage or under-use of talent could occur.
ftrack has To-do notes for adding feedback notes to a project, folder, asset or task that require action in order to be marked as complete. Users are able to filter to-do notes and receive notifications when new ones notes have been added. The beta of the Connect API improves on the user experience with updated integrations for Autodesk Maya and Foundry Nuke, better publishing tools and options for adding media to reviews. The integration with cineSync is also updated for local file support and improvements to the process of saving cineSync annotations and notes to the correct asset version in ftrack.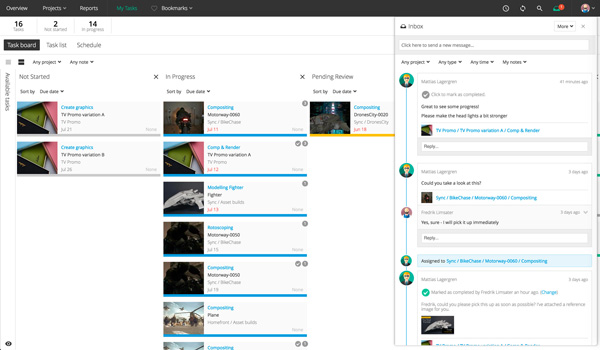 ftrack Review
ftrack Review is the trimmed down version of ftrack that focuses on review and approvals, and works as a platform for video producers and content creators to collaborate on projects with annotations and notes. It can also be scaled up into ftrack Studio with production tracking and API support for start-to-finish project management.
Built on a new framework, ftrack Review is developed with a new user interface that will become the next major release of ftrack Studio. ftrack Studio and ftrack Review are available now on monthly subscriptions. ftrack.com/review