Alt.vfx Takes a VR Trip to Turkana from Set to Post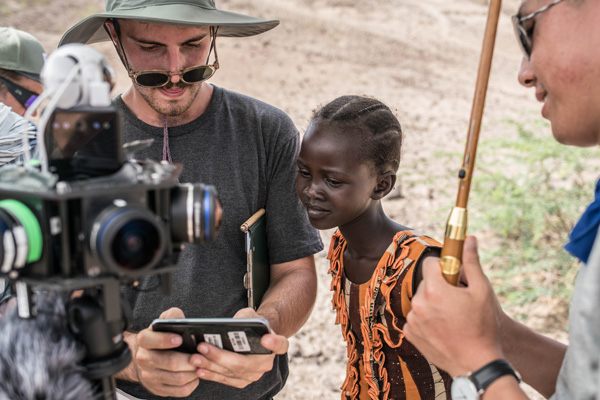 The VR production team at Alt.vfx in Sydney recently produced a 360-degree short film documentary for Oxfam, created as a dramatic story about the people of Turkana, Kenya, who are currently living in conditions of extreme drought in a remote region. This project was a finalist in the 360 VR category at the AEAF Awards.
Developed in conjunction with the director Dave Denneen from production company Filmgraphics, the film shows the life and hardships of the Turkana villagers through the eyes of Evelyn, an 11-year-old school girl who acts as the narrator. It is notable for the way it combines film language with the 360 medium to tell this story showing Oxfam's work bringing clean water to remote areas, written to move people to donate to a worthy charity.
The R&D team at Alt.vfx in Sydney is now functioning as a virtual reality facilitation studio, with people and equipment to help producers develop their creative ideas into all kinds of VR projects. Their in-house crew has cameras ready to shoot VR content, and can design and execute the appropriate post production workflow. Projects they have already produced range from straightforward 360 videos – like 'Evelyn's Story' - to full CG, interactive experiences for VR headsets.
Customisable VR Camera Rig
The VR team have custom-built a VR rig to shoot virtual reality content and films in stereo with ambiosonic audio capture and a live view function. To prepare for all types of production, the modular rig is fitted with either four or six micro 4/3 sensor cameras to support low light conditions, capturing stereo 360 video at 4K. The cameras are frame synchronised to sub 15ms.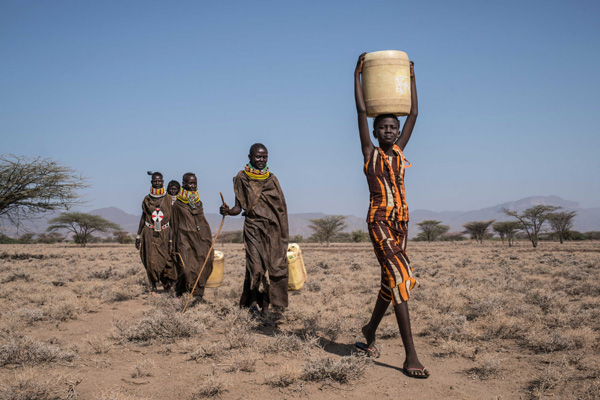 "'Evelyn' was captured with six cameras, at 29.97 fps," said VR Technical Lead Ray Leung. "We had them running in the extreme heat and open sunlight in Kenya, and they never missed a beat. The rig had each camera sensor spaced at 65mm apart to mimic the interpupillary distance of an average person. Through this configuration we were able to capture sufficient overlap to use Nuke and Cara VR to computationally generate our stereo pairs.
Ray said, "Every project and shot differs, so the camera we decide to use on each project or shot varies based on proximity and available light. Our cameras can cope with a lot more than a standard GoPro set-up, and the rig we have built is modular, so we are able to use either four or six cameras, depending on the requirements of the project, mounted in a circular formation."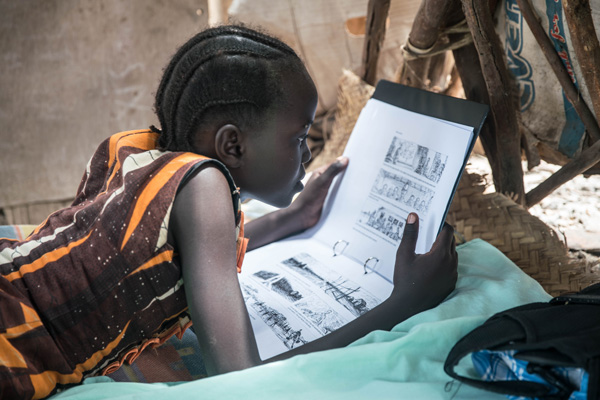 A live view is achieved through a secondary consumer 360 camera, mounted on top of the rig to capture as closely as possible what the 'live' rig is seeing. This view streams to a nearby tablet device and is also connected via HDMI outputs to a recorder device for capture and playback. The audio is captured through an ambisonic mic and, like the live view camera, is mounted inside the rig.
Alt has packed all of the gear and functionality into a lightweight housing, making it fairly simple to use on location. The complete rig can be hired as a stand-alone piece of kit, or producers can engage Alt's DP and shoot supervisor Sean Ryan to work with them.
Surrounded by Story
Alt's senior producer Tyrone Estephan and Sean Ryan gave some interesting insights into how VR capture affects their approach to projects, on set and in pre-production. Awareness of the viewer's presence as a virtual participant in VR productions, instead of simply observing from a spot in front of a conventional production, has made a few changes to telling a story, planning the shoot and handling the camera.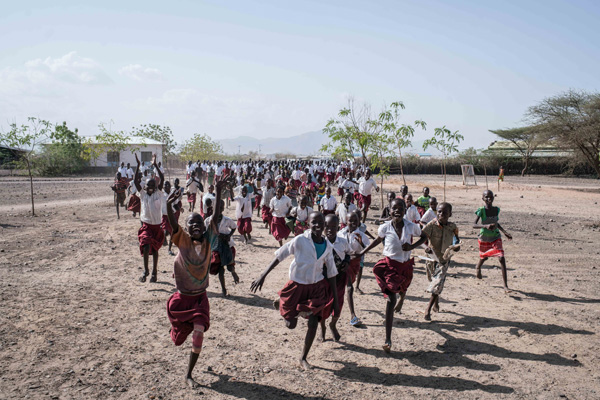 "It's extremely hard to tell viewers what to do, especially when they are hidden away in their own immersive space, in full control of their senses. Therefore, you can't really make people look where you want them to look," Tyrone said. "For example, you might want the audience to look at a suitcase on a table, but they might be more interested in a lady wearing a short skirt.
"In the Oxfam project, we wanted the audience to focus on Evelyn as she guides them through the story, and wanted to avoid distracting them with the goats and other details in the scenes. Various techniques are available to do this, such as a stereo depth pass to generate depth of field, lighting to focus on a specific part of the shot, and sounds, to name a few. But ultimately, the viewer will participate with the scene as they deem appropriate for themselves, so this needs to be considered when framing shots and crafting a story."
Sean noted that in many of the recent productions at Alt.vfx, participants haven't been directly acknowledged as they have been in some experiences created elsewhere. "At the heart of it, our viewer is still an observer, a fly on the wall. However, in saying this, as you put on the goggles you will be immersed in the world that now surrounds you," he said.
"Although you may not see a body below you when you look down, by placing a camera at eye level or sitting on a chair, the DP can place the viewer in positions that feel natural and familiar to them. On the other hand, placing the camera on the ground or on a ten foot pole allows a DP to use these unique perspectives to achieve a desired result. It is essentially the same kind of film language, but simply uses slightly different tools."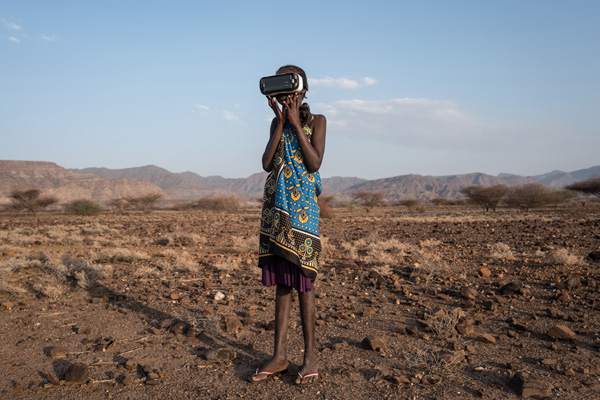 Immersive Editing
Alt has installed a full VR post production system into their Sydney studio, with live grading and editing facilities staffed with editors and colourists that already have quite a lot of experience in VR projects. The system is equipped to support live grading and colour correction, working with either live action 360 video or full CG environments, and set up so that project teams can view and manipulate their content in real time in a 360 space.
Ray said, "We created a piece of software based on a game engine to stream playback into our HMD. If a number of clients are in the room, a single user usually wears a HMD. On our broadcast monitors, in rectilinear space, the others can see what that person in the HMD is viewing."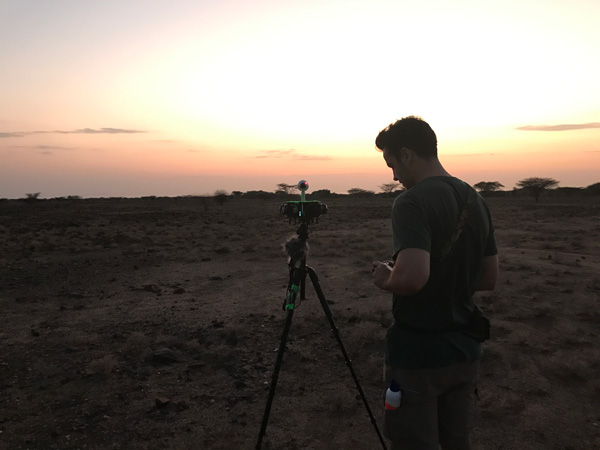 For the case of 'Evelyn's Story', Ray also took the role of VFX supervisor and customised the post pipeline for the project with editor Matt Bennett, resulting in a workflow that especially suited the director, David Denneen . "Editing this way allowed us to experiment with different cutting techniques and camera angles, and take advantage of the VR medium for the story," Matt said.
Alt's Creative Director Scott Hignett, who was part of the on-set crew, also feels that allowing the director and Oxfam to see the end result as the edit was being cut meant they were able to gauge the reactions of the viewer more accurately, optimize the user experience and draw out the emotional qualities the client was looking for. www.altvfx.com