Peraso Develops High-Performance Wireless VR for Viewers and Enterprise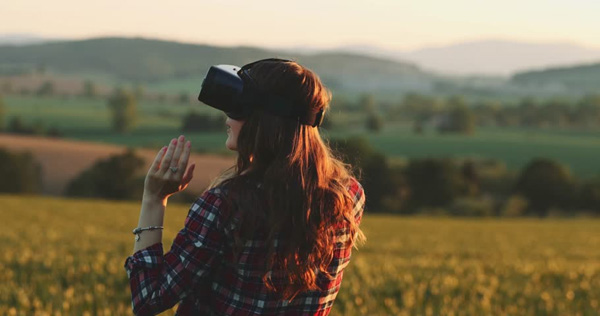 Peraso Technologies, a specialist in Wireless Gigabit chipsets, known as WiGig, released a new V125 WiGig Reference Design for wireless Virtual Reality. Optimized for enterprise and consumer VR applications, the V125 platform accesses 60 GHz WiGig connectivity to untether VR headsets from PCs and achieve performance – including speeds many times faster than traditional Wi-Fi with no interference and zero latency – for an immersive virtual experience without wires. The platform is able to exceed the limits of existing wireless VR systems with capabilities that enhance the user experience and improve flexibility for headset manufacturers.
The WiGig specification allows devices to communicate without wires at multiple gigabit per second speeds. It supports high performance wireless data, display and audio applications that supplement the capabilities of earlier wireless LAN devices. WiGig tri-band enabled devices, which operate in the 2.4, 5 and 60 GHz bands, deliver data transfer rates up to 7 Gbit/s, while maintaining compatibility with existing Wi-Fi devices.
Peraso's new V125 chipset is a small form-factor, low power consumption system developed to work with all brands of VR headsets, including those using 3K resolution screens and inside-out tracking, a method specifically for tracking the position of head-mounted displays. A VR device using inside-out tracking looks 'out' to determine how its position changes in relation to the environment. When the headset moves, the sensors readjusts its place in the room and the virtual environment responds accordingly in real time.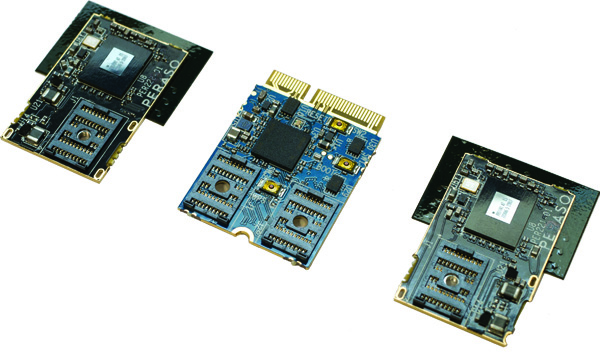 The V125 platform is built with an antenna designed specifically for VR and a specialized beam-tracking algorithm, optimising the wireless VR link. It ensures the user's experience is uninterrupted even when not standing directly in front of the wireless VR source radio. Since radio placement is less restricted, users have more flexibility when setting up their VR system. Peraso states they are currently the only WiGig chipset vendor that incorporates an antenna separate from the RF integrated circuit, allowing manufacturers to optimise the use of the reference design to best suit their applications.
Furthermore, while some standalone wireless VR platforms have removed the cord, it typically comes at the expense of computing power on the headset. The multiple-gigabit speed of Peraso's V125 WiGig chipset allows headset designers and developers to decouple the CPU from the device while still creating an unparalleled VR experience. Also, the low power requirements of the V125 platform result in smaller, lighter headsets.
The V125 platform for enterprise is designed to meet the intensive requirements of business use cases. The opportunity for industrial applications is very wide, including medical simulation and training, virtual architecture design and 3D views of real estate examples.

"VR momentum is growing, and cutting the cord is an important step in delivering the experience that was originally intended, allowing users to move naturally in virtual worlds with no degradation in performance," said Ron Glibbery, President and CEO at Peraso. "When VR is finally untethered with WiGig, this promise becomes a reality, and the possibilities for consumer and enterprise VR use cases will expand. Our focus as a pure-play 60 GHz chipset provider is to build a high-performance WiGig VR ecosystem for users, and we're working with headset and consumer electronics manufacturers around the world that have integrated our V125 platform to do this for products that will be announced in 2018."

Peraso demonstrated their wireless VR system with many other WiGig applications at CES 2018 in early January. www.perasotech.com