Patrick Smith Heads Visualisation at Technicolor's Pre-Production Studio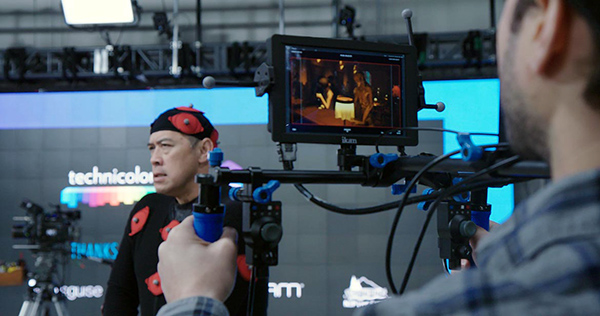 Technicolor has hired Patrick Smith to head its visualisation department and work alongside filmmakers to help them refine their visions and plan their shoots in a digital environment before they arrive on set. Decisions clients can make ahead of production include lensing, set dimensions, asset placement and, in some cases, on-set camera moves. They can take advantage of up to date visualisation systems and techniques using hardware similar to the equipment they are already familiar with, so that working in a virtual environment is easier to control and feels natural.
The goals are to keep the original vision intact and central to filmmaking processes, and allow as much time as possible to focus on storytelling. Also, handling visualisation and pre-production within one organisation is another advantage, as it avoids repeating steps with different vendors in order to divide the work up between them.
Patrick has held a number of senior positions within the industry over the past ten years, including most recently as Creative Director / Senior Visualisation Supervisor at The Third Floor visualisation. Films he has worked on include 'Bumblebee', 'Avengers: Infinity War', 'Spider-Man: Homecoming', 'Guardians of the Galaxy Vol. 2', and 'The Secret Life of Walter Mitty'.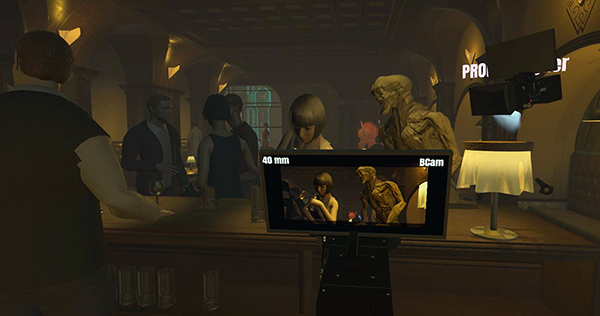 "For a long time, the movie making timeline has been rigidly linear and previs involved very basic blocking and camera moves. Today, you can plan out precisely how to achieve your vision on set down to the inch – from the exact camera lens to use, to exactly how much dolly track you'll need, to precisely where to place your actors," he said. "Visualisation should be viewed as the director's paint brush. It's through the process of visualisation that directors can visually explore and design their characters and story before the pressure of being on set."
Because previs techniques have advanced quickly over recent years, keeping up to date with what is available and possible is a challenge for some directors and cinematographers. Sometimes Technicolor's services are still regarded as purely an extension of VFX, instead of the hub of the creative process overall, which is how Patrick views his work. Consequently, his team tries to make their services more approachable, for example, by using similar hardware and the same terminology and vocabulary that filmmakers already use.
Furthermore, scalability, accessibility and portability are now important factors in modern visualisation. "Today, it's unnecessary for a production to work on previs on a sound stage. Technicolor can assemble a crew and send them to the director's location by bringing together the specialisations that comprise our pre-production studio under one roof. It's possible to stay with us through visualisation and virtual production, to production and on into visual effects to bring that vision to life.
"I'm the most excited when I get to sit down and work with creators, exchange ideas and collaborate with my team to work out the best possible way to tell a particular story. Exploring new ways to creatively sculpt something from a loose idea or concept is my passion, and to me it's exciting to be living in a world with so many storytelling possibilities." www.technicolor.com