NEP Finland and EVS Make the Perfect Match for Love Island Suomi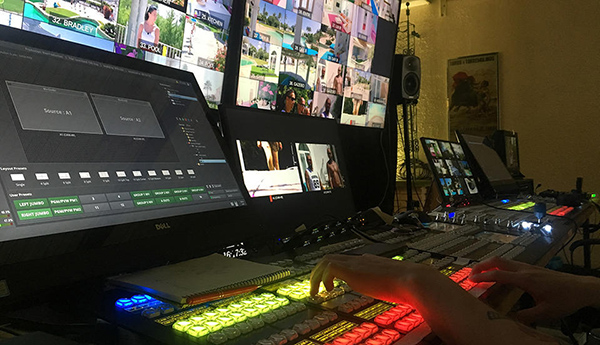 The production cycle of Love Island Suomi, the Finnish version of ITV Studios' reality series airing on MTV Finland, lasts eight weeks. The production's supplier is NEP Finland, whose team needs to keep 50 cameras running and capture the action 24 hours a day inside the Spanish villa where the show takes place. Contestants meanwhile experience the holiday of a lifetime, with the added possibility of meeting their soul mate.
Recording must proceed to make sure the producers have enough continuous material from the camera streams to work with. They need to develop, edit and cut together storylines that are engaging enough to keep fans watching across TV, social media and through the show's dedicated app.
To achieve the necessary reliability, NEP Finland has built a robust turnkey EVS workflow customised for reality TV to cover all associated production tasks - from ingest, logging, media management to vision mixing and through post-production integration. The processing hub of this deployment is the EVS Dyvi software-defined switcher, which comprises two processing modules that together make 64 inputs available plus two panels configured as a single production.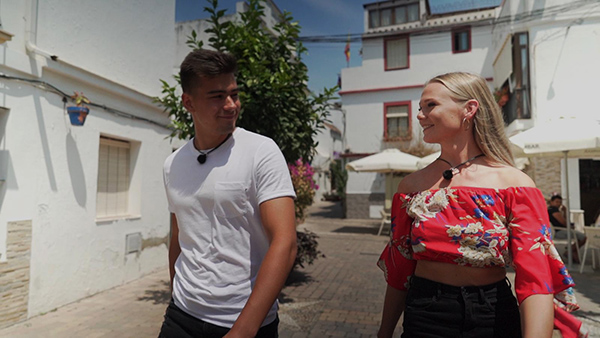 NEP Finland chose Dyvi as their hub because it gives the show's line producers the flexibility and scalability required to create four transmission feeds simultaneously. By using Dyvi and its integrated multiviewers, they can monitor all 50 live camera feeds at once from each panel, something that was not possible for them previously.
The four transmission feeds are recorded on an XT-VIA live production server and logged using the production asset management tool IPDirector, used for live media content browsing, control, edit and playout. IPDirector software works through a central database of assets and gives instant access to content as it is recorded and ingested.
The producers also use IPDirector to create clips and structure the show airing the next day. Combined with EVS' IPLink plug-in for the Adobe Premiere Pro editors and IPDirector's IPBrowse application for the social media team, the crew is able to work together and turn around content almost immediately.
EVS gear and software is a good match for reality TV productions like Love Island, where events that may interest fans can happen at any moment, on any part of the set. Functionality that XT-VIA shares with all EVS servers is loop recording, which means frames are never missed. Uninterrupted multi-channel recording is established, with access to material at any time to make selections. Recording proceeds continuously to prevent deletion of selected media until a new decision is made, so that users can return to any camera angle and re-clip the footage.
Dyvi's built-in multiviewer displays all sources on a video wall for the line producers and ingest operators. The switcher's panels are completely configurable so that the operators can make bespoke modifications and customise the system each time based on their specific requirements, exposing only the tools they need for the job at hand. Dyvi's scalability also means more inputs and panels can be added if required.
Outside the core production, the on-site social media team uses IPDirector to browse all the content produced by the editors, without requiring extra tools to collect material. They can access the content in Premiere, add subtitles or graphics, then export the clips and publish them directly to either Instagram, Facebook or the Love Island show app.
The Dyvi switcher and XT-VIA will be among the live production tools that EVS will be showing at IBC2019. evs.com