Michael Cioni Joins Frame.io as Global SVP of Innovation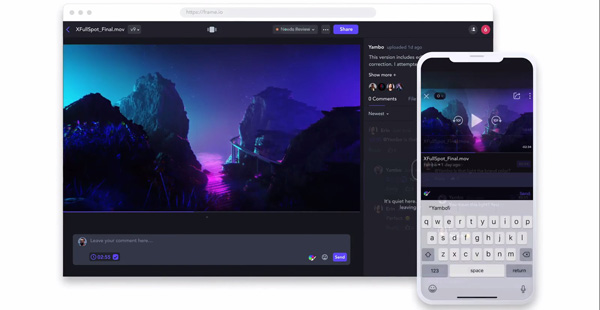 Frame.io video review and collaboration platform for filmmakers and media professionals, has hired Michael Cioni as Global SVP of Innovation. Michael specialises in production and post workflow and joins Frame.io from camera company Panavision where in a similar role he led the development of numerous products and workflows, including the Millennium DXL 8K large-format camera system. He was also president and CEO of digital post company Light Iron, which he founded in 2009 and was acquired by Panavision in 2014.
At Frame.io, Michael will lead a new LA-based division focused on investment into cloud-enabled workflows for motion pictures and television—specifically, automated camera-to-cutting room technology. "Frame.io is not only aiming to strengthen today's use of the cloud, we're also supporting creative control by reducing the time it takes for media to reach editors in offsite cutting rooms," said Michael.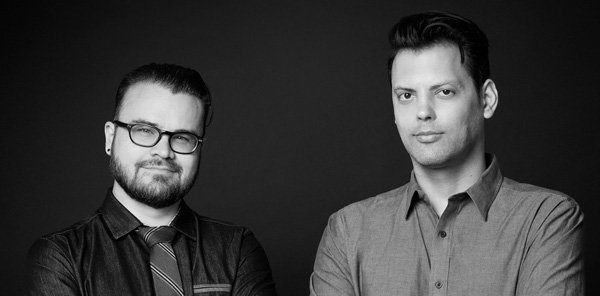 Michael Cioni (left) and CEO Emery Wells.
Frame.io CEO Emery Wells said, "While cloud-based systems already transforming every industry, we understand moving more of the filmmaking process to the cloud presents several challenges - security, file sizes and scale. Frame.io has been 100-percent cloud based since day one. We started new workflows for dailies, collaborative review and real-time integration with NLEs for parallel work and approvals. Now, with Michael, we're continuing to build Frame.io to use machine learning and a combination of software and hardware in a way that supports new types of collaboration."
With Michael Cioni, Frame.io's vision for the next generation of professional cinema workflows will be anchored in cloud-based systems. "A robust camera-to-cloud approach means filmmakers will have greater access to their work, greater control of their content, and greater speed with which to make key decisions," Michael said. "Our approach will reduce the time it takes to get original camera negative into the hands of editors. Directors, cinematographers, post houses, DITs, and editors will all be able to work with recorded images in real time, regardless of location." frame.io