Two New Adventure Fantasy Films to Begin Production in Melbourne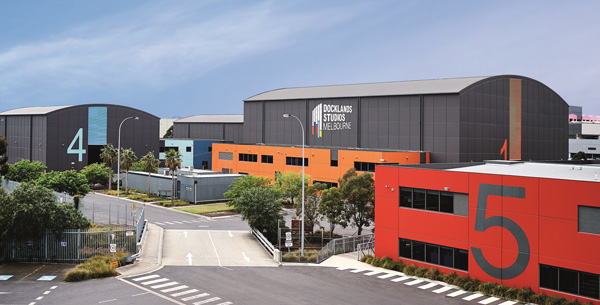 The Federal Government and Victorian State Government have partnered to secure two international productions from Dick Cook Studios in the US. Ten international productions have come to Australia in the 15 months since the introduction of the Australian Government's AU$140 million Location Incentive.
The Australian Government is providing $30 million to Dick Cook Studios to set up its Asia Pacific headquarters in Melbourne to shoot two new adventure/fantasy films, 'Ranger's Apprentice' and 'The Alchemyst', in Victoria and other locations in Australia with the support of the Federal Government's Location Incentive program. The Victorian Government is also supporting the productions.
Adventure Fantasy in Melbourne
Federal Minister for Communications, Cyber Safety and the Arts, the Hon Paul Fletcher MP, said the films are expected bring significant investment to Australia's economy and increase jobs in local creative industries.
"As former Chairman of The Walt Disney Studios, Dick Cook has an impressive resume and is now establishing an exciting new venture into family friendly entertainment in Australia. This is a vote of confidence in the Australian screen industry and the production facilities on offer, and recognises the depth of local capability and talent we have available to bring films to life," said Minister Fletcher.
Based on the award-winning book series by Australian author John Flanagan, 'Ranger's Apprentice' is a live action feature film following the adventures of a young orphan chosen as an apprentice ranger to keep his kingdom safe. Filming will start in Melbourne in the second half of 2020.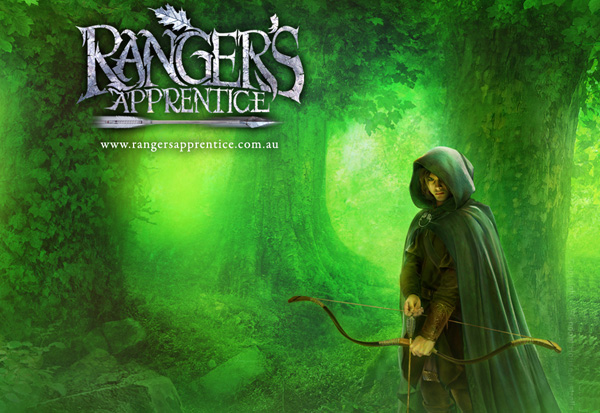 'The Alchemyst' is a live action feature film based on the successful fantasy novel series 'The Secrets of the Immortal Nicholas Flamel' by Michael Scott about an alchemist who holds the secret to eternal life. The film will be co-produced by Australian production company AMPCO and its executive director Mario Andreacchio. Filming is due to start in Melbourne in early 2021.
Minister Fletcher said, "The Australian Government is proud to support the production of these films, which are expected to bring $280 million into the economies of Victoria and Australia and employ about 4,500 cast and crew. Each film has the scope to use the services of around 800 local businesses."
Location Incentive
Federal Minister for Trade, Tourism and Investment Simon Birmingham said productions like these would draw attention to the country's screen industry and encourage further investments in Australia. "This commitment by one of the world's largest entertainment companies is a huge opportunity for Australia to showcase the quality of our screen industry as we continue to develop a pipeline of investments in film productions that have huge benefits for our economy," said Minister Birmingham.
"We also shouldn't underestimate the tourism value of having locations across Victoria and Australia playing a major role in these blockbuster films that millions of people will watch from around the world."
Dick Cook, Chairman of Dick Cook Studios, said, "Melbourne is an extraordinary city for screen production with a strong track record of both local and international productions – we are proud to now be a part of the wonderful industry here."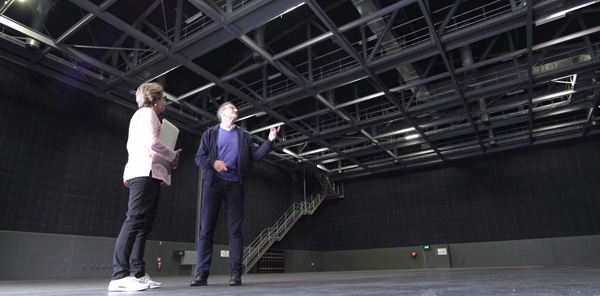 The Federal Government's Location Incentive complements the Location Offset and effectively pays a 30% rebate for eligible large budget international productions. Kate Marks, CEO of Ausfilm, Australia's leading film and TV industry services association, said, "Ausfilm and its membership of screen businesses welcomes the attraction of these two additional projects.
"The support of the Australian Government through the Hon. Paul Fletcher MP and his Department means Australia is positioned to become a successful world-leading production destination in a competitive global screen industry. We are seeing significant direct foreign investment into Australia associated with the Location Incentive, suggesting that competitive screen tax offsets are an effective way of creating Australian jobs and growing the screen industry."
The Ausfilm Los Angeles office worked with Dick Cook Studios and Film Victoria to secure the two projects through its promotion of Australia as a world-class production destination. "A shortage of studio space around the world, as well as increased demand for content production from the US and China, means the Victorian Government's decision to expand and build a new sound stage within Docklands Studios Melbourne is astute and timely."
New Sound Stage
Melbourne's attraction as a filming location looks likely grow after the announcement of a new super sound stage to be built at the city's major studio complex, Docklands Studios Melbourne. The Studios' CEO Rod Allan said this infrastructure investment will increase the studio's stage capacity by about 60%, allowing it to accommodate bigger international film and television productions, and lend greater flexibility to host multiple projects simultaneously. During construction, the on-going productions will proceed as normal in the five existing stages.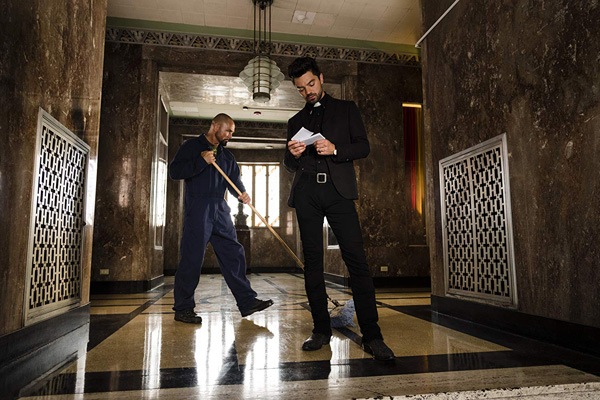 Season 4 of Sony Television's series 'Preacher' wrapped in Melbourne earlier in 2019.
"Our stages are in high demand, and the new super stage will give us the capacity to cater for more productions," Rod said. Construction of the new stage, measuring approximately 3,700 m², is expected to start in mid-2020 and be completed by late 2021, and will be similar to the existing five purpose-built stages, which range in size from 743 m² to 2,323 m². In recent years, Docklands Studios' sound stages have hosted Australian and international productions including TV series 'Preacher' and 'The Leftovers', 'Winchester', BBC drama 'The Cry' and 'The Dressmaker'.
The Australian screen industry's current growth is reflected in several productions now underway. In Victoria, Paramount Television and Anonymous Content's 10-part TV adaptation of the novel 'Shantaram' is in production, followed by 8-part Netflix Original TV series 'Clickbait'.
Marvel Studios' 'Shang-Chi and the Legend of the Ten Rings' is in pre-production at Fox Studios Australia in NSW, whose crew will soon start work on 'Thor: Love & Thunder'.
In Queensland, Warner Bros' Elvis biographical film is in pre-production. Paramount Pictures' feature 'Monster Problems' and ABC America's TV series 'Reef Break' wrapped in the state earlier this year.
Season 4 of Sony Television's series 'Preacher' also wrapped in Melbourne earlier in 2019 and Adelaide is hosting Warner Bros' 'Mortal Kombat' which is filming across South Australia. www.ausfilm.com.au