Blackmagic Set-to-Post Workflow Produces Genius for eLearning Projects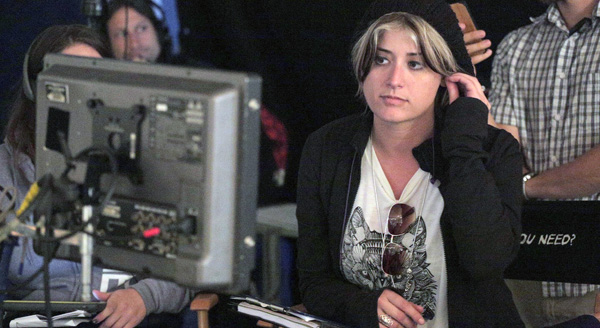 Genius Produced produces immersive educational and instructional content designed for elearning. Filmmaker Kim Rocco Shields founded Genius Produced in 2012 following the success of her award winning short 'Love Is All You Need' that dramatises the damaging effects of bigotry, bullying and oppression. Taking the film as an inspiration and model for how the company would operate, Genius Produced quickly established its speciality in content production for recognised universities and organisations around the world.
The company bases its operations in a 15,000 sq ft facility in Culver City, California, and handles the full filmmaking workflow from development and pre-production through post. In the early years as the company began to grow, Kim liked the idea of the Blackmagic Design workflow. "We used to use DSLRs for everything, but it was a terrible crunch for our post production process," said Kim.
The compression was not always compatible with their NLE, so that the editors would need to spend more time transcoding. The footage could be excessively sharp, which meant softening the contrasts. Filming could also be difficult due to the need for so many components for the cameras – matte boxes, UV filters, external flash and so on.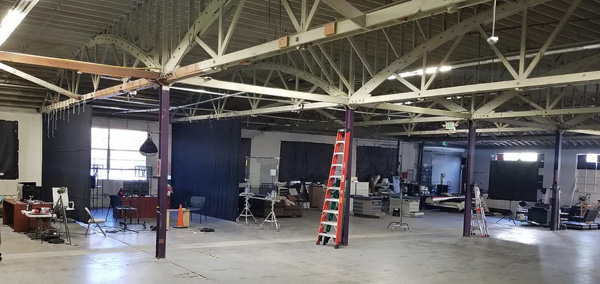 The release of the Blackmagic Cinema Camera 4K brought a significant change to the company's workflow. The company still uses the original Cinema Cameras, which have held up over time, and has since acquired Blackmagic Studio Cameras and Micro Studio Cameras 4K. In post, the team uses DaVinci Resolve Studio for colour and finishing, which performs especially well with the cameras owing to their Film mode setting that records maximum dynamic range.
Due to the nature of educational material, Genius Produced works on many live and documentary productions as well as scripted content. Projects may include live performances, presentations, lectures and so on. The company also uses the cameras with an ATEM Television Studio Pro HD switcher, giving their directors the same image quality but in a live format that they can work with on set.
Should projects need to move quickly from set to set, the equipment's compact size means the team can shift location as required. "The physical set-up allows us a lot of flexibility," said Kim. "Because we can take the same equipment everywhere during a live production, we can stick to the efficient processes we have designed."
Genius Produced is also continuing to pursue their work on socially conscious feature films after completing a feature length adaptation of 'Love Is All You Need'. They are currently working on a historical biopic about legendary aviator and Hollywood stunt pilot Florence 'Pancho' Barnes, the woman who broke Amelia Earhart's air speed record in 1930.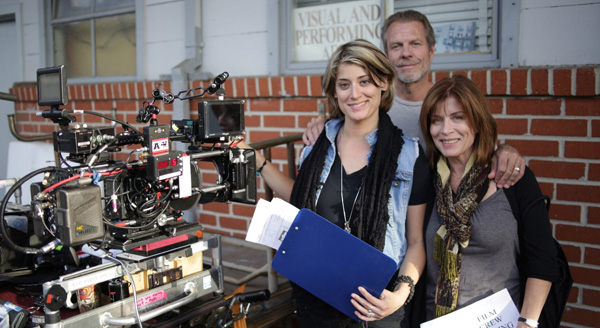 Kim has already begun an upgrade of systems, starting with the URSA Mini Pro 4.6K G2 and Pocket Cinema Camera 6K. URSA Mini Pro G2 is a digital film camera with a Super 35mm 4.6K HDR sensor, and records Blackmagic RAW. The large number of controls positioned on the side make it similar to broadcast-style cameras, and the body also has an interchangeable lens mount, built-in ND filters and dual CFast and SD UHS-II card recorders, capturing images at up to 300 fps. A USB-C expansion port records directly to flash drives or SSD disks for long recording times.
Nevertheless, she is pleased that even her oldest gear is still very reliable after so many years of use. "With Blackmagic products we are able to attain the quality and look of traditional formats without compromising or disrupting our workflow and processes. Our entire business model depends on flexibility on-set and during post and with cameras like Blackmagic's, the potential is much wider," said Kim. "No matter how much planning goes into a shoot, we are always going to want to test the waters in another direction." www.blackmagicdesign.com