AVIWEST Keeps First Responders on the Edge with H.265 Transmissions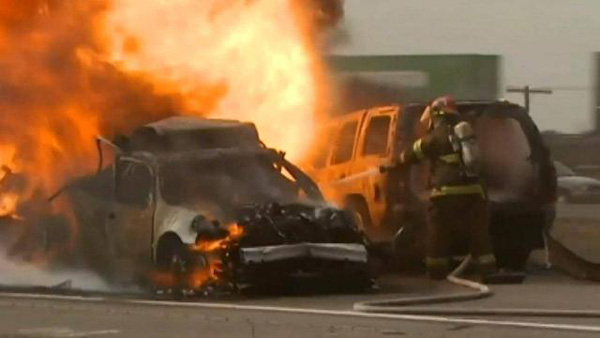 The series 'First Responders Live' is a reality-style television show intended to give viewers a live first-person look at what firefighters, police officers, emergency medical technicians and other first responders face and the risks they take to save people in danger. For each episode, the show takes cameras into various locations to document a night in the life of such workers, expanded with live analysis and commentary with help from a team of experts.
The show is captured mainly with a combination of point-of-view and handheld HD cameras. During production, AVIWEST PRO380 mobile video transmitters, deployed in the field, are mounted on the cameras to encode the video into H.265/HEVC streams for delivery to the production facility at 44 Blue Productions. Actually, the PRO380's usual applications are newsgathering and live events coverage, which means a dramatic show like 'First Responders Live' is somewhat new territory for it.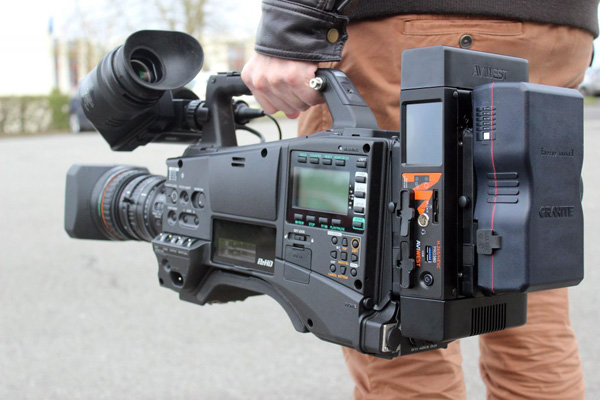 The use of H.265 encoding preserves the original video quality and allows the PRO380 to maintian low data usage and consistently low latency during transmission. The transmitters create reliable video links using AVIWEST's bonded cellular protocol SST to combine any available IP network interfaces, which can include up to eight cellular links, two Ethernet, Wi-Fi and satellite. In all, the transmitters deliver 40 concurrent feeds to the control room, where more than 10 StreamHub transceiver, decoder and distribution software platforms receive the live video feeds and deliver them to air for the live broadcast.
In effect, the transmitter optimises both the video delivery and video quality, necessary in fast-paced, rapidly changing conditions experienced in rescue situations. It helped the production maintain the realism and immediacy that engage viewers of reality programming.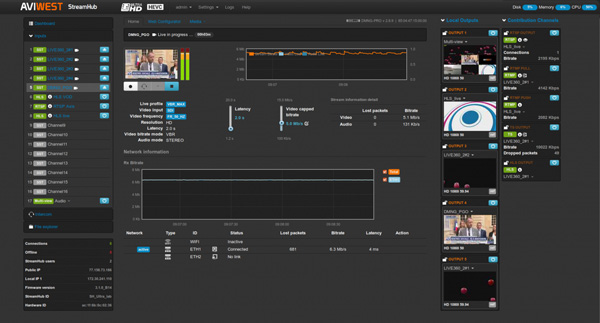 StreamHub control and monitoring web UI.
StreamHub controls and oversees the fleet of remote AVIWEST devices through a web UI, optimising and monitoring the video transmissions. With a large set of input IP protocols, the platform can receive up to 16 concurrent incoming streams from remote AVIWEST or 3rd party field units - up to four H.264 or HEVC (H.265) video feeds can be simultaneously decoded. Multiple outputs are supported, from the AVIWEST SST protocol to RTMP and SRT, allowing video content to be distributed over almost any IP network. www.aviwest.com