Foundry Flix 6.3 Speeds Up Imports, Adds Editorial Control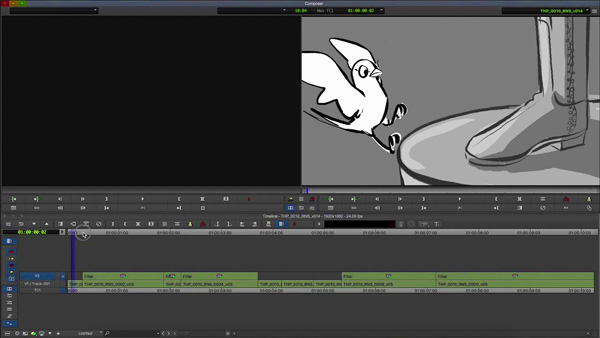 Foundry Flix is storyboarding software used during preproduction to establish communications between editorial, production and artists, and monitor story progress. Production staff set up their project specifications, naming and permissions in Flix directly. Artists work with Flix inside Photoshop, building up storyboard panels and versions of panels. When the boards are finished and imported into Flix, the file organisation is done automatically.
Foundry released two major developments in 2019 with Avid and Toon Boom Storyboard Pro. The focus for Flix in 2020 is on incremental improvements to speed, security with HTTPS, faster imports, a better Avid Dialogue workflow that gives editors more control over captions and editorial deliveries.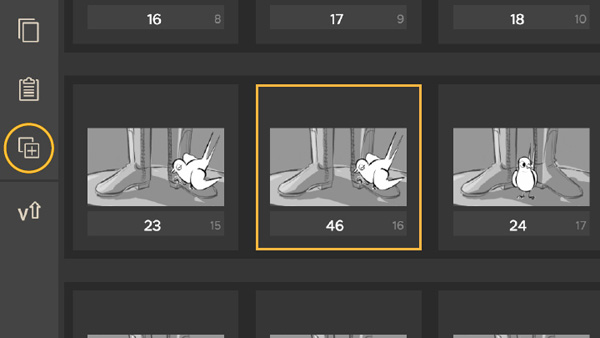 Duplicate panel
Importing large numbers of files – PSDs, JPEGs and so on – in the Panel Browser is now much faster. Panels will display a Processing state while files are uploaded and being transcoded. The storyboard panels are created in bulk, the interface is released faster, and rendering is taken care of in the background, reducing import times by about half.
The new release has a new Duplicate Panel tool added to the Flix toolbar, allowing users to duplicate a selected panel or group of panels, similarly to using the Copy and Paste tools. These can be used as a start point for revisions or new panels. Also, New Flix Sort and Flix Sort per Revision properties have been added to AAF (Advanced Authoring Format) files produced by Flix, making it easier for editors to determine where new deliveries belong in an existing edit, and to group panels by sequence revision in which they were published.
Flix 6.3 has an extra layer of security through a new option to run Flix over HTTPS, the secured version of HTTP, which means that communication between Flix Client and Flix Server can now be fully encrypted.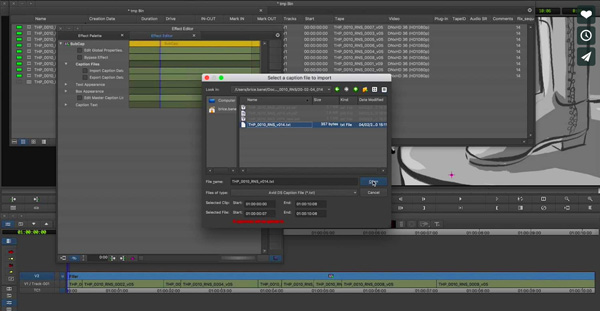 Finding the captions text file.
This new Flix version can export the latest dialogue in a captions text file when publishing the sequence to Avid Media Composer. It's then possible to import this dialogue on a separate track using Avid's SubCap effect for adding captions and subtitles to video. Importing this file will then create a clip for each dialogue item, which can be edited independently from panels in the existing edit. This new text file will be available with every editorial delivery, which helps keep track of the evolving dialogue between Story and Editorial. www.foundry.com