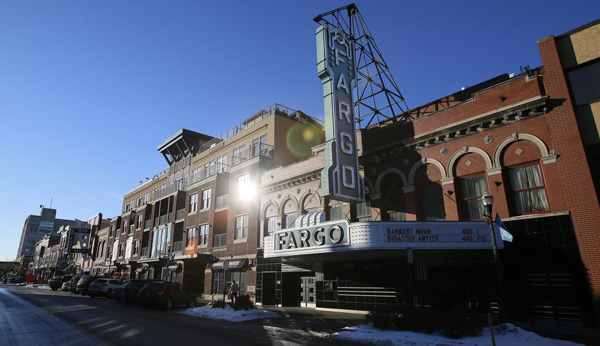 DIT Ryan McGregor has worked on a number of top rated TV series and blockbuster films over the past several years, including 'Lost in Space', Dirk Gently's 'Holistic Detective Agency', and was 2nd Unit DIT on the feature films 'Welcome to Marwen' and 'Deadpool 2'.
While working on 'Fargo Year 4: Kansas City', he assembled a workflow and on-set cart that has turned out to be especially effective. He has used them subsequently on 'Psych The Movie' and 'Psych 2: Lassie Come Home', two TV films based on the USA Network series 'Psych'.
On-set Monitoring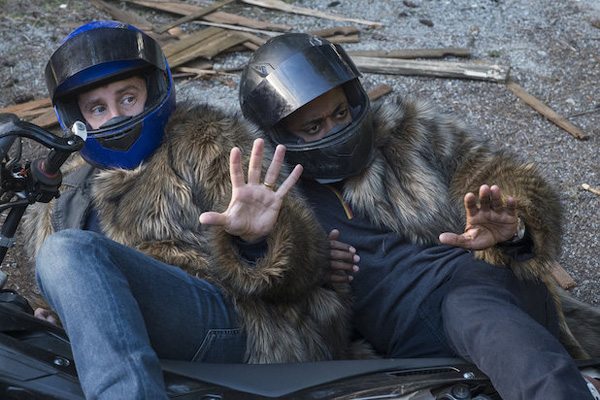 Shooting the project on a Sony Venice camera, Ryan's cart included three OLED monitors receiving feeds from multiple cameras and used a Blackmagic Design Smart Videohub 20x20 to distribute the images in real time to the director, script supervisor, DP and other crew members on set. He selected reference stills from the live feed using a Blackmagic DeckLink Duo capture card, along with an UltraStudio 4K and Mini Monitor to play the stills and the recorded original media from the Venice out to his monitors.
When working on-set, UltraStudio 4K handles original-quality capture and playback that can be used later in different post workflows, as well as monitoring during production. Ryan uses Smart Videohub to simultaneously connect and route combinations of SD, HD, Ultra HD and other format video, all on the same router at the same time, to the monitors of his production colleagues. The router connections are visualised as video on the built-in LCD as he scrolls to select the routing.
Decisive Moment
"The Blackmagic set up I have built worked really well for 'Psych 2', and suits the way I work on TV projects generally," said Ryan. "The capture and playback cards are reliable and work with any format I've had to manage. Since they cause no delay when capturing the stills, which the DP uses as reference to match the lighting and compositions, I can catch the decisive moment, almost as if I were taking still photographs of the live feed."
DeckLink PCI Express cards capture from cameras, decks and live feeds directly into editing and other post production software applications – in Ryan's case, Pomfort's LiveGrade. Then he can immediately pull the stills up from inside LiveGrade. The card is completely customisable and supports SDI formats in SD and HD up to 1080p60.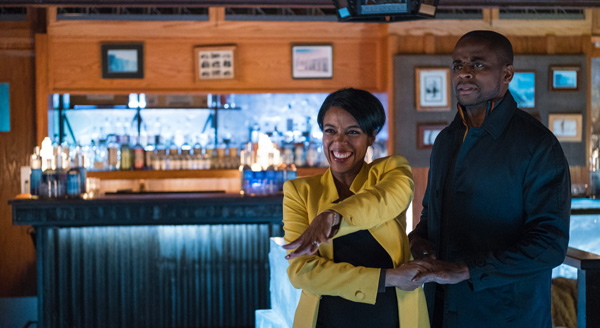 "The Blackmagic gear is very reliable. The Smart Videohub is the backbone of my cart, it's quick to startup and, so far, has not let me down on set," he said. "Now with the ability to create custom router configurations within LiveGrade, I can change all 20 outputs of the Videohub as a keyboard shortcut. Setting up the cart this way means I stay focussed on the creative instead of the routing details." www.blackmagicdesign.com