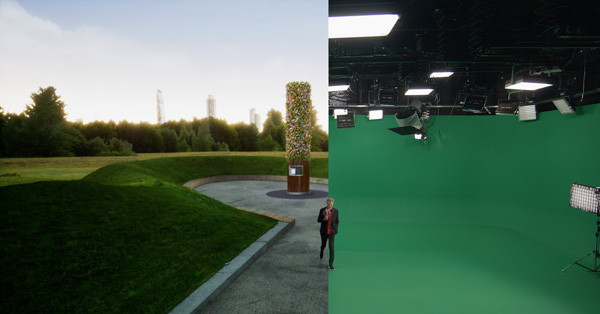 MR Factory in Madrid has developed a 4K virtual production workflow that matches live green screen studio feeds with custom CG environments. Their clients' 3D assets, effects and animation are created in Unreal Engine and rendered through OctaneRender. Brainstorm Infinity Set is used for playout workflows, due to its flexible management of elements in layers and close integration with Unreal Engine.
Oscar M Olarte, the cofounder of MR Factory, said, "We can now create, capture and composite more than ten minutes of finished 4K content in real time, every day. This means actors can be placed in several different photoreal, computer generated locations during the course of a day's shoot. Because all of the compositing is done in real time through Ultimatte, directors and DPs can view and modify finished effects during production, which can save clients time and money particularly in post."
To shoot the talent, MR Factory chose Blackmagic URSA Mini Pro 4.6K G2 cameras to give DPs access to professional digital film cameras of a type found on a traditional live action shoot, making it easier to match the footage to material shot for the main body of the project. MR Factory's clients have included HBO, TVE, Volkswagen, WPP Group and Tornasol Films.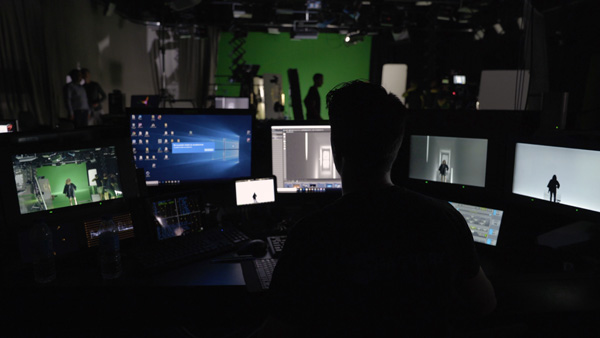 To bring a virtual set to a live action performance, MR Factory operates a camera tracking system with which the team precisely captures all camera and lens movements on stage. The 4K live studio foreground signal is then fed into Blackmagic Ultimatte 12, which uses the camera-lens data to accurately combine the foreground with the CG background environment in real time.
"Connecting a dedicated Ultimatte keyer to each camera means we can shoot multiple angles in a single take, and Ultimatte is there to manage green spill onto the actors and set pieces," Oscar said. "Each camera sees the green screen a little differently, but the keyers built into live production switchers still use the same keying parameters for all cameras, which compromises the keying and image quality. In my opinion, Ultimatte is the best keying system I've used in my 30 years of industry experience."
Ultimatte 12 automatically samples the original colours, creates mattes for the different parts of the image, and then applies the necessary corrections using flare algorithms that remove spill regardless of shadows or transparent objects with reflections.
All layers of the final composition, including foreground, background and garbage matte, are recorded separately using a small fleet of HyperDeck Studio 12G broadcast decks and then synchronised by timecode. A Smart Videohub 12G 40x40 router handles signal management, routing live video feeds to screens around the studio for real-time preview. The result is a 4K mixed reality sequence that they can edit, grade and deliver using DaVinci Resolve Studio.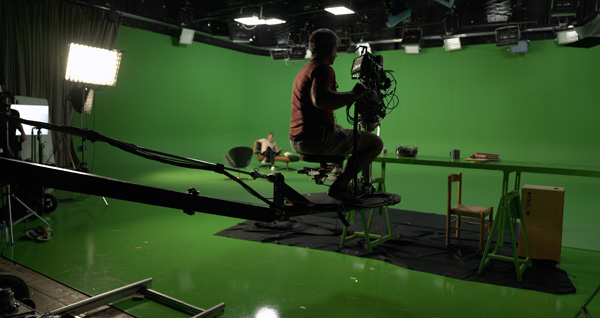 "As I see it, use of virtual production techniques is only going to increase," Oscar said. "By combining photoreal 3D, and flexible studio hardware like Blackmagic Design's devices, we're confident MR Factory can continue to be among the leaders who supply such services."
Through lockdown, the facility has helped a number of productions to continue in relative safety. "We had been scheduled to work on a TV commercial earlier this year for the UK market. We chose to bring a British director onboard, and some of the supporting crew were also UK based," he said. "But when the lockdown came into effect, we had to rethink our approach. We were able to set up a connection using internet protocols that allowed the director to work remotely on the entire spot." www.blackmagicdesign.com