SolidAnim has developed a new framing software SolidFrame, an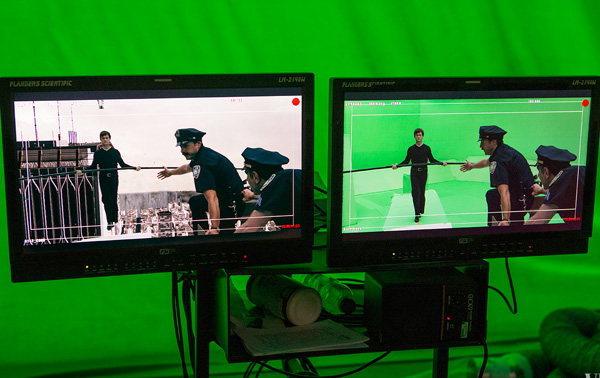 updated version of its SolidTrack system and its new virtual camera,
Mr Méliès, for film and broadcast.
---
SolidAnim Develops On-set Visualization Systems for Broadcast & Film
At IBC 2015, SolidAnim demonstrated a new broadcast version ofSolidTrackcombined with its new virtual camera,Mr Méliès, and also a new framing softwareSolidFrame. Demonstrations for feature films took place as well, showing SolidAnim's recent integration of theUnity 5real-time rendering engine into SolidTrack, for live integration of virtual sets and tracking data.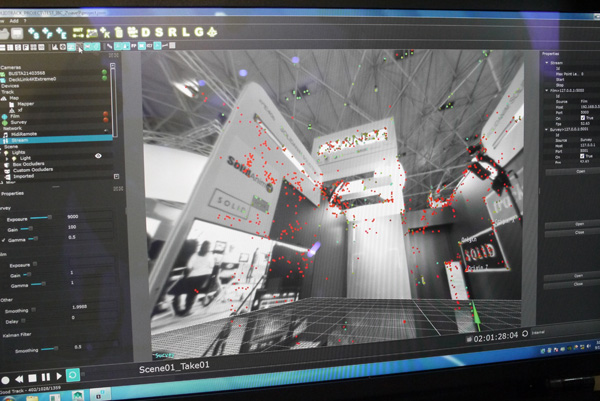 Ross Videoand SolidAnim also announced a joint project making SolidTrack's universal camera tracking system available for applications in the studio and at live events. Ross plans to focus on broadcast and live production applications, and to manufacture and distribute the systems asRoss SolidTrackfor real-time camera tracking and pre-visualization. The companies' collaboration also means that Ross robotic systems, includingFurio RC, Cambot 500and600, can include tracking capabilities.Ross UX Virtual Camera Control, theUXVCC, will enable users who do not use a Ross graphics system to work with SolidTrack as well.

SolidTrackis a real time, markerless camera tracking system for recording and data logging camera moves within a virtual set. Filmmakers can shoot indoors and outdoors with the same results. SolidTrack can combine camera tracking and CG previzualisations of VFX as anaugmented reality display. At the same time, the user is capturing the live action. This kind of on-set, real time previz can help the production team avoid potential visual effects problems - in advance of post production while it is still possible to correct shooting errors.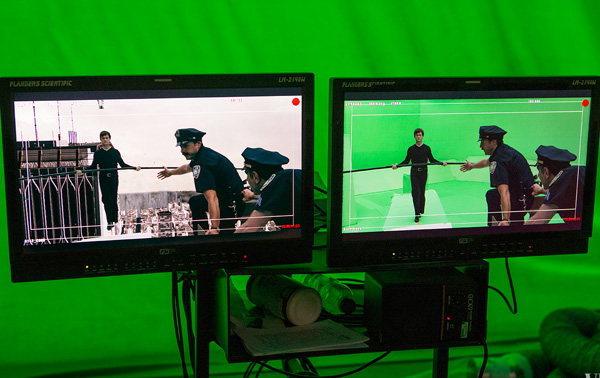 To do this, SolidTrack's new version includes and works with the new virtual camera,Mr Méliès, gathering all tracking and other data into a single stream, which makes the organization of data and global information easier. A new genlock function to lock SolidTrack tracking data and the camera has been implemented as well, resulting in a two-way synchronization that helps prevent frame delays. The SolidTrack system was used on Emmy-nominated and Visual Effects Society winner 'Cosmos: A Spacetime Odyssey', feature films 'Alice in Wonderland 2: Through The Looking Glass' and 'The Walk', and other productions.

Mr Méliès works together with SolidTrack tracking,Autodesk Motion Buildersoftware and aUnity 5rendering engine plug-in as a portable viewer for on-set previz and to display accurate framing to support the visual effects used in virtual production projects. The camera is light and wireless, and has a stabilized rotating HD monitor that allows shooting in any position. It does not require further hardware, such as markers or mocap equipment, to produce an adequate, useful virtual experience. In Motion Builder, the user chooses the shot to view on set, integrates the shot into the virtual camera and can begin framing.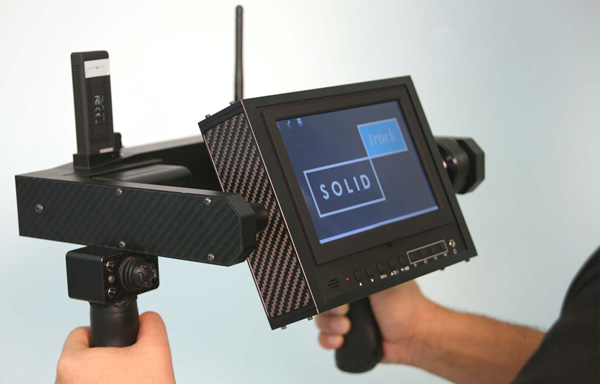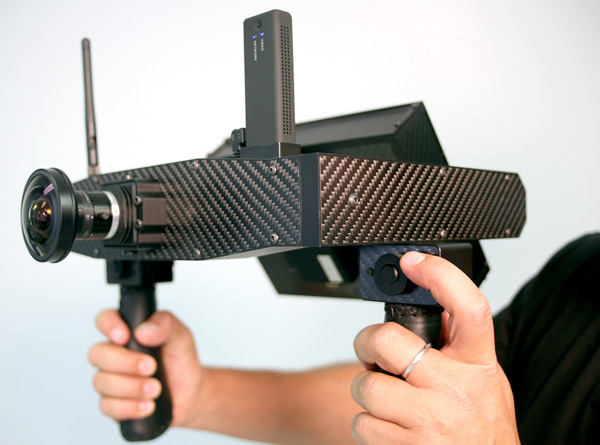 SolidFrameis another new tool designed for animators and film directors. It is used to interactively explore a large collection of 3D animated shots, and rapidly create and compare multiple edits of the same animation. Designed with virtual production and rapid prototyping of synthetic movies in mind, the tool assists filmmakers as they consider the cinematographic possibilities of 3D scenes. Since about 2013, it has been developed as software calledDirector's Lensin partnership with theFrench Institute for Research in Computer Science and Automation, a research institution specializing in computer science and applied mathematics, and was shown at FMX.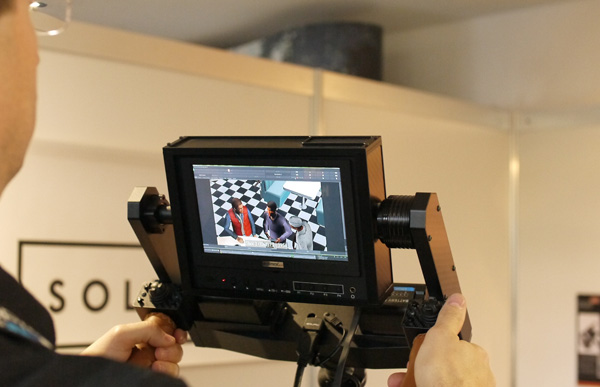 The Director's Lensenginegenerates shots according to classical framing rules related to shot size such as long/medium/close-up/extreme close-up shots; shot type such as internal/external, apex, parallel or subjective; and shot composition such as gaze room and rule of the thirds. The engine also selects shots according to continuity editing rules for jump-cut, 180 rule, change in size and motion continuity. The tool is now developed as a Motion Builder plug-in. The tool connects with a Vicon Streaming plug-in in order to let the user reframe selected shots, and shoot free camera motions using a virtual camera system.
SolidFrame is based on a selected frame, in which users manually reframe and play with the zoom directly in the screen-space. The software enables you change thefocal lengthby freezing the framing and using focal types from the main camera and lens brands. You may predefine and apply various filters on your camera moves to smooth the motion, remove peaks and so on. All camera moves may be recorded and saved in a database of preferred moves. These can then be reapplied to other virtual animations – for this function, it is also possible toscalethe camera motion. www.solidanim.com