MTI Film's CORTEX v 2.0 dailies processing system now detects dead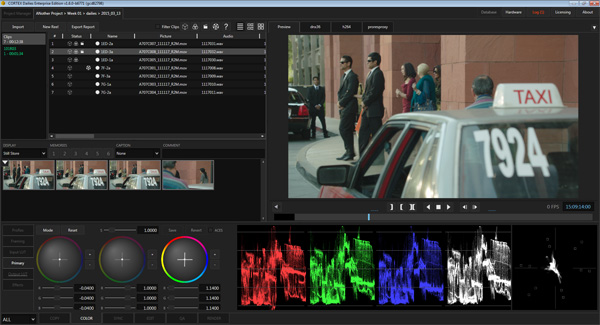 pixels on set and corrects them in post, handles basic editing tasks and
supports new UHD/4K delivery formats.
---
MTI Film CORTEX v2.0 Manages Dead Pixels & Colour Accuracy on Set
MTI Film'sCORTEX v2.0 dailies processingsystem, introduced at NAB 2015, can now detect and correct dead pixels in images, handle basic editing tasks and support formats that meet new UHD/4K delivery requirements. Two new CORTEX products, CORTEX D.I.T. and CORTEX Transcode have also been displayed.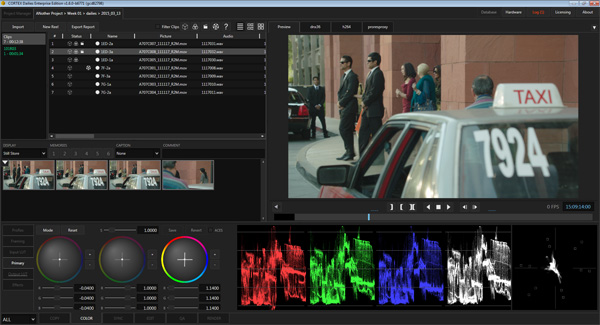 CORTEX v2.0will include a new function for detecting and correcting dead pixels, a common problem in digital cinematography. On set, theDead Pixel Detectiontool can automatically identify dead pixels in the sensors of digital cinema cameras, and give early warning about faults. This information can then be stored, along with corresponding timecode information and other metadata, in a CORTEX Manifest file so that it can be passed on to post production. A further tool,Dead Pixel Correction, is included in the CORTEX Enterprise version and automatically repairs dead pixel artifacts, either based on reports sent from set or by running a detection pass.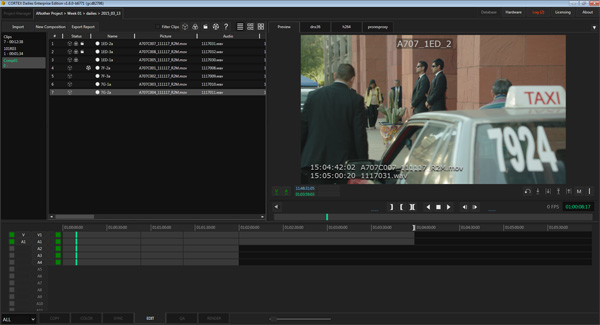 The version 2.0 software has a newediting toolas well, used to produce review media and other types of custom compositions for delivery. This tool has overwrite, insert and extract functions, for carrying out basic editing without tying up a separate editing system or paying an editor.
"As CORTEX is adopted over time by different types of studio and facility clients, customers find they want to extend the tasks traditionally associated with dailies processing, which means using CORTEX in ways that go beyond its initial role," said MTI Film product directorAmy Hawthorne. "We are responding by adding functionality that resolves common issues or fills gaps in the digital post workflow."


CORTEX v2.0 gains support forIMF, JPEG2000andHEVCformats, addressing the need to meet new UHD/4K delivery requirements from broadcasters and streaming services. CORTEX Enterprise 2.0 includes MTI's UpRes to 4K algorithm for up-converting VFX shots, or even entire existing libraries, for 4K delivery.
CORTEX D.I.T., one of the new products, is a free, on-set version of the software for DITs who need to perform media offload and backup, apply colour takes either as basic looks or with ASC CDL primary colour, and output colour information and other metadata for use downstream. This metadata can be exported as a CORTEX Manifest file for media tracking and colour coherence in post, or in standard LUT and CDL files for cross-compatibility. In short, it allows the user to track media and maintain colour accuracy throughout post.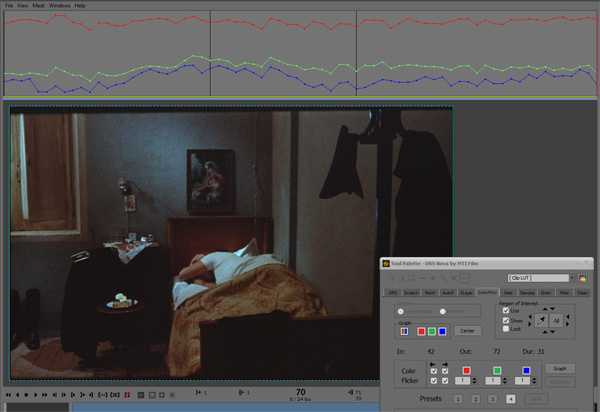 CORTEX Transcodeis a low-cost transcoding system designed for post houses and other facilities that need a quick, accurate conversion tool, either for one-off projects or repetitive bulk renders. Its transcoding engine is fast and supports most formats. Transcode also has applications in film restoration as a simple way to produce media used by contributing departments, such as audio, and to generate review and archive media.www.mtifilm.com