Codex has supplied digital recording for the Alexa XT cameras on the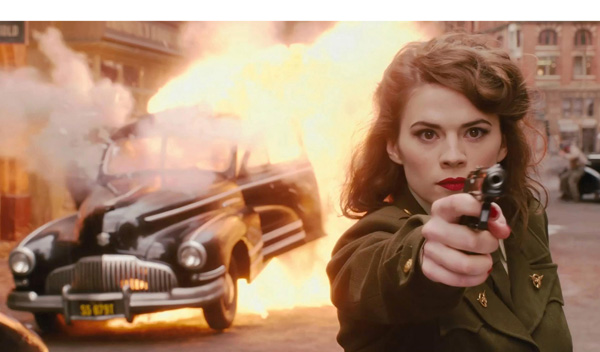 series 'Marvel's Agent Carter', and consulted with the VFX supervisors
on lens mapping to assist effects production.
---
Codex Takes ARRIRAW on Set for Marvel's Agent Carter TV Series
Codex production equipment is contributing to the making of the new ABC television series 'Marvel's Agent Carter'. Codex has supplied digital recording systems for DPGabriel Beristain's ARRI Alexa cameras, and has consulted with visual effects supervisorSheena Duggalon lens mapping to assist VFX production. According to Sheena, this is the first TV show to use ARRIRAW for main unit photography. It is also one of the first times an ARRIRAW workflow has been used extensively in episodic television production.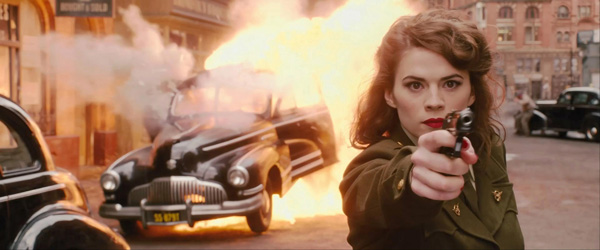 'Marvel's Agent Carter', part of theMarvel Cinematic Universefranchise, is set in the 1940s with a strong female character at the centre of the drama, taking on secret missions. The show involves period production design, photography and visual effects. An episode is produced over the course of eight days, with roughly half shot on stages and half at LA locations that double for the show's '40s New York setting. The cameras areARRI ALEXA XTs.
Gabriel Beristain, among the first to combine vintage lenses with Alexa XT digital cameras for a television series, worked without a DIT on this production, saying that the Codex/ARRIRAW workflow has allowed him to focus on aesthetics and stay involved with the cast. In particular he said he values the dependability of the Codex system, comparing it to the reliability of film magazines. "It's analogous to the film system in some ways, where I know how the negative is going to behave," he said. "It's going back to a system that always worked really well for us, and we're getting excellent results. Codex recording gives us the opportunity to capture everything and get the best possible image."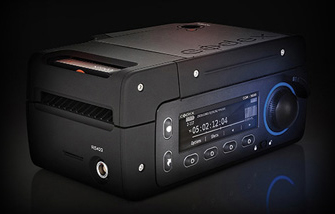 Over the course of the eight-episode season, an estimated 1,000 visual effects shots will be completed.ILM, Base EffectsandDouble Negativeare contributing the effects work. "Our intention is that the VFX should look photorealistic and seamless, and since we had already made one of the'Marvel One-Shot'shorts for it, the bar was set to a high standard," said Sheena. "The challenge was how to create large volumes of photorealistic VFX shots, at the quality of a Marvel feature film, but on a network TV post schedule, which ranges from 16 to 20 days once the picture is locked.
"Gabriel decided that we should shoot ARRIRAW to capture the best quality images, something that had not often been done for network TV before, to my knowledge," said Sheena. "When it came to camera shooting formats, we decided together that we would like to shoot open gate for the VFX plates and 16:9 for the non-VFX shots. In open gate sensor mode the whole area of the sensor is captured, which gives us more resolution for repositioning, resizing, rotating, stabilizing and so on.
"I consulted with Codex and we came up with camera graticules and a VFX workflow for the image extraction. I had also been working on a lens mapping initiative with Codex, and camera rental house Otto Nemenz, to map the lenses specifically for VFX, and I'm happy to say that we implemented this for the first time on 'Marvel's Agent Carter'."
'Marvel's Agent Carter' premiered on 6 January 2015 and has met positive reviews. www.codexdigital.com.