At the HPA 2015 Tech Retreat, Colorfront demonstrates new functionality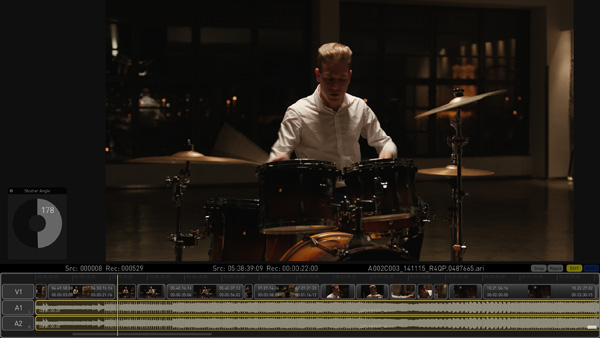 developed for its on-set dailies and transcoding systems for high frame
rateUHDTVproduction and post.
---
Colorfront Demos HFRUHDTVProduction & Post at HPA 2015
Colorfront is demonstrating new functionality developed for its on-set dailies and transcoding systems, expanded tohigh frame rateUHDTVproduction andpost production, and workflow support for recent cinema camera, colour and editorial formats during theHPA 2015 Tech Retreat, 9-13 February in California.
Colorfront'sInteractive HFR Frame-Blendinggives real-time control over the motion blur of objects in an HFR sequence. Colorfront is demonstrating this technique using4K ALEXA ARRIRAWfootage, shot at 120 fps with an open shutter and deBayered as it is captured. Users on-set and in post production can incrementally adjust shutter angles on HFR footage between 72º and 360º with a simple slider interface, and carry out frame blending in real-time. As well as controlling motion blur, a user can re-time shots and create speed ramps while watching the results and playing back in real-time.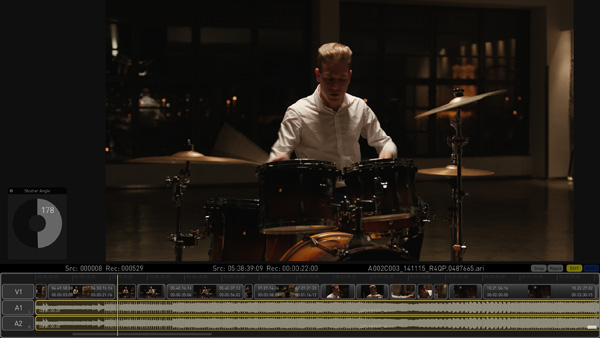 Colorfront Interactive HFR Frame-Blending supports several different digital cameras that can shoot 60 to 120 fps HFR RAW/ProRes footage, including theARRI Alexa, RED Epic, Canon C500, the Sony F55/F65, Panasonic VariCam 35andAJA Cion. It is available in Colorfront On-Set Dailies and OSDTranskoder2015, Colorfront's automated, standalone system for digital file conversion.
"The majority of current digital cinematography cameras can now shoot up to 120 fps, but the small number of available tools to manipulate HFR material are typically limited to slow, non-interactive desktop systems," saidAron Jaszberenyi, managing director and developer at Colorfront.
"While working with various productions shooting in Hungary, we noticed a trendto shootmore and more footage at 120fps,and were able to rapidly develop an interactive system that takes advantage of Colorfront's RAW processing to adjust RAW HFR footage on-the-fly. The new capability means that cinematographers and digital camera operators can shoot at 120 fps with afullopen shutter while interactively dialling in the motion blur, making creative decisions regarding shutter angles, frame rates and motion blur, and watching the results inreal time, without having to wait for rendering."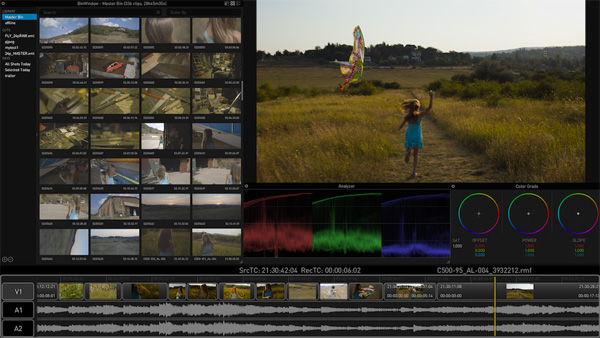 Further to this new production method, Colorfront has supported the use of the Academy Color Encoding System or ACES colour workflow for some time. At the HPA event, the company is showing full pipeline support for ACES 1.0, now shipping, acrossitsOn-Set Live!, Express Dailies, On-Set DailiesandTranskodersystems.
Othernew support from Colorfront extends to the recently releasedUHDTV/digital cinema cameras and editorial formats, includingALEXA 65 RAW, AJA Cion RAW, plusPanasonic Varicam 35's AVC-Intra 4K444, 4K422and4K-LTcompressed RAW formats. As production and post exceed HD, Colorfront is also showing the rendering of 4K DNxHR for AVID MediaComposer, which allows content producers to shoot, deliver, edit and finish in 4K.
Taking on new clients, Colorfront has recently sold severalTranskoderlicenses to FOX Studios and HBO. This software incorporates real-time 8K and 3D 4Kcapabilities,and is currently in use in studios, broadcasters, VFX and post facilities involved in digital cinema and top level TV production, including Deluxe, Technicolor, Fotokem, Park Road Post and the BBC. www.colorfront.com