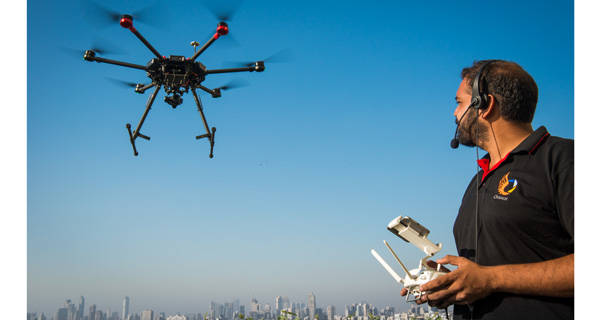 Audience engagement has become a more critical element for sports and entertainment providers to focus on in digital delivery as modern consumers start to prefer personalised, interactive experiences when using digital platforms and devices. Augmented reality (AR) is now emerging as an important storytelling tool for live production.
Ahead of this trend, Quidich Innovation Labs in Mumbai has developed a drone-based AR production system to service various types of clients across sports and entertainment, including the Indian Premier League, the Men's Hockey World Cup and others. Using familiar hardware like AJA KONA 4 video and audio I/O cards and the GEN10 HD/SD sync generator in its system, the Quidich team produces and delivers distinctive, interactive experiences for audiences.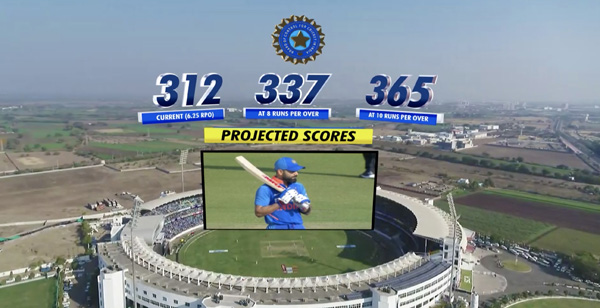 Live Production from the Sky
"When we started Quidich, drone development was still relatively new and a rare commodity in India, and most aerial cinematography was still captured via helicopter. We saw an opportunity to use this kind of recording to make live production from the sky much more affordable and efficient, and got down to business, developing drone systems to capture aerial footage of cities, arenas, stadiums and other locations," said Rahat Kulshreshtha, founder and CEO, Quidich.
"When AR techniques and software also emerged onto the scene, we recognised an opportunity to add new dimension to live production." Pursuing AR led to their development of Spatio, a drone-based AR production system that the team uses to build graphics for live broadcast that can interact with the movement of drone cameras in the air. For each client production, cameras affixed to drones capture aerial footage in 1080i full HD, which is sent to a base station on the ground and then to a studio.
Real-time Graphics and Live Video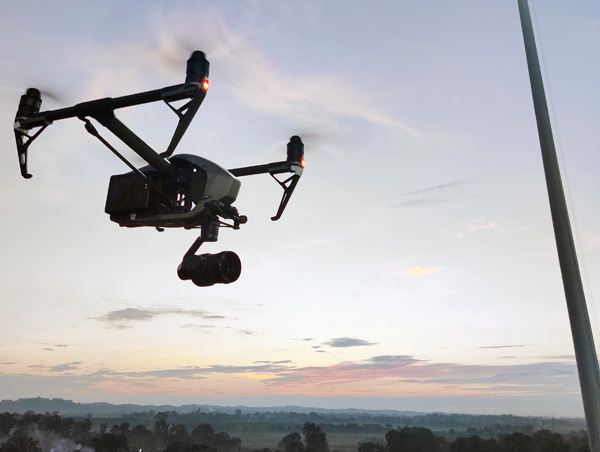 There, the video footage is ingested into three workstations using AJA KONA cards, and fed through a Vizrt graphics design and compositing system in which the Quidich team adds AR effects in real-time to enhance storytelling for the game. The final output is sent to the control room where, through the AJA SDK, Spatio can accurately integrate the output into its real-time video workflow. Meanwhile, the AJA GEN10 handles the synchronisation, so that all of the video signals can be genlocked and then directly distributed to audiences around the world.
Because of the need for accuracy, consistency is essential to all of Quidich's productions, which can be challenging when they're covering multiple matches simultaneously. "We're often deploying multiple kits at the same time and need to ensure a standard level of quality," said Rahat. "Our AJA gear helps us do that through its own consistency and smooth operation, even when working with different teams across large distances."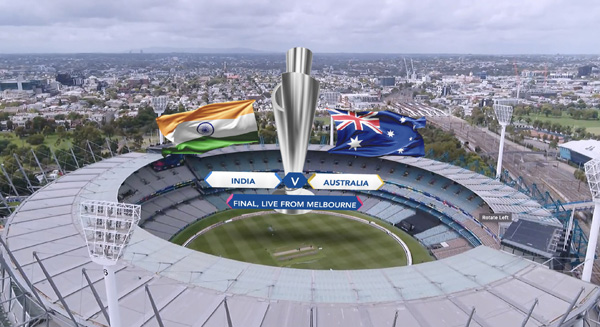 For 2021, Quidich plans to improve the quality of content it can deliver for clients with HDR production through the use of an AJA FS-HDR real-time HDR/WCG converter. AJA's support team has been an important part of the set-up as well because, typical of most live production environments, they need a quick response and timely resolution of any issues. www.aja.com