Leviathan design company helped create a new interactive exhibit at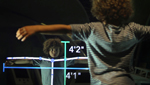 Chicago's Museum of Science and Industry that explains and explores
mathematical patterns from the natural world.
---
Leviathan Designs Interactive 'Numbers in Nature' Experience
At the end of 2013, the exhibit design and development team at the Museum of Science and Industry in Chicago approached Leviathan design, effects and animation company to help create a new permanent, interactive exhibit that explains and explores mathematical patterns existing in the natural world. The museum's goal for the exhibit, titledNumbers in Nature, was to demonstrate to adults and children that 'math is cool' and that numerical patterns are everywhere we look, and even within us.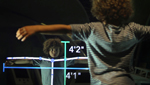 Back to School
Creative director Jason White said, "The initial brief challenged us to visualize similar patterns that appear in the human body and in nature, but with a new approach. We used patterns in nature, music, art and architecture as our initial focus, and designed mathematically inspired visuals - spirals, the Golden Ratio, Voronoi patterns and fractal branching. The audience would first see a four-minute, ultra-widescreen introductory film combining HD cinematography with motion graphics and visual effects, and then visit over a dozen interactive stations inside the museum, while forming connections between themselves and the visual patterns.
Although the idea of mathematical patterns in nature was familiar to the team from their art education backgrounds, visualisation remained the challenge. It meant getting re-acquainted with the patterns and revealing them in a new way. "The team at MSI gave us lots of fun homework to get caught up on the subject. The stop motion educational videos by Vi Hart were particularly interesting to us, because she also aims to make her visual descriptions of these patterns entertaining and understandable," Jason said.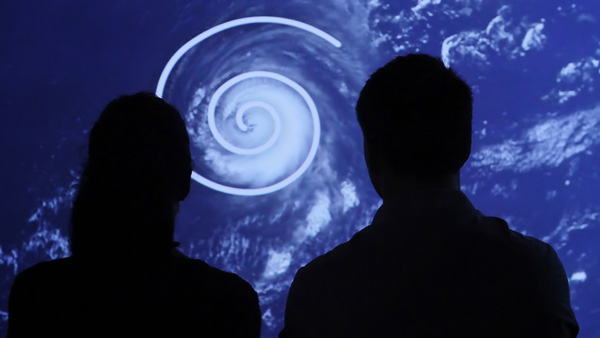 "We needed to take a collection of visual examples - photos, videos and graphic designs of varying dimensions and resolutions - and conform them into our media format. In the end, all of the patterns were re-designed to gain control in post production with easy-to-understand mathematical elements."
New Language
Jason describes the process as inventing a visual language based on the MSI team's initial designs. It depicts all of the patterns that would repeat throughout the exhibit. A system of white spiral, Voronoi and fractal branching patterns were superimposed over colourful footage of nature, the human body and architecture. The recurring graphic devices helped the audience understand the main points of the exhibition's concept, from the introductory film to the last installation. The final message is an understanding that these patterns are, in fact, everywhere in nature and within our own bodies.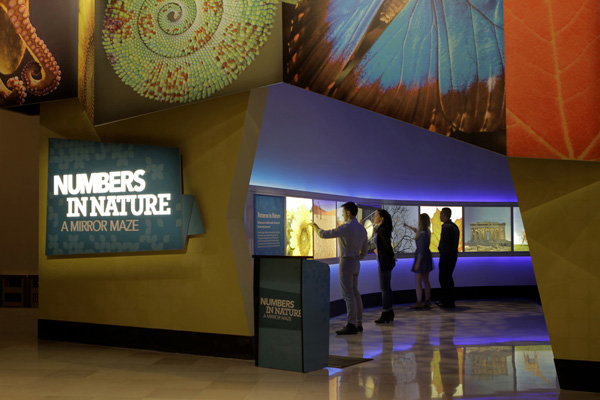 Both the film and interactive stations had build plans assigned to them with room for collaborative development once the project was awarded. Since the scope of the intro film was massive, they started on that part of the project first with storyboarding, scriptwriting and conceptual development. Then, within a few days, they began work concurrently on the interactives - art direction, concept and engineering.
Over the nine month production period, both builds ran in parallel in the studio in order to direct the design consistently for visual quality and exhibit across all content, including the exhibit signage to the motion graphics on screen, down to specific font details.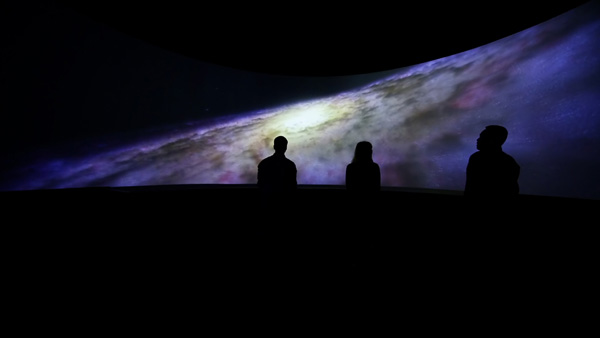 Wide Screen Tracking
The introductory film had to be designed for projection onto a large format screen, which Jason said was not as much a technical hurdle as a creative challenge. "With maximum engagement in mind, we had to create an engaging media piece that holds the attention of a standing audience for more than a minute - while presenting and simplifying the heavy exhibition concept of numerical patterns in the world around us," he said.
"Part of our approach was to choreograph the placement of the dynamic content as it travels, making the audience physically turn their heads to track the moves across the entire screen. We built motion graphic transition elements that would unfold like origami paper across the screen to unveil subjects along with the narration. The same elements served as a stitch element to mesh together the photo and video elements.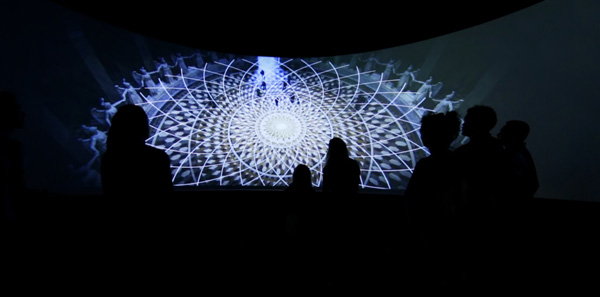 "We used a great mix of archival and our own footage, and with some help from NASA on the space shots. Though all shots were photo and video based, we created design touches for each shot by adding numeric equations and contemporary motion graphics elements. One complex shot, an earth-to-space zoom, had to be based on live action. We chose a Red Epic Dragon package and an Optimo 15-40 mm zoom lens mounted to a 50 ft technocrane. This allowed us to shoot in 6K resolution, which was necessary to stitch together plate extensions of the surrounding environment.
"Our After Effects composites became so heavy that we had to work around rendering times as the deadlines got tighter towards the final push, and NUKE was critical to compositing the entire film together at an efficient pace."
Interactive Education
After leaving the theatre, visitors move into hands-on learning with the interactive installations and a mirror maze, promoting all the ideas introduced in the film. For example, in a digitally enhanced two-way mirror, visitors check if their proportions comply with da Vinci's Golden Ratio in real time. At other stations, visitors virtually explore 3D spirals, Voronoi diagrams and the other patterns, experimenting by waving their hands.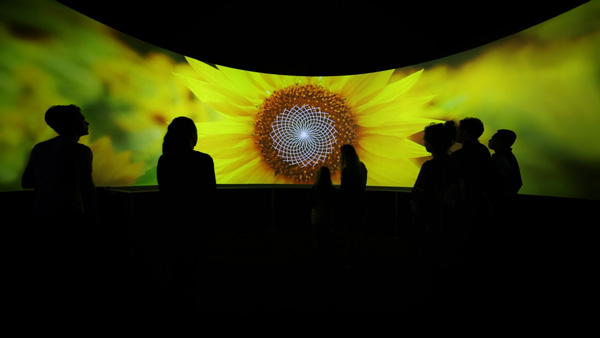 Combining conventional controls like knobs, wheels and blocks with touchscreens, Kinect cameras and Leap Motion sensors, Leviathan's team designed experiences to engage and educate people. They had to consider the fact that this exhibit is to live on at the museum for at least 10 to 15 years, which meant balancing more familiar sorts of hardware with the recent devices that seem most likely to remain popular. Because both older and younger audiences would be interacting with the exhibit, it had to be designed to be accessible and intriguing to those groups, at the same time.
"Deciding which interactive display technique - touch screen, Leap Motion, Kinect tracking, analogue gear - would work best for each installation involved a trial and error testing phase," said Jason. "Some devices had to be compromised because they wouldn't perform well given the exhibit circumstances. On the other hand, Leap Motion gesture control was one of those new systems that we simply had to fit in somewhere because we wanted to build up the exhibit experience while learning how to integrate it into our media. However, incorporating simple, tactile analogue controls like large knob dials to directly control interactive media was appealing as well.
Real Time Graphics
"Nevertheless, the hardware had to remain secondary to the overall experience to avoid distracting visitors from the primary topic. For example, the Vitruvian Man experience started with a mirror in which users see their reflection along with real-time graphic markers to show their bodies' proportions as they pose. The Kinect camera was the most accessible skeletal tracking technique available for this, so that the visitors only have to focus on their own reflections to grasp the concept.
"Interestingly, although Microsoft releases software developer kits for the Kinect, our team needed to customise it quite a bit. They integrated Derivative's Touch Designer software as the real-time engine to run the Kinect cameras. The software was a good fit for this application because it has specific controls, generators and filters that visually translate the interactive capture to our media screens in the exhibit. Furthermore, the ability to edit Python code gives us specific, precise control over the installation parameters."
For many of the interactive experiences, good design was often the best approach, from very clean, straightforward user interfaces to cleverly hiding 3D camera sensors within individual installations. They also worked on the assumption that some people might never have encountered this gear, so they simplified the level of interactivity with extensive testing along the way. http://lvthn.com