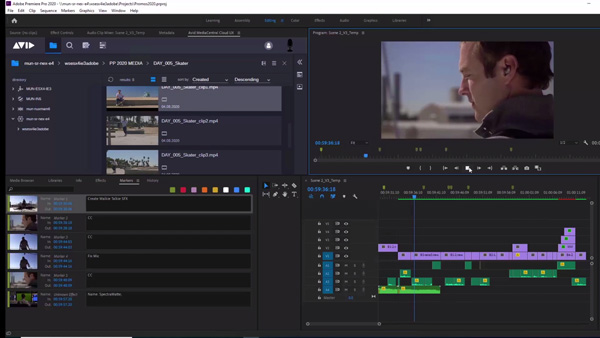 Collaboration, interoperability and breaking down silos within and between organisations has become critical to businesses aiming to remain viable in the media industry today. Formats, codecs, software compatibility and hardware platforms have traditionally created barriers between artists, teams and companies and limited users' options when it comes to choosing tools and building teams.
For these reasons, over the last few years Avid and Adobe have been working on features and products based on Avid's NEXIS storage and MediaCentral that make it easier for artists, editors and producers to collaborate and to find and share assets, regardless of the software they are using – Avid Media Composer or Adobe Premiere Pro.
The result is an integration between the Avid storage and editing environment, and Adobe software, that addresses the causes of silos in the first place, related to accessibility and compatibility, and issues that stand in the way of direct collaboration. We talked to Digistor, a systems supplier and integrator that works across the media industry from production and post to broadcast, about the practical side of making this software and storage integration work – the hardware and software requirements, who can benefit from it and what advantages it might bring into the future.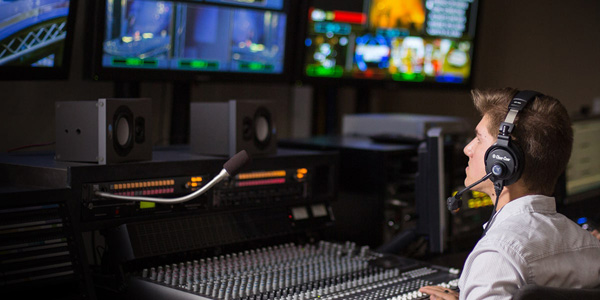 Digistor's Marketing Manager Mark Richards said, "Because the Avid solution set is scalable, benefits can be gained from teams and four or five collaborators, all working on NEXIS storage and connected via Avid's MediaCentral | Editorial Management application, which supports collaboration. Beyond that, your workflows can be scaled out and expanded as needed through the features included in Avid MediaCentral | Production Management and MediaCentral."
Focussed on Media
Realising the advantages of integrated workflows starts with NEXIS shared storage, because the key element of the integration is the ability for everyone working on a project, not only Avid users, to access the same media library of assets and timelines.
"On top of the storage, MediaCentral | Editorial Management is added as a software layer, which users operate through an integrated MediaCentral | Panel within Media Composer and Premiere Pro, or as a web browser interface," said Mark. "As well as gaining a direct connection to the MediaCentral platform and Avid NEXIS shared storage, Premiere Pro editors acquire media asset management and storage tools they can use to find media quickly." The material may be newly captured video and growing files, on-going productions or archived projects. If it resides in the organisation's Avid NEXIS storage, either on premises or in the cloud, it can be found.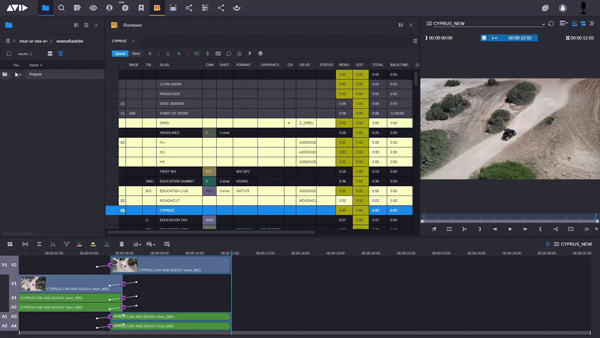 Through the web interface or MediaCentral | Panel, users log media, prep projects and assemble rough cuts, and later on review and approve sequences. Because editors and assistants, producers, loggers and showrunners can all browse, search, access and edit content, projects and metadata stored in Avid NEXIS, with the same ease of use, the overall storytelling process speeds up.
Editing from Anywhere
Even though MediaCentral | Editorial Management software was developed well ahead of the Covid pandemic, remote workflows are among the most compelling cases for using it. It makes real-time collaboration and sharing of projects and media possible with other Adobe and Avid editors regardless of their location – in other words, editing media wherever it is stored without downloading and transcoding it first. Assistants who aren't using Premiere or Media Composer can set up Adobe and Avid projects, group media as required and populate bins with selected shots through the MediaCentral | Editorial Management web browser interface.
Within teams, MediaCentral and Avid NEXIS protect projects by locking access to all other collaborators whenever someone is actively editing a project from an Adobe workspace, although they can view the project in read-only mode in Premiere Pro. Avid NEXIS also has user settings that control access.
Mark said, "Adobe editors can import and edit MediaCentral sequences in Premiere Pro-supported formats directly from Avid shared-storage workspaces. Using the MediaCentral | Panel for Premiere Pro, editors can also export the active sequence from Adobe Premiere Pro to MediaCentral | Production Management or MediaCentral | Asset Management in the format and resolution of choice. For a wider reach, teams working in Adobe Premiere Pro can access production assets and associated metadata across MediaCentral | Production Management and MAM systems using MediaCentral | Cloud UX."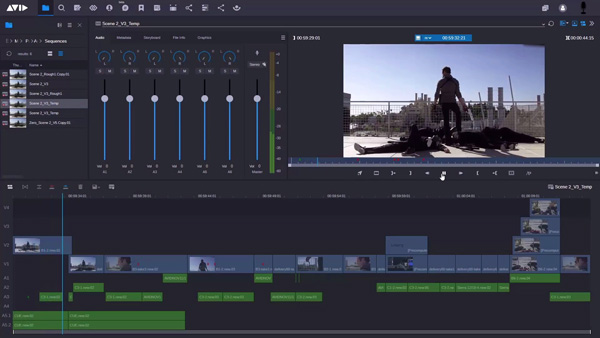 This kind of long distance sharing also means that, at the time of seeking approval, sending sequences or setting up dedicated times for reviewing aren't necessary. Producers, showrunners and others can review the media and sequences from anywhere in a web browser, at any time.
Search, Find, Review
Metadata stored in the NEXIS MAM database is essential for finding, previewing and accessing projects and assets stored in the storage system and Avid or Adobe project bins. MediaCentral | Editorial Management software supports automatic metadata transfer when importing from and exporting to Avid MediaCentral | Asset Management and MediaCentral | Production Management. The MediaCentral | Panel uses a predefined mapping system to translate between Adobe XMP and MediaCentral metadata formats.
This translation is what makes real-time searching possible from within Premiere or a web browser, using familiar search capabilities to find and access content by keywords, metadata or custom criteria. As an option, users can also add the Phonetic Index function, which finds all clips, and the locations within clips, that contain a certain spoken word or phrase in a few seconds and saves time for reality TV, documentary and other productions that involve narrowing down large quantities of video.
Templates
In organisations that have regular project types, each of these types can be defined as a template. Then, from within the MediaCentral | Panel, each new or existing Adobe project can be saved as one of these templates, making the set-up process faster and more accurate. Project specifications for distribution and publishing tend to be detailed and lengthy, and setting up projects individually can lead to errors. With a template, the bin structure and all of the files can be organised in advance, so that assistant editors can prepare projects via MediaCentral on any computer without having to use either Premiere Pro or Media Composer.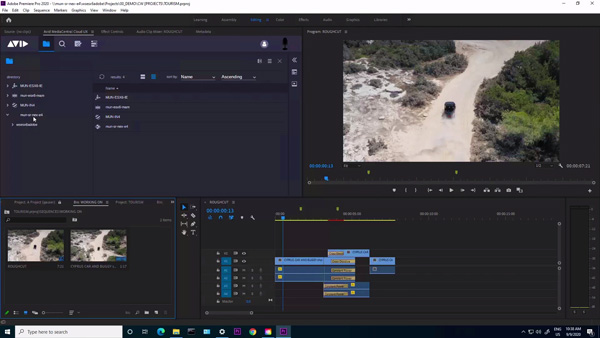 Where Do We Start?
As Digistor's Mark Richards mentioned above, the functionality inside Avid's storage and collaboration system is actually very scalable and customisable, ranging from shared storage for small editing and post groups, to media sharing across teams, to sophisticated production management, asset management and distribution up to enterprise-level. That makes deciding how to best take advantage of it fairly complex.
Fortunately, understanding the features, benefits, limitations and costs of each of these levels and how it relates to specific customer environments and requirements is what systems suppliers and integrators like Digistor specialise in. They are a good place for organisations to start when thinking about improving their Avid, Adobe and NEXIS workflows.
"Wherever teams are using Avid and Adobe tools and need to collaborate or improve their production and asset management, it's likely that configuring their NEXIS storage system to support integration with Adobe will be an advantage for productivity," said Mark. "Prospective customers, wondering about specific benefits for their teams, only need to know what their production environment currently looks like and what their objectives are. Digistor can then discuss production pipelines, look at where the bottlenecks are and identify opportunities for improvement."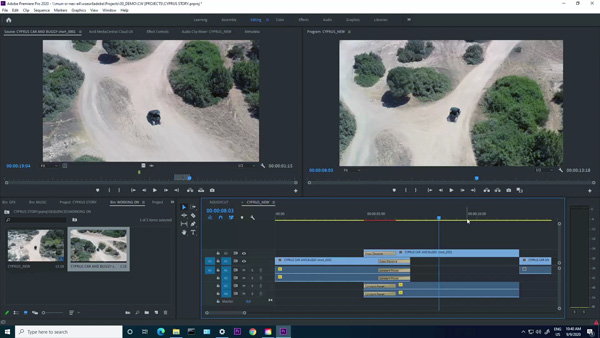 Adding Expertise
Like the system itself, the decision hinges on storage. Either having an Avid NEXIS shared storage system, or the intention to implement one, and an overall need for high performance shared storage and collaboration are the first requirements.
"In theory, at that point a client could purchase the required Avid hardware and software from Digistor and any other products they feel they need and install them themselves," Mark said. "But very few customers have the IT hardware and software integration experience that Digistor has developed and brings to installations. Digistor also has a close working relationship with Avid and can directly access Avid's expertise, locally and internationally. In other words, a typical media company wouldn't have the resources to deliver the services needed to make an implementation a success.
"From here we can formulate and present potential implementations with the relative advantages and disadvantages and discuss and decide the best candidate solution. Typically, we then set up a proof-of-concept (POC) for the solution and then move on to a proposal and scope of works. The final stage is roll-out and commissioning, which may include staff training as well. Digistor also sets out Service Agreements for ongoing technical support and pro-active system maintenance." www.digistor.com.au