Shooting action thriller 'Checkmate' on two Blackmagic Production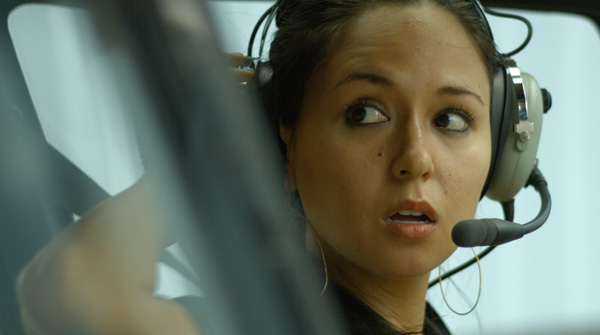 Camera 4Ks was an affordable way to shoot 4K and save time on setups,
letting the director focus on performances.
---
Blackmagic Production Camera 4K Turns Up the Action on 'Checkmate'
For his upcoming action thriller 'Checkmate', Director Timothy Woodward Jr. and the crew completed the entire shoot over three weeks, with almost half of the footage made up of action sequences and almost 50 speaking roles. He chose to use two Blackmagic Production Camera 4Ks for the project, both as an affordable means of shooting 4K and to save time on technical setups. This let him focus on performances, which were important to this film because the story records the personalised stories of six people who are thrown together during a complex bank heist, each depicting the heist from a different point of view.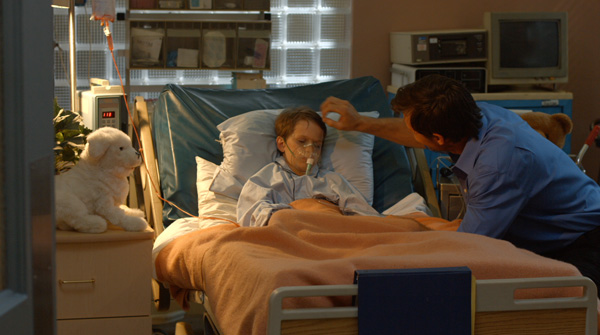 "Because of the camera's low price, we were able to use two cameras while staying within the budget, which allowed us to capture more footage and complete the shoot faster," said Timothy. "This film contains a lot of action and having the ability to shoot in 4K has resulted in a rich look with more dynamic range, and it allowed us to close in and manipulate the frame after the shoot without losing quality. During one scene, our second unit director, Josh Tessier, orchestrated the explosion of a van. The explosion was over 30 feet high and extremely wide. With several stunt actors surrounding the van, we only had one take to get it perfect."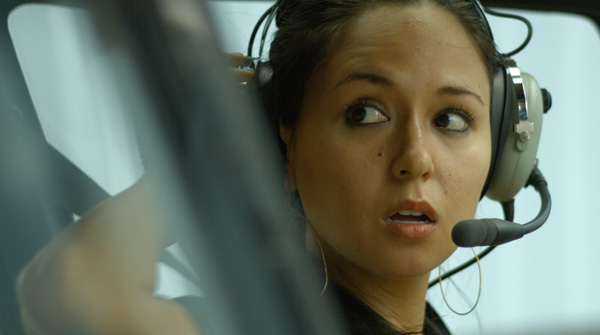 "Our output goal was 1080HD, so shooting 4K on action sequences gave us the opportunity to crop in and find moments that might not have been predictable, which is important when you only have one take. I've seen it happen many times - the ability to adjust the frame has saved a lot of takes. The information is there in the Blackmagic cameras, so we made the most of it," said director of photography Jonathan Mariande.
"When it came time to shoot a big scene between two of the main characters, having two of the 4K cameras allowed us to use an unconventional approach. We shot both sides at the same time and then flipped cameras in the cut, which not only cut down on time, but allowed the actors to act together and give a much stronger performance. If we had only had one camera, the actors would have been acting opposite stand ins, which is less than desirable for them and the project as a whole."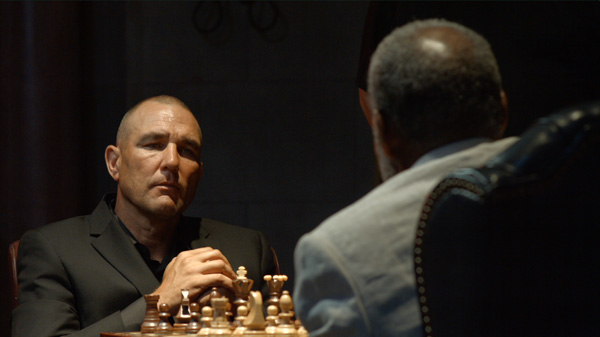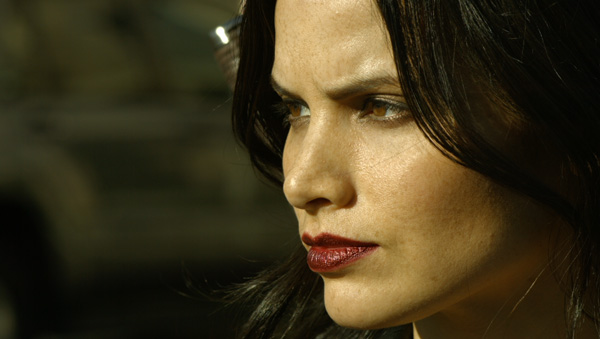 In order to shoot the majority of the film in 4K, one Blackmagic Production Camera 4K was used as the A camera, hooked up to a Blackmagic Design SmartView HD monitor. The second camera took the role of B camera, and a Pocket Cinema Camera used as a C camera for POV and insert shots. Jonathan said that the flexibility of these three cameras let them change over from complicated dolly setups to handheld very rapidly, and helped them complete the shoot in a short time.
Using the on-screen labelling system in the cameras allowed the production team to skip steps in post production, including transcoding of media, making the process more efficient. "Small things have made a big difference. For example, each story was a little different. In one character's scenes, we were going for a look that was cool in temperature with contrasting skin tones to make the audience feel more comfortable, in contrast to the opposing character's scenes where we wanted to the audience to feel more uncomfortable, so we went opposite with a warm look," Timothy said.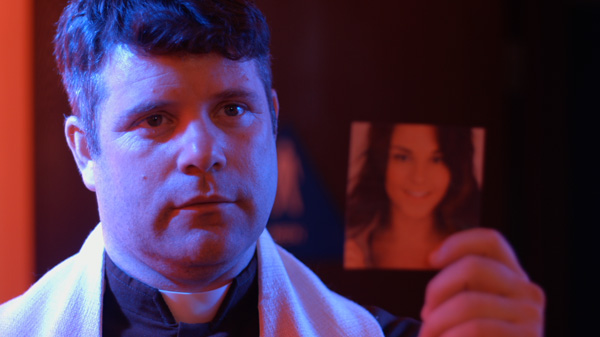 The onscreen menu allowed them to change colour temperature quickly, in-camera, and also the shutter angle, which helped with lighting. Having the creative control while shooting meant less time was needed for setups. "I think the colour and the way the Blackmagic cameras shoot highlights and the dark shadows are high quality," said Jonathan. "As a DP, I like to shoot in as soft a light as possible, and the cameras' colour and curves are just beautiful. For its price, its cinematic look is hard to beat."
'Checkmate' is Currently in post production and slated for release in 2015. Josh Tessier ofRocket Panda Postwill use Blackmagic Design DaVinci Resolve to grade the film. www.blackmagicdesign.com