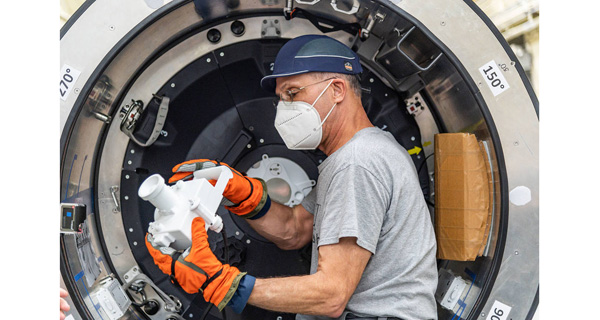 For the first time in a generation, NASA is building a spacecraft for manned deep-space missions, the Orion Multi-Purpose Crew Vehicle, with the intention of taking humans farther from earth than they have travelled before. By mid-decade, Orion is expected to take people to the moon, with follow-on missions that eventually result in crewed missions to Mars as part of NASA's Artemis Program.
To support the journey, NASA needs video infrastructure capable of delivering high fidelity, full frame rate images captured in space to monitor and maintain Orion's equipment. Richard Bernard, senior product manager with VITEC, said that NASA will be using IPTV (Internet protocol television) to support these monitoring and maintenance tasks. VITEC worked with NASA to develop specialised video decoders as part of the project.
NASA's challenge is to set up video systems that bridge the gap between equipment that has been under development for over decade, and newer applications based on open standards that are now available to deliver video via IPTV.
Long Development Cycles vs IPTV Delivery Standards
Bernard is confident that new developments in IP streaming are likely able to help harness video feeds supporting the high level of collaboration needed to ensure the safety of the crew and the integrity of the spacecraft itself. However, the environmental conditions in which the systems must work are extremely harsh and volatile, with a huge number of constantly shifting variables that can affect how video streams are transmitted.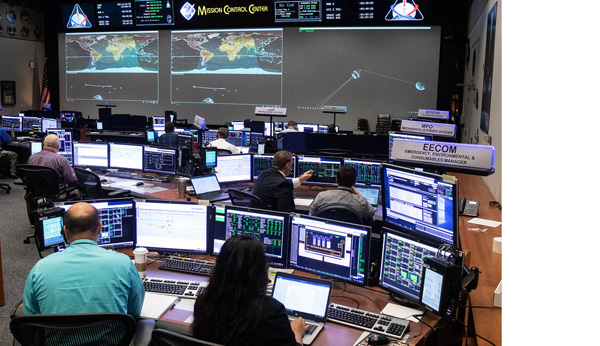 To support their operations, the agency has to deploy proven, mature solutions that have stood the test of time. "Long development life cycles are needed for the most critical elements of vehicles NASA launches into space – especially those that involve human missions. Only extensively field-tested systems can be trusted to launch astronauts safely into space," Bernard said.
At the onset of Orion's development in the early 2000s, IPTV was still in its initial stages. Meanwhile, standards development has moved on. As a result, many of the video systems currently on-board that were developed to support the rigorous deep space environments associated with NASA missions, are incompatible with recent open standards – and that includes IPTV.
"Fortunately, as standards evolved, companies like VITEC have introduced robust IPTV innovations capable of enhancing the ability to monitor critical systems on the spacecraft," said Bernard. "For instance, video streams from cameras onboard the spacecraft can be transmitted and analysed back here on Earth, improving our ability to follow safety and quality assurance measures. IPTV transmissions can accurately monitor cracks in panels that sensors may not detect, for example. In such situations, video systems can literally serve as technicians' eyes on potential problems."
IPTV for Orion
NASA needed to extend the ability of their video traffic to interact with a number of different protocols, including those that are specific to NASA. Bernard said, "A decoder was required that would be compatible with video feeds coming from the proprietary on-board IP cameras that NASA and its contractors developed to capture video in space."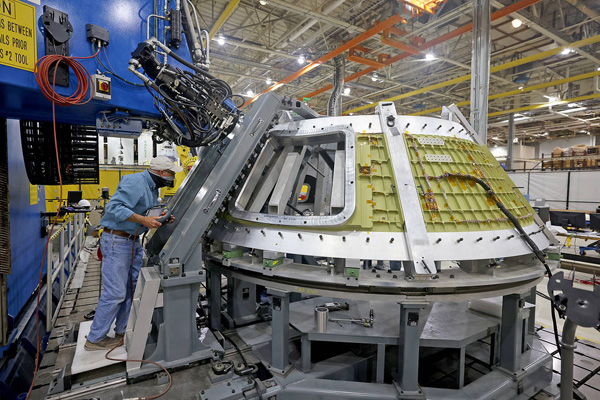 "The cameras support both high- and low-frame rate streams, as well as images ranging from QCIF to 4K resolutions. At the same time, their delivery system needs to allow the resolution and frame rate to be adjusted based on whatever bandwidth might be available between Orion and Earth. These combined variables call for a very flexible, robust decoder to handle those very precise, fluctuating video feeds."
VITEC worked with NASA to develop video decoders that would be compatible with the complex mix of proprietary and open standards workflows. Specifically, VITEC was able to adjust stream capture module capabilities to manage the range of particular feeds used for this mission, under different conditions and circumstances.
"Our hardware decoding platform also ensures that video feeds – of any frame rate, frame resolution or bitrate – can be decoded and rendered on industry standard video outputs, such as HDMI or SDI, for distribution to the people working on the Orion mission within the space centre," Bernard said. "VITEC's understanding of the many different formats and bit-rates used by the video systems on the Orion spacecraft actually helped in delivering a reliable solution for legacy and future requirements."
Accessible, Usable openGear
As well as addressing the interoperability issues, it was important for the system to be accessible and usable by NASA staff and partners. Therefore, VITEC designed the system to use familiar openGear hardware to address density issues for IPTV distribution.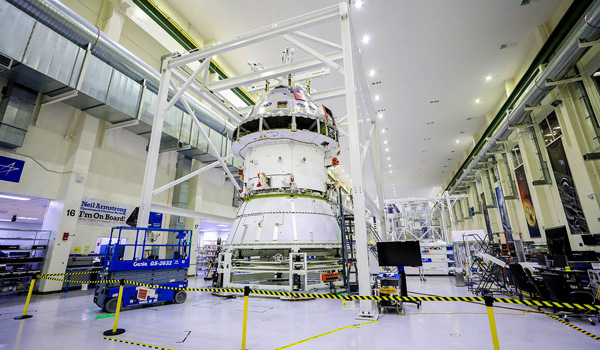 Ross Video designed and initially launched the openGear system as a hardware platform that can house up to 20 boards inside a 2RU rack. This high ratio increases the potential density to support up to 20 channels. Because it is an open system, it sets out common mechanical and electrical guidelines to integrate equipment from different vendors within the rack.
In effect, VITEC's contribution to the project has helped to modernise NASA's existing investments in equipment, enabling new functionality and extending the community that can benefit from and contribute to Orion missions. The work has also laid a foundation for future-proofing Orion's video capacity, enabling it to support new applications and innovations that contribute to NASA's objectives over time. www.vitec.com