Colourist Adam Glasman at Company 3 colour graded F1 racing action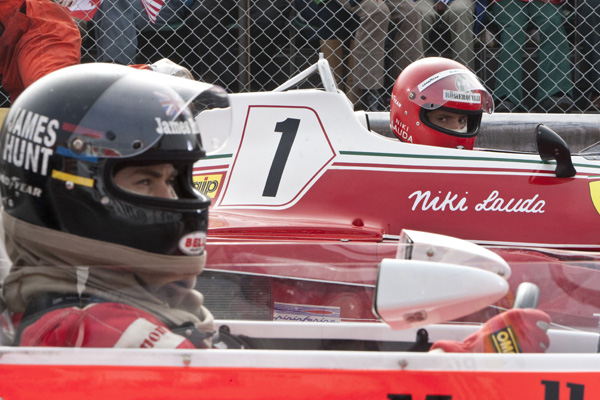 film 'Rush' to smoothly blend 16mm and 35mm archive films with modern
digital footage.
---
Company 3 Rushes to Grade F1 Thriller on DaVinci Resolve
Senior colouristAdam Glasman atCompany 3in London colour graded F1 racing action film 'Rush'. The movie is also a biographical true story portraying the rivalry between two of F1's great drivers, James Hunt and Niki Lauda, set in the glamorous world of racing, After a crash during the 1976 German GP at the Nürburgring nearly killed Lauda, he returns to face James Hunt in their pursuit of the World Championship. 'Rush' follows the two drivers as they test their physical and psychological endurance in their pursuit of victory.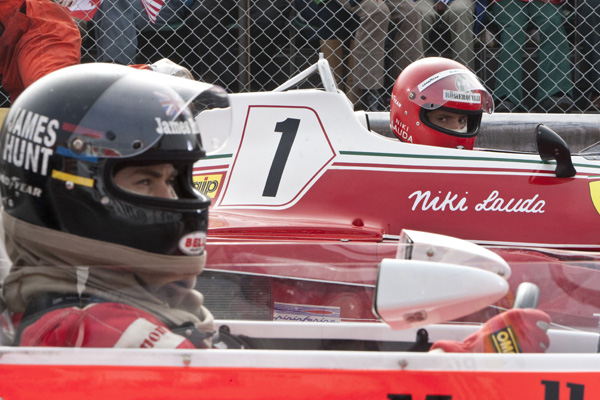 The cinematographer for the project, Anthony Dod Mantle, had shot the movie in a variety of different digital formats, including the ARRI Alexa Plus and Alexa Studio, and the Canon EOS C300 for some scenes, using both Bausch & Lomb Super Baltar lenses and the Cooke S4/i lenses.
"But Ron and Anthony also wanted to incorporate original race footage from 1976 shot on 16mm and 35mm film, feeling that this would help to recreate the thrilling race sequences and give Rush some genuine F1 production value," said thedirector of digital film services at Company 3, Patrick Malone. This presented colourist Adam Glasman with a challenge.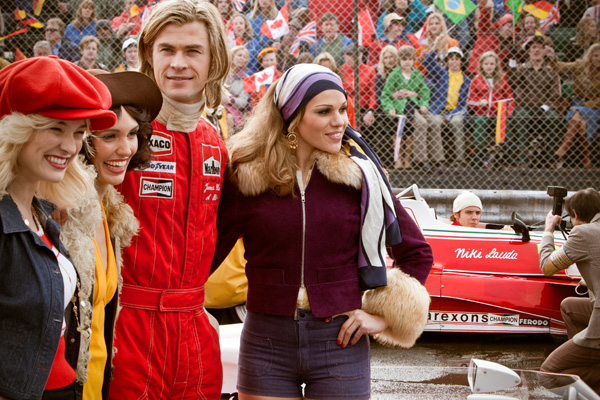 The overall goal during the grade was to create a look that would bind both digital and archived film material together, resulting in a coherent, uninterrupted look throughout the movie. "Our brief was to give the film a '70s period feel with a modern slant. Therefore, inspiration for the colour palette came from a lot of the readily available archived 8mm, 16mm and 35mm footage of the 1976 World Championship," Patrick said.
"While the traditional look associated with the period is one of desaturated, almost sepia colours, Anthony wanted to push colour into the cars so they looked more bold and striking. Further to this, he wanted to give each of the grand prix races to its own distinct feeling to reflect the drama and dynamics of the '76 championship.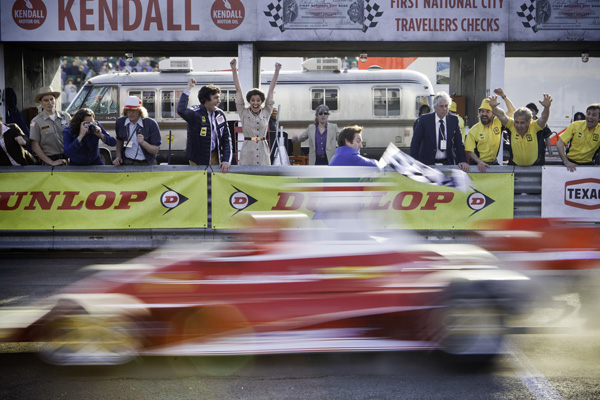 "Take for example the opening scene at the Nürburgring, which is a pivotal moment. This had a very stormy, almost menacing feel to it as the film builds up to Lauda's crash. This is a very exciting sequence, which Adam emphasised by adding in more saturation while being careful not to crush the information out of the image."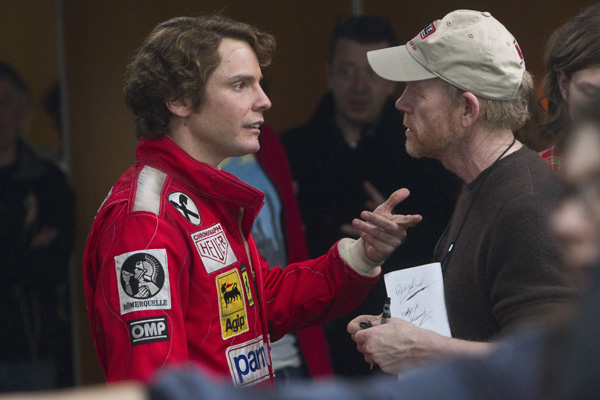 Company 3 London has also used DaVinci Resolve recently to complete the grading of Edgar Wright's science fiction comedy 'The World's End', zombie thriller 'World War Z' and British action comedy 'Alan Partridge: Alpha Papa'. www.company3.com www.blackmagicdesign.com www.newmagic.com.au