IBC 2013Ncam is demonstrating real-time visualisation of immersive 3D CG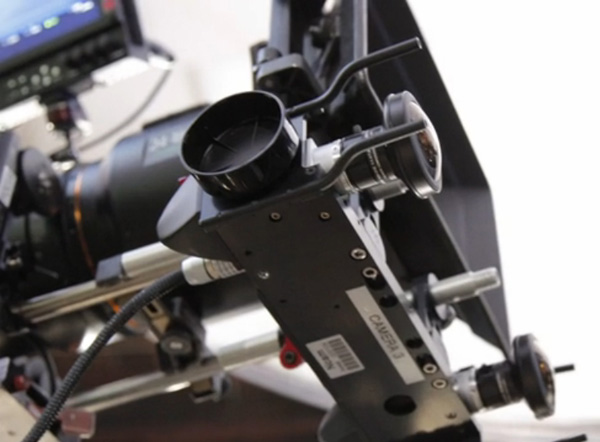 graphics content in-camera while shooting to support various
applications.
---
Ncam Real-Time Camera Tracking Supports Broadcast & Films
Ncam enables virtual production through real-time camera tracking, providing
previsualization of environments, set extensions and CGI elements directly in
camera while shooting. Using its markerless camera tracking system, Ncam can environments that were previously impossible or very difficult to track more accessible, allowing rapid set up for tracking, in studio sets or on location. The Ncam system is available as turn-key set ups.
The system provides low latency real-time visualisation, making it suitable for 2D and 3D virtual sets, for animated characters, and also for the insertion of logos and graphics. It can be used with blue or green screen through the use of its own keyer. It includes support for third-party graphics engines such as Vizrt through the integrated Free-D protocol for broadcast augmented reality, and also has an Austodesk Motion Builder plug-in option for direct FBX file exchange.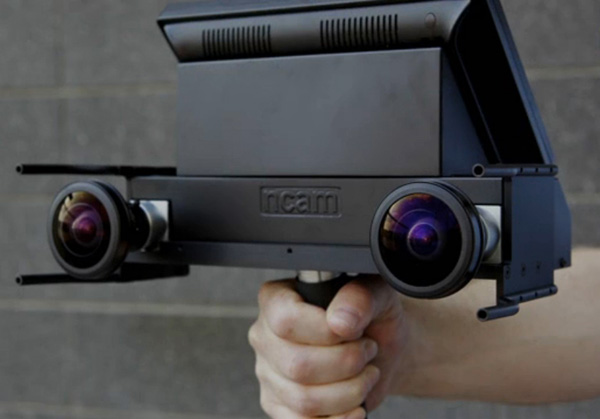 The system can record tracking and lens metadata of use in downstream post processes, and can be fitted to most film or broadcast camera configurations, such as dolly, crane, handheld or Steadicam. It will work with spherical or anamorphic, prime and zoom lenses. Set-up time is relatively short, not normally causing delays in production or changes to the workflow, and several cameras can be used simultaneously without interference.
Film crews have used Ncam on set for various feature films in the last year, including 'White House Down', 'Edge of Tomorrow', 'Muppets Most Wanted', 'Jupiter Ascending' and 'Our Robot Overlords'. Some clients include Warner Bros, Sony, Disney and Fox.
During production of 'White House Down', VFX Supervisor Marc Weigert introduced Ncam to director Roland Emmerich and DP Anna Foerster who learned to use it on set within a few weeks. Marc said, "Camera operators on the movie used it for framing of virtual sets, editorial used the on-set composites for post-vis, and we used the Ncam data as a starting point for final shots. I could also use animated objects inside virtual scenes to cue the extras and give correct eyelines to actors."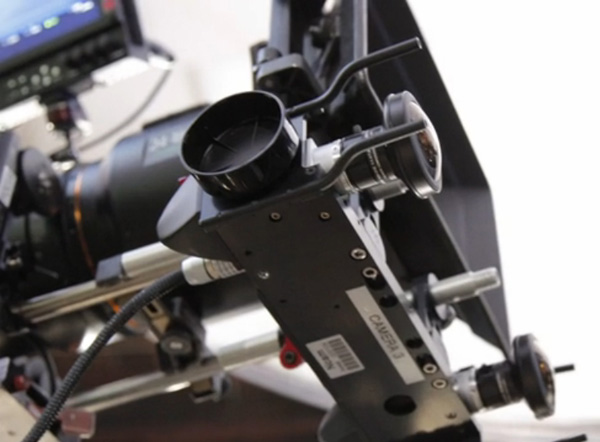 When using Ncam, the camera crew can visualise the VFX so they have a genuine focus in the composition of a scene whereas previously they have only been looking at a green screen. Through real-time compositing of live-action footage with previs, CG backgrounds, composited images appear on monitors and in-camera enabling the operator to 'capture' what cannot be viewed on the set.
As an example, Roland Emmerich wanted to shoot Cale's Colonnade walk in 'White House Down' using Steadicam. Normally, Steadicam shots cannot be previs'ed but in this case with Ncam, he was able to see the sequence in real-time with real people included in the frame. Ncam has been brought to market through a partnership with FilmLight, and is on display at IBC 2013. www.ncam-tech.com