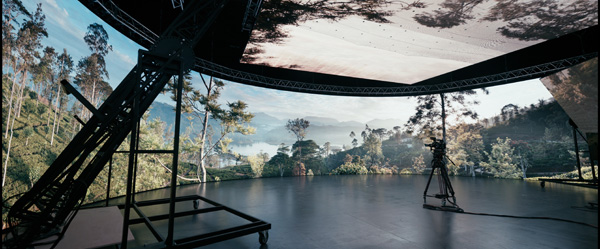 ARRI Rental has become the first facility to adopt Mo-Sys Engineering's new VP Pro XR extended reality server. They are using the VP Pro XR system with Mo-Sys StarTracker camera tracking at ARRI's new virtual production studio in Uxbridge near London. The new facility is one of the largest permanent LED volume studios in Europe.
The Mo-Sys XR server is designed specifically for real time final pixel shooting, which means directors can see and approve the combined real and virtual images during the filming process and avoid spending excessive time on compositing in post to achieve the precise 3D camera tracking needed for cinematic quality footage.
Adaptable Space
The 708 square metres of floor space at the ARRI studio is surrounded by 343 square metres of LED wall, including curves and a ceiling. The volume consists of a main curved wall measuring 30m x 5m, two moveable, tiltable side screens, each 3m x 4.2m, and a height-adjustable 9.6m x 9.6m ceiling. A back curve measuring 18m x 4.2m closes the adaptable space, which can be programmed to display 360-degree imagery.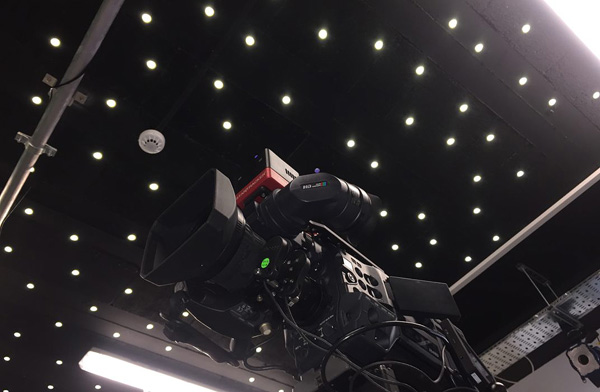 Mo-Sys Star Tracker's LED sensor mounted on the studio camera keeps track of the locations of the reflective stars fixed to the ceiling, relative to the camera's position as it moves through the studio.
The curve is constructed from ROE Visual Ruby 2.3 panels, while the side screens, ceiling and back curve use ROE Visual Carbon CB5 panels. The LED panels extend 360˚ around the studio, allowing the light from the projected virtual elements to fall naturally onto the real objects and actors and produce realistic, soft-edge lighting effects, to be captured in camera.
On the Inside
Mo-Sys VP Pro XR is a hardware and software system combining multi-node nDisplay architecture, updated Mosys VP Pro real-time compositing software and a new set of XR tools. nDisplay helps users manage very large-scale immersive displays such as projection domes or arrays of LED screens, where real-time scenes are needed at high resolutions, requiring live, synchronous content to refresh at high frame rates. Designed with a minimal system delay of about 6 to 7 frames, VP Pro XR accurately captures XR sequences that require live action talent to, for example, interact with mocap AR avatars.
VP Pro XR extends the original Mo-Sys VP Pro software, a real-time compositor, synchroniser and keyer that integrates directly into the Unreal Engine Editor interface, with tools for virtual production. It records real-time camera and lens tracking, lens focus and zoom plus camera setting data from Mo-Sys tracking hardware like StarTracker, to create virtual production content.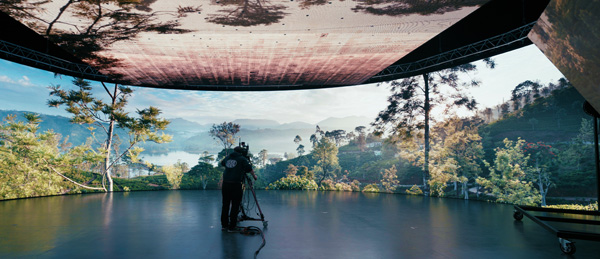 The facility will also being using the most recent feature, Cinematic XR Focus, that Mo-Sys has developed for VP Pro XR. Focus pullers can use it to pull focus between the real and virtual environments, using the same lens focussing controllers they are used to.
Collaboration
The LED volume was designed and installed by systems integrator and supplier Creative Technology in collaboration with ARRI. Located at ARRI's UK premises in Uxbridge, with camera, grip, and lighting packages available on site from ARRI Rental, the studio is available for hire to short and long-form productions of any kind, events, education and R&D.
Technical support, pre-production advice and creative production services coms from ARRI, Creative Technology, and their respective partners. Studio design and systems integration came from the ARRI Solutions Group. Creative Technology designed and installed video walls, playback systems and associated control solutions, Epic Games supplied real-time 3D creation software Unreal Engine, and NVIDIA's RTX A6000 GPUs power the image processing. www.mo-sys.com