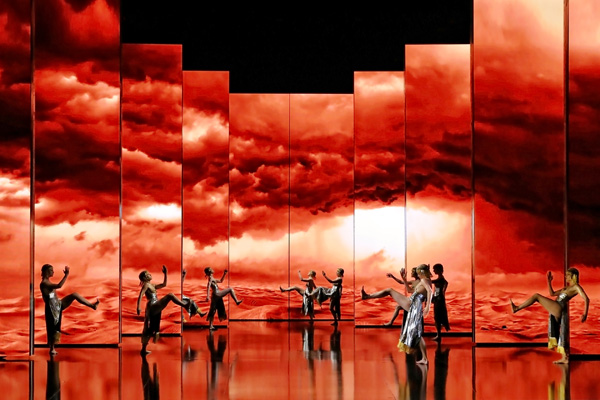 Opera Australia (OA) is one of Australia's largest performing arts companies and presents more than 600 performances around the country every year. About half a million people see their work on stage and more fans tune into OA's radio broadcasts and cinema releases. OA recently performed Davide Livermore's interpretation of Verdi's Aida in a production involving giant LED screens deployed by Big Picture at the State Theatre, Arts Centre Melbourne.
On the stage, 175 square metres of UniView Tekken LED screens were arranged in 10 LED columns seven metres tall, creating an immersive theatrical experience with video designs including symbolic pictures and picturesque landscapes of Verdi's world of Egypt. This imagery was delivered to the screens by Brompton 4K Tessera SX40 LED processors that conveyed the scale, depth and grandeur needed to produce a monumental opera like Aida.
Eight 4K content layers meant that a large amount of data had to be managed for the performances. A fully redundant disguise system, made up of four GX2c servers, managed the high-res video as well as the incoming data streams from OA's custom Raynok automation system, which was used for individual screen rotation and tracking on and off stage.
Screen Brief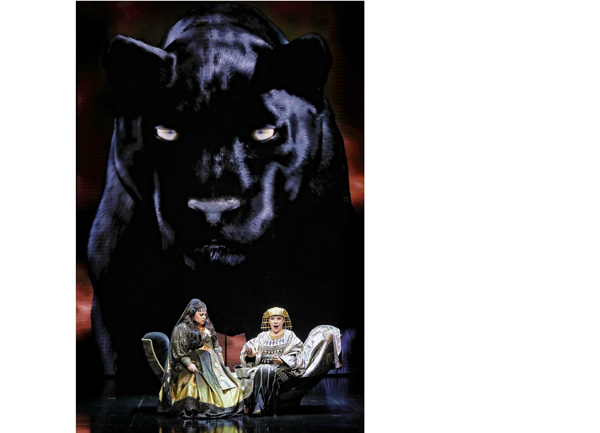 "We originally chose the UniView Tekken 3.9 screen because it fitted a very particular brief from Opera Australia during the design process for the Opera's digital stage," said Nick Bojdak, Technical Director, Big Picture. "To work with the automation system, it needed to be relatively light per square metre. It also needed to have a high enough resolution for still images to resolve in a way similar to the painted set pieces found in contemporary theatre productions, so the audience forgot that they were watching video screens.
"Finally, it needed to be robust enough to be built in large pieces for quick change overs between shows. Usually, speed and high-res LED are mutually exclusive terms, and it is normally a painstaking and delicate process, handled panel by panel. Fortunately, as well as having the right image characteristics, the Tekken is well built."
Data Management
Within disguise, show cues are synchronised with lighting and controlled via sACN triggers. Streaming ACN (sACN) is a standard protocol used to transport DMX networks, often to control a large number of LEDs. In earlier productions, the various data inputs to the disguise servers has included an in-house staging system at Sydney Opera House, and Zactrack or BlackTrax tracking beacons.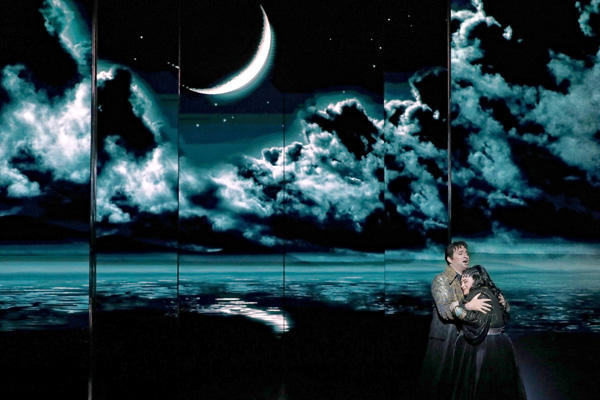 A key task has been to create a base file within disguise that has all of these external data parameters written into it, and that can be distributed to all of the upcoming productions that will be using the digital setup. The current disguise system has been designed with the extra capacity to handle multiple digital shows in repertory. That way, any of the shows could incorporate extra LED or projection elements, without having to add to the server side of the system.
Brilliant Images at Low Brightness
With the screens and server system lined up, the next step was to employ enough processing power to achieve the required visual quality. "We needed something that worked really well at low brightness. We already had a large stock of ROE Black Onyx 2.8 running on Brompton, so we knew what results we could expect from their processors when coupled with a good high-res product," said Nick.
"Brompton's Tessera processing has been especially valuable for managing LED screens at low brightness, allowing us to get a much clearer and smoother image with finer detail in darker areas, achieving better performance and overall visual colour accuracy. It enveloped the audience in the world of ancient Egypt."
LED panels are usually set at maximum brightness for outdoor use. When they are set at lower brightness for use indoors or in-camera, the effective bit depth may be reduced and lead to visible artefacts like banding and loss of detail, especially in dark areas of the image. To help overcome these issues, Tessera processes the video signal at up to 26 bits per channel – giving 78 bits per pixel – within the Tessera R2 receiver card. The output bit depth can then be increased, resulting in a cleaner, more accurate image even when the LED panels are set to very low brightness.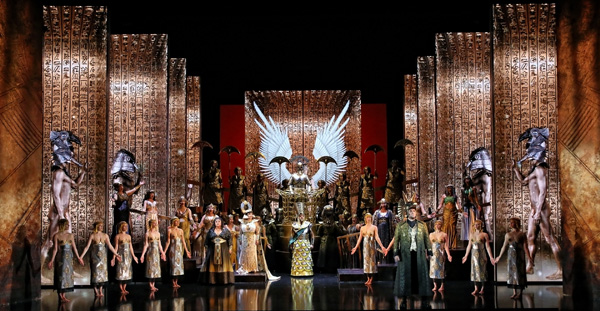 Flexible Configuration
Big Picture initially used Tessera S4 LED processing in the first year after installing the digital environment for Opera Australia, and subsequently migrated to 4K Tessera SX40 LED processors and Tessera XD 10G data distribution units to increase the output capacity for larger, more complex productions. The Tessera XD 10G data distribution unit works directly with the SX40 LED processor as a single box package.
The units can be set up with single mode fibre cables, which keeps cabling simple to accommodate most sizes of venue or processor location. A series of Tessera XD units can be daisy-chained together to extend the signal, so that several screens in different locations can all be connected to a single 10G trunk.
"The deployment of the XD units via fibre allowed us to decentralise our processing and make our system more compact up in the galleries of the Sydney Opera House, where space is at an absolute premium. The show currently runs with two SX40s and six XDs as its base configuration. Later in 2021, the system will be expanded considerably for Opera Australia's Ring Cycle production in Brisbane," Nick said. www.bromptontech.com