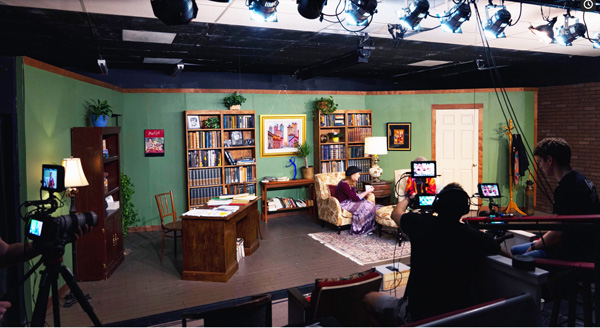 Colvin Theatrical completed the filming and post production of 11 community theatre plays as part of the AACTFest 2021, recently held in June. The project was completed by the company's Theatrical Multicam, a new service that handles cinematic video production and streaming for live theatre organisations worldwide.
Filming and streaming of plays and performances has continued to increase at theatres across America, even as live performances start to take place again. These cinematic films and live streams have become new revenue sources and attracted new audiences for theatres.
Beyond Ticket Sales
A huge number of community and school theatres exist in North America and Colvin Theatrical is one of the first companies to operate a multi-camera theatrical service specifically for them. Since the beginning of the pandemic, they have helped theatres produce digital livestreams that reach audiences many times the size that their pre-pandemic venues could hold.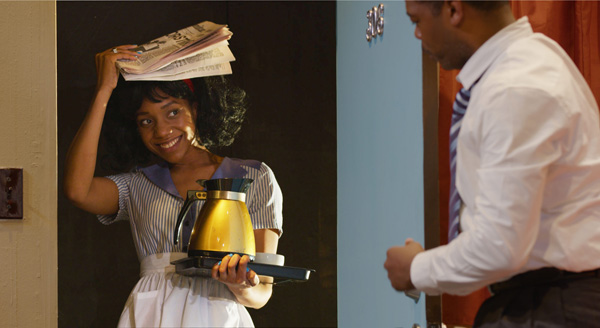 "Theatres can't rely on ticket sales alone anymore. In the past, it was not financially practical to film a play in a way that would do the performance and production justice. At most, unless you were a huge content owner with a large budget, you were looking at one or two cameras and an experience that was far from the theatre experience. Furthermore, it took weeks to film and months in post," said Cody Colvin, Principal, Colvin Theatrical.
That time factor was critical in controlling the budget. "Today, our team can complete the shoot for a play in only days. We work with Blackmagic Design products. The Blackmagic cameras give us a cinematic look and are affordable and designed to be used anywhere, allowing us to move right into the heart of the performance. We can select a LUT from the camera, and learned how to use the ATEM switchers. By also learning Resolve through its free version, we have found it's possible to produce a two-hour film of a live play, from shot to cut and post, within a week."
Four Cameras
For AACTFest 2021, an annual national festival by the American Association of Community Theatres (AACT), Cody and his crew were hired to shoot 11 theatre productions that had been selected by the AACT for live streaming at the event. The films will be streamed to a global audience through Broadway on Demand.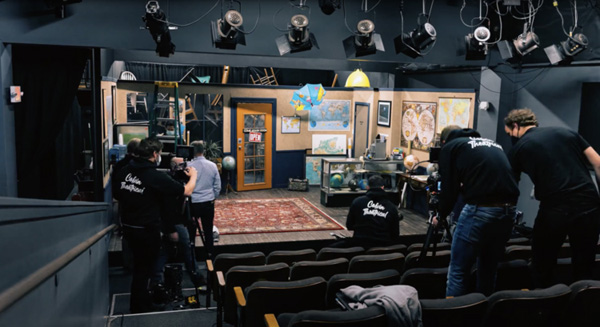 Colvin Theatrical travelled to the 11 selected theatre companies over a two week period and shot each with four Pocket Cinema Camera 6Ks, along with Video Assist 5-inch 12G HDR monitors. Switching between the cameras was done using an ATEM Mini Pro Extreme ISO, which recorded footage into files for DaVinci Resolve Studio. Those files were then edited together using Resolve Studio's cut page, and colour graded.
"Using a six person crew, we could shoot each play with a mixture of close ups, wide angles and moving shots. Using the Blackmagic gear, each performance emulated the theatrical experience each production would have presented to the audience at an in-person AACTFest, while our crew maintained professional cinematic standards," Cody said.
"Shooting with multiple cameras gives viewers a real relationship with the show. For most of the plays, we had a medium shot, a wide shot and two closeups that were able to bring the audiences close to the performers and stories in ways they never could before. With the ATEM Mini, we saved the live cut and then saved individual ISO camera feeds. From there, I could complete a basic cut in Resolve's cut page in an hour or so."
Future of Live Theatre
One of the 11 plays Cody's crew filmed was titled 'Lonely Planet'. Performed by Spokane's Stage Left Theatre in their 70-seat theatre, the play tells the story of two gay men living in the midst of the AIDS epidemic. Stage Left theatre has been streaming shows since the end of 2020, including the 'Iliad' and 'I Am My Own Wife'.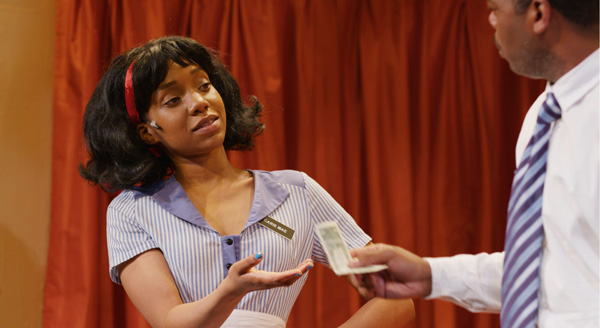 "When we first started to film and stream our plays, there was some push back from the theatre community around us. But after the success we had, and being able to expand our audience by a 1,000 people more than usual, things changed. The future is a mix of live and cinematic theatre, and it is very exciting to see what the community theatre world will grow into with producers like Colvin's Theatrical Multicam," said Jeremy Whittington, Stage Left's managing artistic director.
Colvin's new Theatrical Multicam service makes broadcasting, recording, colouring, mastering and post production available in a manner that can largely be replicated at every level of theatre – schools, community, regional and even Broadway. Cody said, "Because this type of production makes programming scalable and available to millions, it creates opportunities for many new plays. We are able to combine theatre and cinema to a very high quality, and Blackmagic equipment allows us to supply those services to theatres and producers at a price they can afford." www.blackmagicdesign.com