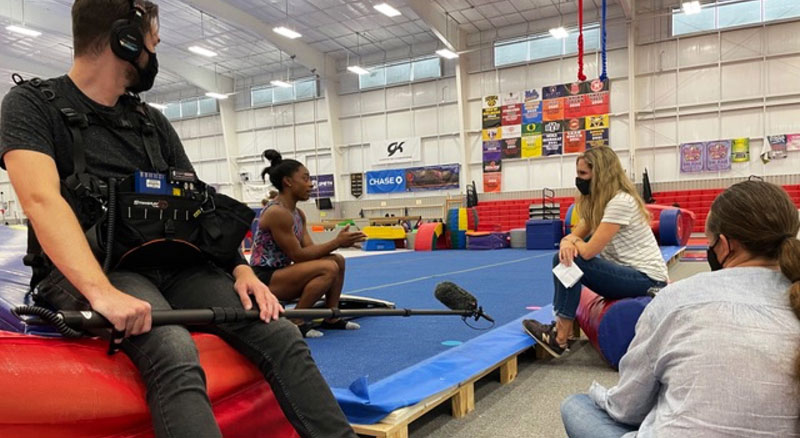 The seven-part documentary series 'Simone vs Herself' follows the life of US gymnast Simone Biles, giving viewers a look into her journey and preparation for the 2021 Tokyo Olympics. The show is part of Facebook's Versus set of sports documentaries that explore the personal motivations of some of the world's best known athletes.
Among the highlights that give the Facebook Versus series its following are the personal insights into the subjects' lives and motivations. For Simone vs Herself, this meant following her around the world to capture moments as they happened, and doing this in non-obtrusive ways. To do this, DP Jessica Young frequently used the Pocket Cinema Camera 4K, choosing it for its small design, making it simple to set up and move, and its high quality images and high dynamic range.
Jessica began shooting the project in September of 2019, but due to Covid and the summer Olympics delay, the series was not finished until August of 2021 when the Tokyo Olympics were already underway and the deadlines for each episode were extremely tight. Shooting with a variety of MFT lenses, including 12-35mm, 35-100mm and 100-300mm lenses, as well as a 14mm prime for shots capturing a wide environment from a tight space, Jessica followed Biles across several countries, which included visiting and capturing family moments.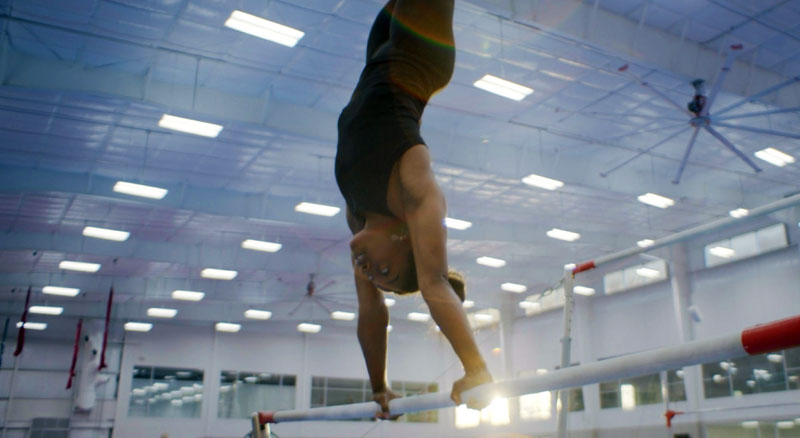 Small Advantages
She noted some of the special advantages of the Pocket Cinema Camera 4K for the series "Simone was rarely able to go unnoticed when we would venture out with her, into the world beyond the training gym or competitions," she said. "On several occasions, being discreet was extremely necessary. All told, the camera's kit fit into a small backpack and its ease of operation made it possible to put it into the hands of other crew members, such as my story producer or our local AC."
Jessica recorded using Blackmagic RAW at 5:1 compression, to present the series at an aspect ratio of16:9 for the Facebook Watch platform. "I set the camera at 4K DCI resolution, recording Blackmagic RAW at 5:1. Because the base log of this camera is compatible with other recording platforms that were used on the series, I knew once we finished colour grading on Resolve that the footage from the Pocket would cut directly with the other cameras. It worked very well," she said.
Tony Shek, CTO and colourist of Fancy Film post studio in LA, used DaVinci Resolve Studio for a range of post production tasks on the series including colour correction, managing footage from the various camera packages used and preparing media for final distribution to Facebook Watch.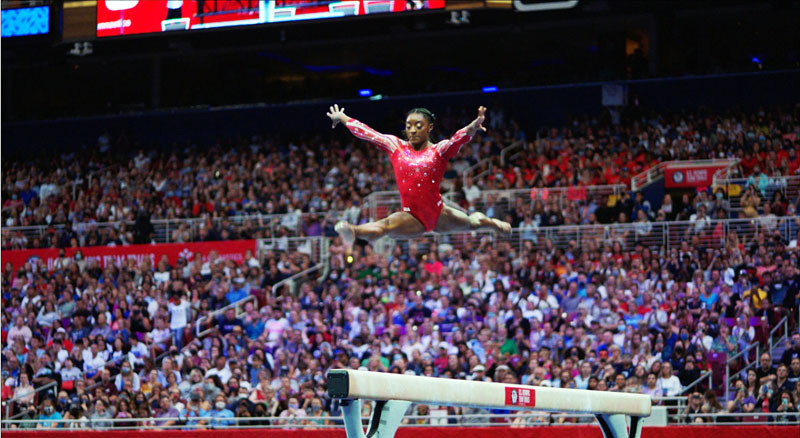 Real-time Post
The delay of the Olympics to the summer of 2021, combined with the series airing before and after the Olympics, meant that Tony had to manage incredibly tight deadlines. He was often receiving and turning footage around in only a few hours. DaVinci Resolve Studio was particularly useful in creating a look that helped viewers experience the same feelings that Simone experiences when giving interviews and facing constantly flashing lights.
"With Resolve, I could experiment. We wanted the viewers to understand what a real life interview feels like to Simone. To do that, we created a verité monochrome golden look in Resolve with the contrast mimicking flash photography for her interview shots. We also used Resolve for subtle highlight work that let me replicate a flashbulb from a camera or go in and pull details from footage where intense flashes threatened to blow out an image," he said.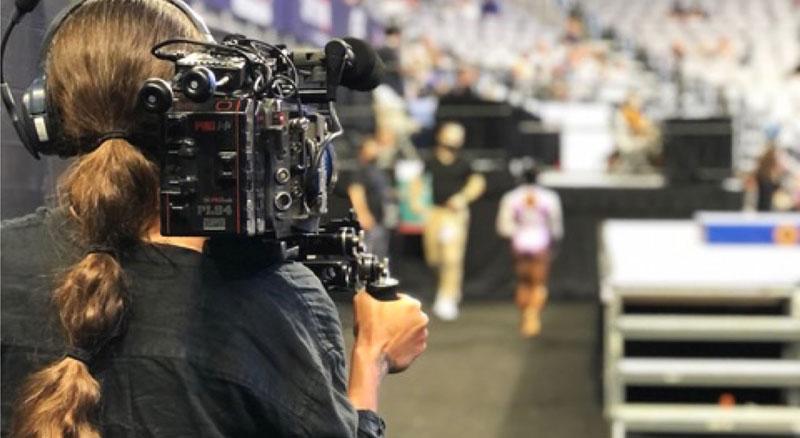 "The face refinement tools in Resolve also helped me save time for the interview scenes and a number of other scenes where specific details of faces needed to be brought out or adjusted. Resolve's face refinement tools turned what was once a 30 minute process, into a 2 minute task.
"As the games took place at the same time as the series was running, it felt as if we were receiving footage and grading it in almost real time. We needed the efficiency of Resolve to complete it all, but still maintain the quality needed for Facebook Watch. Resolve's collaborate mode in particular allowed me to work in real time with other parts of the post production and focus on creativity instead of dealing with technical fixes." www.blackmagicdesign.com